Buckle. Up. This one is huge.
When I found out that "Is manifesting real?" was a huge trending search term on Google, I knew I had to do a podcast episode about it. There's so much confusion and doubt surrounding the topic of manifesting, and I get it. Believe me, I get it.
There's a lot of stuff out there about manifesting and the Law of Attraction, but not a lot of practical, tangible, reliable information. What are the best manifestation tips and techniques? Are positive affirmations the same as manifestation? Am I doing this manifestation thing right? Am I wasting my time with manifestation?
people are drawn to the idea of manifestation because at its core, it is about hope
It's about the hope that you have some tiny measure of control in this wild life. Without hope, life feels really scary. That's why people try to manifest love, to manifest financial abundance, to manifest the family they've always wanted, to manifest the perfect job. There is a lot riding on these dreams. No wonder the topic is so full of tension and uncertainty—especially when you're getting different information from a million different sources.
Maybe you've been using positive affirmations to attract a major miracle for a long time. Maybe you are simply trying to manifest that one endless traffic light on your daily route to turn green sooner for once.
Either way, if it doesn't happen the way you'd hoped, it's completely understandable that you'd be frustrated and skeptical—and, ultimately, ask the Big Question:
Is manifesting real?
This question most often arises when we are blocking our manifestations. Here are five major blocks that lead us to question whether manifesting is real.
These are negative or short-sighted beliefs about yourself, the world or the possibility of achieving desired outcomes. These beliefs create a barrier and limit your ability to attract and receive what you desire.
block 2
resistance and control
Trying to force or control the outcome can create resistance. Manifesting is often about surrendering and allowing the Universe to guide the process. When you hold on too tightly to a specific outcome, you can block the flow of abundance and synchronicity.
Uncertainty or a lack of clarity about what you truly want can impede manifestation. It's important to get clear about your specific desires and intentions so you can take inspired action toward your goals.
Emotional baggage, like fear, guilt, shame or resentment, can create energetic blocks and hinder manifestation. Releasing and healing these emotions is crucial to create space for positive manifestations to become your reality.
block 5
impatience and attachment
Being attached to a specific timeline or outcome leads to impatience and frustration, creating resistance. Manifesting requires patience and trust in the divine timing of the Universe. Letting go of attachment to the outcome and embracing the present moment allows the Universe to get to work on your desires.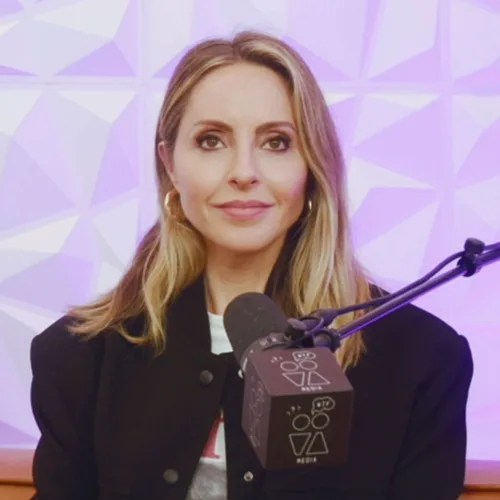 So now you know some of the blocks to manifesting that may make us question the Law of Attraction. But once these are removed, we can finally answer the question, "Is manifesting real?"
On this week's episode of Dear Gabby, I answer the question once and for all. Yep, no holding back. I'm not exaggerating when I say this will change your life forever.
The life you want is within reach.
Why more effort doesn't equal better results—and might actually be sabotaging you
Real, practical advice on creating financial abundance
The major factor that could be holding you back from finding the love of your life
How to get out of your own way so you can unlock your manifestations
The secret to changing your energy and frequency
I had the chance to speak with three listeners, and I couldn't have asked for more perfect questions for such a big topic. We were able to cover three of the most common challenges that we navigate in life: love, money and achieving goals.
I mean, come on. If you truly can't find something to relate to in this episode, please call me, because I want to know your secrets.
best episode yet?
One listener called the lesson she learned on this episode "the best thing ever." Another received five words that will genuinely alter the trajectory of her life. I think this is one of the most important episodes I've ever done.
I cannot wait for you to hear it.
Listen now, and get ready for 30 minutes that might change your life forever.
get more gabby
The following are helpful resources and books I mention in the episode.
In my book Super Attractor, I share my methods for manifesting a life beyond your wildest dreams! You'll learn how to co-create the life you want. You'll accept that life can flow, that attracting is fun, and that you don't have to work so hard to get what you want.
I can be your coach—anytime, anywhere!
My NEW gabby coaching app makes personal growth easy to access. Get weekly lessons, guided meditations and proven manifesting methods to enhance every area of your life—on your own terms, at your own pace, all in one place.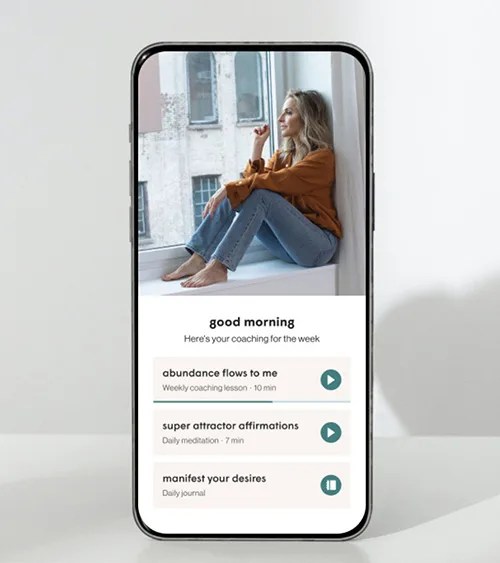 Transform your life in just 10 minutes a day with:
Weekly coaching with practical tools that will instantly improve your life
Quick access to 200+ meditations, affirmations, prompts, lessons and more
️️Quarterly challenges to release old patterns and jumpstart new habits
On-demand access to my best motivational talks
I'll be your coach to help you manifest your desires and live with an unshakeable sense of inner peace.
disclaimer
This podcast is intended to educate, inspire, and support you on your personal journey towards inner peace. I am not a psychologist or a medical doctor and do not offer any professional health or medical advice. If you are suffering from any psychological or medical conditions, please seek help from a qualified health professional.