Dreaming of ditching your 9-to-5 and launching out on your own? Maybe a side hustle has captured your attention. Maybe you've been mapping out a full-time business that you want to serve the world through.
Maybe you've seen what you want, sitting right in front of you.
That's what happened to Amy Porterfield, today's guest on Dear Gabby. Amy was an all-star corporate ladder climber when she felt drawn to something else. She was sitting in a meeting with men who operated their own businesses when she recognized exactly what she wanted.
"They were talking about creativity, lifestyle, freedom—and financial freedom."
That desire propelled her to become the powerful business owner she is today.
If you share that dream—or even if you're just looking to realign with your purpose in your career—you need to hear what she has to share in our Big Talk conversation.
finding the courage to start your own business
Amy has been a dear companion in my own entrepreneurial journey, and her new book—Two Weeks Notice: Find the Courage to Quit Your Job, Make More Money, Work Where You Want, and Change the World—is the guide I wish I'd had years ago.
A lot of people may not consider the kind of inner work it takes to "un-boss" yourself. Those same core wounds that can block us in other areas of life don't go away when it comes to your career. And those are the same wounds that will require your attention as you launch and lead a business.
That's not to say that you need to wait until you're ready. In fact, Amy's got some great insight to share about readiness. You'll want to hear her approach to getting clear about what you want and putting courage ahead of confidence.
finding purpose in your career
Aligning our purpose with our work is something all of us want. Work is where we spend most of our waking hours, and so many people struggle to figure out how they want to spend all of that time.
But starting with your overall life's purpose can be daunting. Instead, Amy suggests spending time simply thinking about what brings you joy. What lights you up? What are you good at?
What comes naturally to you?
All of these questions are part of her "Sweet Spot" exercise, which can also help you find your competitive edge. Figure out what you love, and then figure out how you can best use those talents and ideas to serve others.
spend time identifying and reframing your expertise
You may be closer to having a viable business idea than you think.
In our talk, Amy shares her approach to finding out how much you already have to offer.
Find Amy's book here: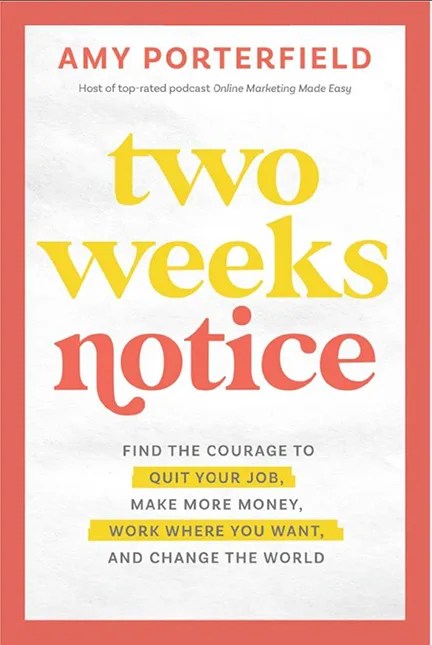 finding your freedom
The truth is, the desire for freedom is the core driver for all of us who run our own businesses. It's not for everyone—and you really have to be willing to do the hard work to make it happen—but it's always been worth it for me.
Steps to identifying your purpose in your career
How to find the courage to start your own business (even if you don't have the confidence)
How not to lose yourself as you navigate the demands of starting your own business
How to find your competitive edge
How to reframe your expertise and discover how much you have to offer
The importance of putting in the work, including the inner work, to build a strong foundation for success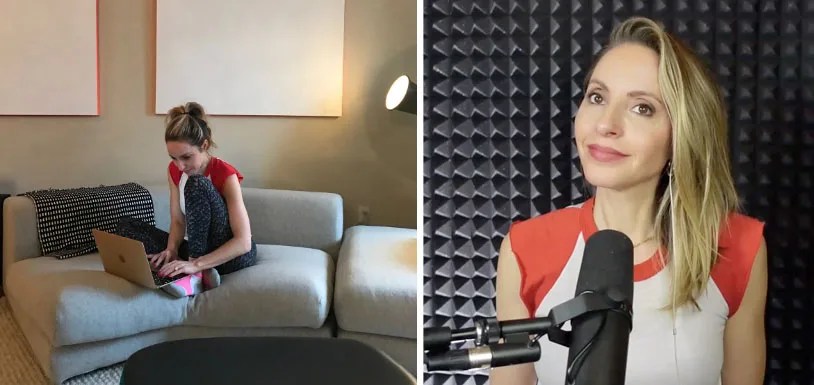 How it started … and how it's going! From working from home in 2015 to connecting with you all from my studio for this episode, I've come a long way—and I'm still rocking the same T-shirt! So thankful to have you on this journey.
get more gabby
I can be your coach—anytime, anywhere!
My NEW gabby coaching app makes personal growth easy to access. Get weekly lessons, guided meditations and proven manifesting methods to enhance every area of your life—on your own terms, at your own pace, all in one place.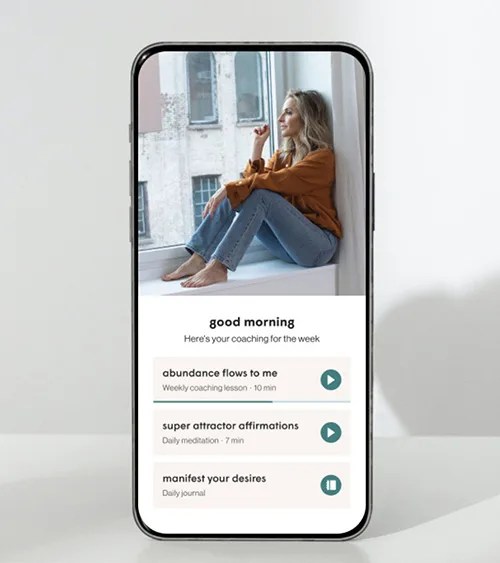 Transform your life in just 10 minutes a day with:
Weekly coaching with practical tools that will instantly improve your life
Quick access to 200+ meditations, affirmations, prompts, lessons and more
️️Quarterly challenges to release old patterns and jumpstart new habits
On-demand access to my best motivational talks
I'll be your coach to help you manifest your desires and live with an unshakeable sense of inner peace.
disclaimer
This podcast is intended to educate, inspire, and support you on your personal journey towards inner peace. I am not a psychologist or a medical doctor and do not offer any professional health or medical advice. If you are suffering from any psychological or medical conditions, please seek help from a qualified health professional.