Today's Dear Gabby is a masterclass in the power of joy. This is how it all began …
A year ago I tagged an Instagram influencer in one of my posts. I really liked what she was sharing, and I acknowledged it.
Minutes later, the influencer responded, "OMG, Gabby, I'm a reader! Super Attractor helped me manifest the career I have today."
Enter Tinx (aka Christina Najjar). She's known as TikTok's older sister, because she offers the BEST advice for women in their 20s and 30s. She's the millennial guru!
I was excited to invite Tinx on the Dear Gabby podcast to get her insight on building a career that's based in pure joy, claiming your own self-worth and strengthening your faith. (She also shares some very smart dating tips.)
joy is the ultimate creator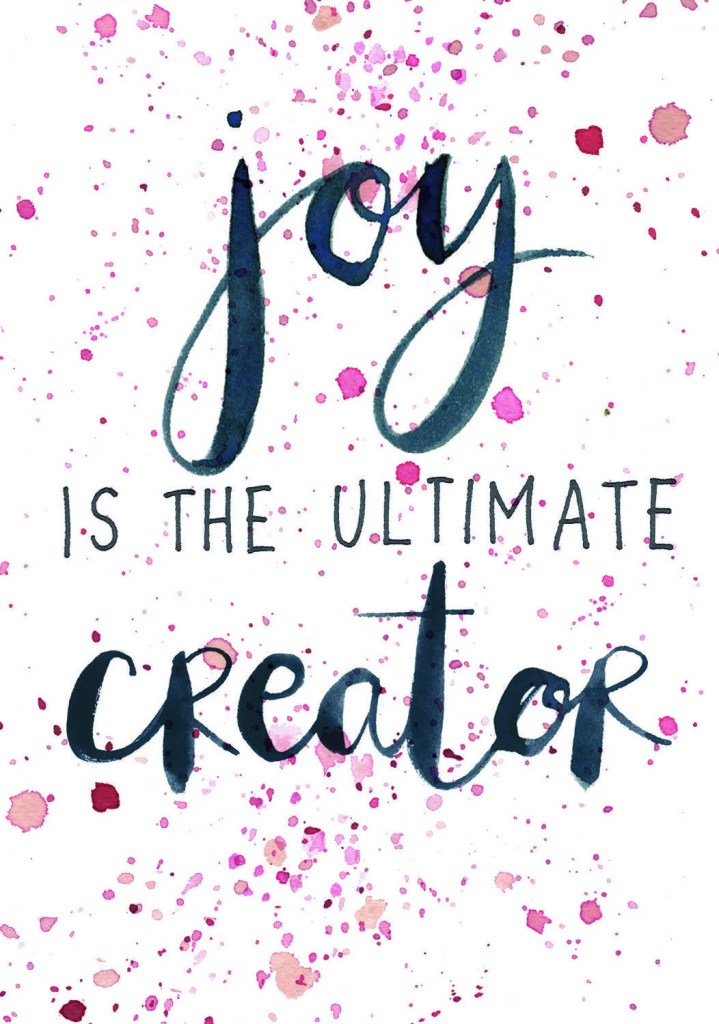 This Big Talk isn't just for millennials. It's a great episode for anyone with a teenager, kids in their 20s or 30s … or anyone who wants to amp up their manifesting powers and experience the power of joy.
Today, Tinx is a living testament to the power of joy. She lives by the mantra Joy is the Ultimate Creator.
And yet, just three years ago, the TikTok phenomenon was driving around Los Angeles in a rental car, crying as she listened to Super Attractor. "I was deeply lost," she told me. So, what accounts for Tinx's incredible transformation?
On this Big Talk, she describes how she tapped into her own Super Attractor power to become "truly, wholly happy" and transform her life.
How to quiet the noise in your head and use your inner dialogue to empower and inspire you
How to establish unshakable faith in yourself … and how to let failures and setbacks deepen that faith
How to tune in to your intuition and let your gut feelings be your guardian angels
The power of joy—and why a simple smile can make a great contribution to your workplace and the world
As a bonus, Tinx shares her best tips for anyone who's dating … including the one thing you can do for 10 minutes a day that will make dating way more fun
I hope this episode inspires you to harness the power of joy, and let it be the catalyst for your own transformation!
embody joy and love
My Big Talk guests often deliver a message that we all need to hear, at just the right time. (There are never any accidents on Dear Gabby!) And this particular passage from Super Attractor describes one of the ways Tinx finds more happiness in her life.
As you read, think about how you can have more fun along the way to your desires.
If you have the book, you can turn to page 73 and imagine I'm reading these words to you. You can also follow along here:
An easy way to create more fun throughout the day is to smile at people and engage in random conversations. I'll talk to literally anyone. I'll walk down the street and tell a mother how beautiful her child is. Or I'll strike up a conversation with a stranger about his or her day. These spontaneous moments of connection can bring forth a lot of joy for everyone. Maybe you're not like me, striking up conversations with random people, but you can smile at someone on your commute or offer to get your coworker a coffee. These seemingly insignificant moments of connection catapult us back into our true love nature. Embodying joy and love is what being a Super Attractor is all about. I want to emphasize that it's not hard to reclaim your Super Attractor connection. One moment of happiness is enough.

— Super Attractor, page 73
get more gabby
The following are helpful resources I mention in the episode.
Christina Najjar, who goes by Tinx on social media, is a high-vibe content creator and influencer. Known as TikTok's older sister, Tinx shares empowering messages with millions of followers. Her self-help advice covers everything from relationships to mental health, and she infuses warmth and vulnerability into everything she shares.
I can be your coach—anytime, anywhere!
My NEW gabby coaching app makes personal growth easy to access. Get weekly lessons, guided meditations and proven manifesting methods to enhance every area of your life—on your own terms, at your own pace, all in one place.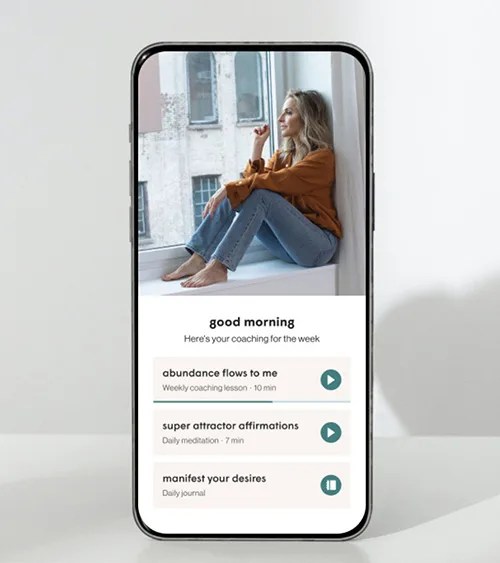 Transform your life in just 10 minutes a day with:
Weekly coaching with practical tools that will instantly improve your life
Quick access to 200+ meditations, affirmations, prompts, lessons and more
️️Quarterly challenges to release old patterns and jumpstart new habits
On-demand access to my best motivational talks
I'll be your coach to help you manifest your desires and live with an unshakeable sense of inner peace.
disclaimer
This podcast is intended to educate, inspire, and support you on your personal journey towards inner peace. I am not a psychologist or a medical doctor and do not offer any professional health or medical advice. If you are suffering from any psychological or medical conditions, please seek help from a qualified health professional.