I was in my New York City apartment, clearing out the place that I'd lived in for a decade. Talk about setbacks … packing can be grueling!
But moving homes also gives us the chance to reflect on how far we've come. And I have to say, going through my bookshelf was pretty trippy.
I thought, "If someone just saw the books on my shelf—and knew nothing else about me—they'd think, Whoa, what the heck is up with this chick?"
My books were on healing addiction, channeling and more … and they had been around the block!
They all had tattered covers. I'd dog-eared the heck out of their pages and underlined HUGE chunks of text. Whew! I had done some serious studying.

But as I gathered up the books, I felt overwhelming compassion for the version of myself who had read all those books.
The young woman who'd thumbed through all these pages was earnestly seeking guidance to turn setbacks into success … and she found it!
guidance is always available
Today's episode of Dear Gabby is all about guidance, whether it comes from books, cards, spirit guides … or our own intuition.
The beautiful souls who called in to today's show were seeking guidance. They were facing (perceived) setbacks or just feeling completely overwhelmed.
It was my honor to gently guide them to overcoming setbacks and turn them into success—with a little help from their friends. (One woman's spirit guide showed up in such a major way. You'll hear me channeling!)
A beautiful prayer to honor any holdups you're experiencing in life … and to trust that those holdups have a purpose
A cool way to decorate your home so that positive affirmations are always front and center
Why surrender is a crucial part of the manifestation process
A guided meditation that will help you surrender your goals to the care of the Universe and physically relax your grip (this exercise feels so freeing!)
overcoming setbacks and happy days
Throughout this episode, I felt a tremendous sense of gratitude, knowing that my latest book, Happy Days: The Guided Path from Trauma to Profound Peace and Inner Freedom, will offer guidance to anyone facing setbacks.
I want to give you a little sneak peek today. Below, I'll share three healing techniques from the book that will help you calm your nervous system, and tackle any setbacks with more grace and ease.
healing techniques
These techniques have been tremendously helpful to me in overcoming my own setbacks. I leaned on them heavily when I was suffering with postpartum anxiety, and I'm not exaggerating when I say that some of these practices saved my life.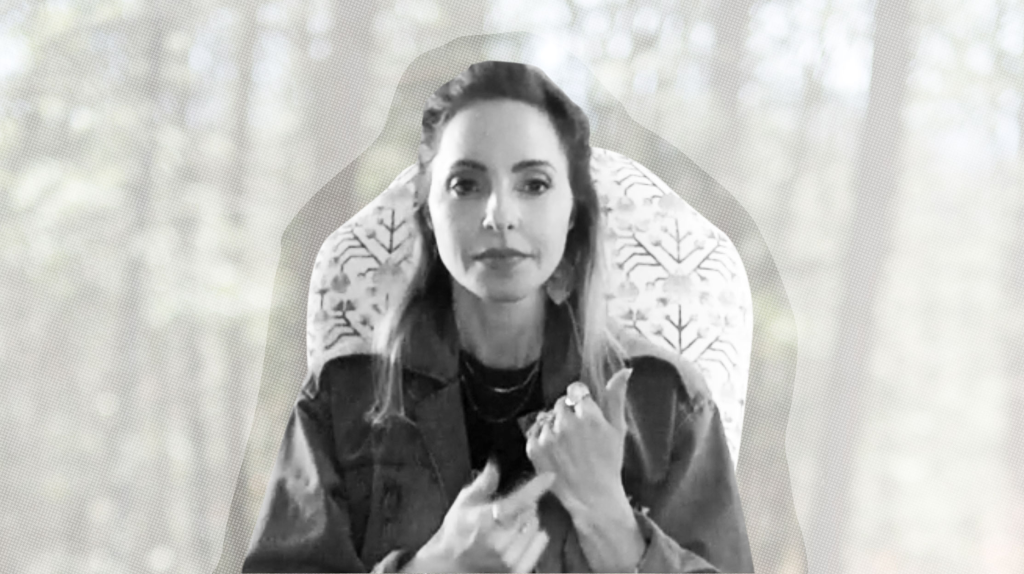 These healing modalities have calmed me down and given me hope on some of the darkest days of my life:
Shin Jyutsu Hold
Relaxing your tongue
I'm really honored to arm you with these tools.
They're all things you can practice right now at home, or even at your desk at work. I know they'll be healing for you … and I know that Happy Days will serve you, too.
In fact, I hope it becomes a tattered, dog-eared, permanent part of your own book collection. I'd be honored to have a spot on your shelf.
But more importantly, I hope the healing techniques I share in Happy Days become part of your spiritual toolkit and offer you guidance and peace anytime you need them.
get more gabby
I can be your coach—anytime, anywhere!
My NEW gabby coaching app makes personal growth easy to access. Get weekly lessons, guided meditations and proven manifesting methods to enhance every area of your life—on your own terms, at your own pace, all in one place.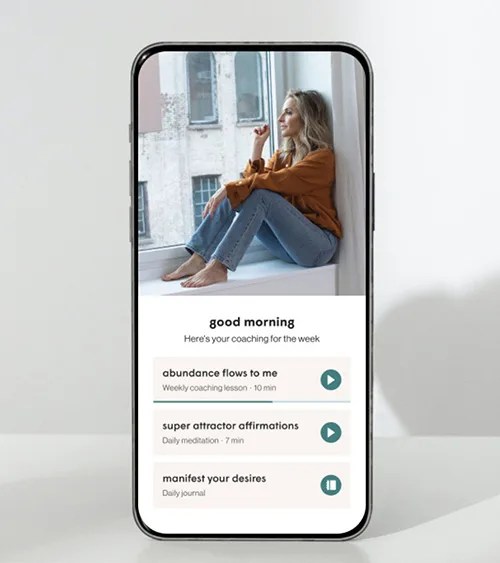 Transform your life in just 10 minutes a day with:
Weekly coaching with practical tools that will instantly improve your life
Quick access to 200+ meditations, affirmations, prompts, lessons and more
️️Quarterly challenges to release old patterns and jumpstart new habits
On-demand access to my best motivational talks
I'll be your coach to help you manifest your desires and live with an unshakeable sense of inner peace.
disclaimer
This podcast is intended to educate, inspire, and support you on your personal journey towards inner peace. I am not a psychologist or a medical doctor and do not offer any professional health or medical advice. If you are suffering from any psychological or medical conditions, please seek help from a qualified health professional.