trust in the Universe; it's ready to work for you
Sometimes on Dear Gabby we talk about broad concepts and offer advice that should be implemented over time and built up like a muscle. Those skills are incredibly important for transforming your life. This time was different. The advice my colleagues and I shared for this listener Q&A episode was so direct and specific that when another colleague listened to the recording, she literally stopped in the middle of the episode and followed one of the recommendations. "Hold on, I gotta try this real quick," she said.
I believe we need both in our lives: quick, actionable strategies that can help jumpstart momentum and give us a moment of much-needed grace; and longer-term shifts that will completely change how we show up in the world.
I loved having Josh and Alissa join me for this podcast, as we celebrated our 150th episode! They're a huge part of Team Gabby and I trust them so much, and I know how much they care about our listeners. We got some great questions for this episode, and it's like a rapid-fire masterclass in surrendering and letting the Universe figure things out for you.
A lot of our resistance to surrendering stems from fear. I talk about this in my book The Universe Has Your Back and offer clear steps for confronting that fear and embracing surrender, so I highly recommend that you pick it up if you want more detail after listening to this episode.
I used to be absolutely steeped in fear. For me, when I embraced my fear and surrendered my desire to be free from fear, an even greater pathway to freedom opened up to me.
Today I no longer resist love, and I have faith that the loving energy of the Universe is available to me all the time.

gabby
You too can have this freedom. This episode is an amazing place to start.
Consider it a gift to yourself to listen to it.
As you embark on the strategies I share in this episode and the healing prayers, practices and meditations from The Universe Has Your Back, you'll learn to look at your fear with love and know that fear is not a thought system you want anymore. Make this decision and clear the path to happiness.
Releasing your old thought system and welcoming in a new one takes practice, but it's a lot less work than you may think. It starts by putting your trust in the Universe. Listen to this episode to learn how.
in this episode, I'll share:
How to trust in the Universe, ask for a sign, and increase the chances that you'll get a response
What to do when you feel like nothing is changing, despite your efforts
How we accidentally sabotage our own destiny, and what to do about it
How to regain hope and claim the joy and love you deserve, no matter your age and circumstances
Why your energy makes all the difference in what you attract, and how to shift it
And that's just a snapshot. We packed a lot into a short episode. And so much of it boils down to building trust in the Universe and surrendering to the Universe. There's a fine veil between our humanness and the Universal energy, especially when we're in our darkest moments. When we've been humbled and finally let go and surrender, that veil becomes so much thinner. We just need to learn how to reach through it and get what we need. That's what this episode is about.
Take a listen and let me know what you think. (Especially if you had to stop partway through to try one of the recommendations!) Thank you SO much to all of you who have joined me for one or all of these 150 episodes. I'm so grateful to all of you. It has been an incredible ride so far—and I feel like we're just getting started!
weekly card reading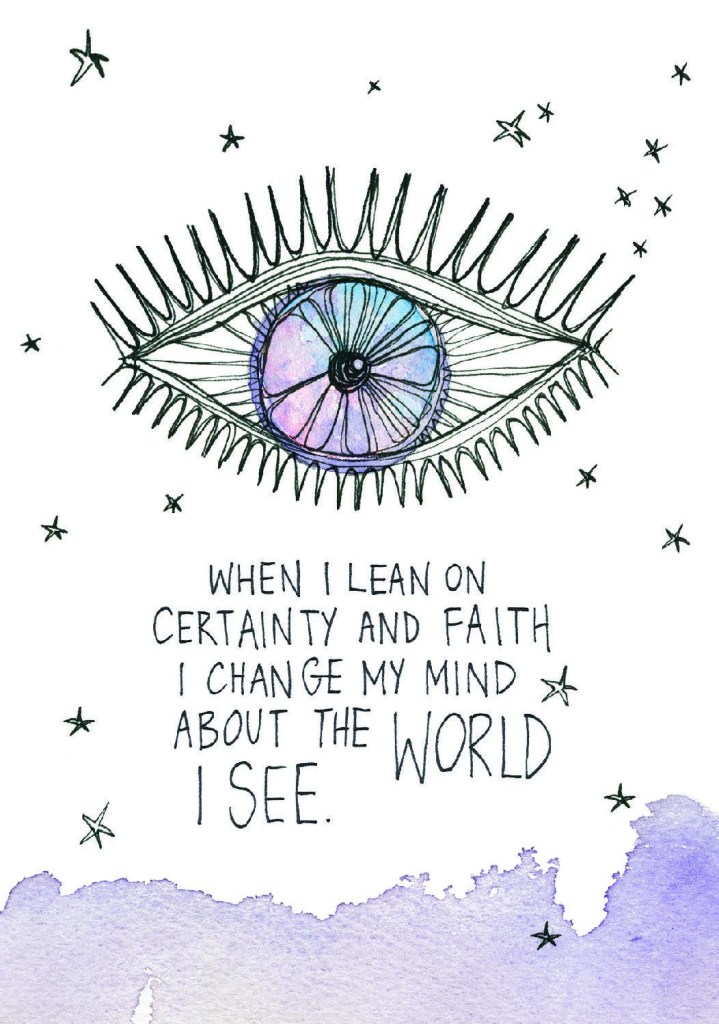 This message is so powerful, especially for this episode!
Joy is our birthright. What blocks our joy is our separation from love. The way back to love begins with understanding how we disconnected in the first place. We all disconnect in our own unique ways. In some way or another, we deny the love of the Universe and choose
the fear of the world. We choose to hook into the fears on the news, the fears in our classrooms, the fears in our households. We separate from the love of the Universe by giving purpose to pain and thinking power comes from outside sources. We deny the power of love, and we save our faith for fear. We forget love altogether. I want to help you return to that faith, trust and love.
get more gabby
If you want to learn more about surrendering and trusting the Universe, my book The Universe Has Your Back will fill you with ideas and strategies. It's like having me coach you through the process, step by step.
Ready to take your relationship with the Universe to the next level and learn how to attract what you desire? Check out my book Super Attractor for all my best insights and advice!
Get 2 of my most impactful meditations to attract your desires.
• manifesting meditation
This 15-minute meditation will amplify your attracting power and get you aligned with the loving energy of the Universe.
• vision-making meditation
This 6-minute meditation will help you visualize your dreams and shift your energy into a receptive state that attracts miracles.
Click here to get your 2 free manifesting meditations
I can be your coach—anytime, anywhere!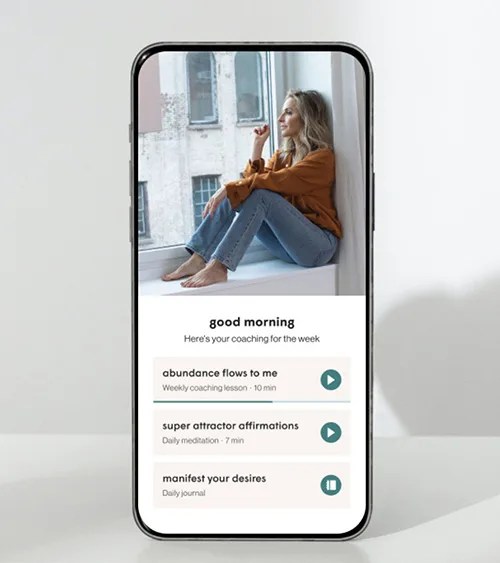 My NEW gabby coaching app makes personal growth easy to access. Get weekly lessons, guided meditations and proven manifesting methods to enhance every area of your life—on your own terms, at your own pace, all in one place. I'll be your coach to help you manifest your desires and live with an unshakeable sense of inner peace.
disclaimer
This podcast is intended to educate, inspire, and support you on your personal journey towards inner peace. I am not a psychologist or a medical doctor and do not offer any professional health or medical advice. If you are suffering from any psychological or medical conditions, please seek help from a qualified health professional.