Several years ago, I was driving to Birmingham, England, with Jessica, who was my British publicist. We had worked together for years whenever I launched a new book in the UK.
On the train ride through the countryside, Jessica said to me, "I love my job, but one day I want to leave London and live in the country."
I replied, "Well, you know, Jess, with your career path, you could work from home. And who knows, maybe one day you could work for me."
One year later, she decided to move to the countryside and part ways with her employer. Within a month of taking that leap of faith, I reached out and offered her a job.
Now, more than seven years later, she's the COO of our business!
This story reminds us of the power of our intentions.
when we fearlessly state our desires out loud, we send a message to the Universe (whether we realize it or not)
These powerful statements are actually seeds being planted for a greater plan.
I went back to London a couple of months ago (with Jess!) to give a live talk on manifesting and host a powerful Q&A with unscripted real-time coaching. And now I'm sharing it on Dear Gabby.
in this episode, you'll learn how to:
Fearlessly claim your desires and shift your mindset to send a powerful message to the Universe
Stop blocking your abundance by identifying and addressing limiting beliefs
Approach those beliefs with compassion so you can fully release your attachment to them
Commit to a way of living that will help you see beyond the limits of fear
For more support on your manifesting journey, here are 3 more tips to attract your desires:
1. take inspired action
Inspired action means taking a step forward from a place of alignment and flow. It's about surrendering to the present moment and allowing yourself to be guided and inspired to do something, rather than forcing it.
When we take inspired action, we're not just following a to-do list or checking off tasks for the sake of productivity. Rather, we're taking action that feels aligned with our true purpose and calling. We're listening to our intuition and allowing it to guide us toward the next steps on our journey.
Inspired action is often accompanied by a feeling of ease and joy, rather than stress or being overwhelmed. It's about trusting that the Universe has our back and that everything is unfolding exactly as it should.
So if you're feeling stuck or unsure of what to do next, try tuning in to your intuition and asking for guidance. Trust that the answers will come. And when they do, take inspired action toward your desires.
2. release limiting beliefs
It's also important to release any limiting beliefs or negative thoughts that may be blocking your manifestation. These can come in the form of doubts, fears or old patterns of behavior.
Maybe you believe you're not good enough, smart enough, or talented enough to achieve your dreams. Or maybe you think success is only for other people.
These limiting beliefs put up roadblocks in our minds and prevent us from seeing the possibilities that are all around us. The good news is that we can learn to release them and free ourselves from their grip.
One powerful tool for releasing limiting beliefs is to first become aware of them. Start paying attention to the thoughts that come up when you're feeling stuck or discouraged. Write them down and examine them objectively. Ask yourself if they're really true, or if they're just stories that you've been telling yourself for years.
Once you've identified your limiting beliefs, challenge them and look for evidence to the contrary. For example, if you believe you're not talented enough to pursue your dream career, ask yourself if there are any skills or experiences you have that could help you succeed. Reframe the belief from "I'm not good enough" to "I have room for growth and improvement."
Another powerful technique for releasing limiting beliefs is to practice affirmations. Affirmations are positive statements you repeat to yourself to help shift your mindset. For example, you could repeat, "I am capable of achieving my goals," or, "I am deserving of success," several times a day. This helps reprogram your mind with new, positive beliefs.
Finally, practice this prayer:
Thank you, Spirit, for your guidance. I surrender this grievance to you, and I welcome you in to reorganize all limiting beliefs back to love.
Releasing limiting beliefs is a process. It takes time and practice. But the rewards are well worth the effort. By letting go of these beliefs, you'll open yourself up to new opportunities and create a life that's truly fulfilling.
3. trust in the process
Trusting that the Universe has your back (no matter what) is the greatest gift you can give yourself. It's about being in a place where, regardless of what's happening around you, you can trust that things are working out for your highest good.
When you believe the Universe is guiding you, obstacles and difficult situations become divine spiritual assignments that help you grow. You learn to let go of control and surrender to the flow of life.
The Universe works in mysterious ways, and what you desire may come to you in unexpected ways or at unexpected times. Trust that everything is unfolding for your highest good and that the Universe has your back.
You have the power to create the life you desire through manifesting.

gabby
By aligning your thoughts, beliefs and actions with the energy of what you want to attract, you can manifest your dreams into reality.
This episode will help you recognize that the Universe is not only supporting your desires, but also your healing, your growth and your inner light.
Once you tap into the energy of abundance and focus on feeling good, you can trust that the Universe will deliver exactly what you need, at exactly the right time.
get more gabby
join me for the Manifesting Challenge and attract your greatest desires in 21 days—starts January 1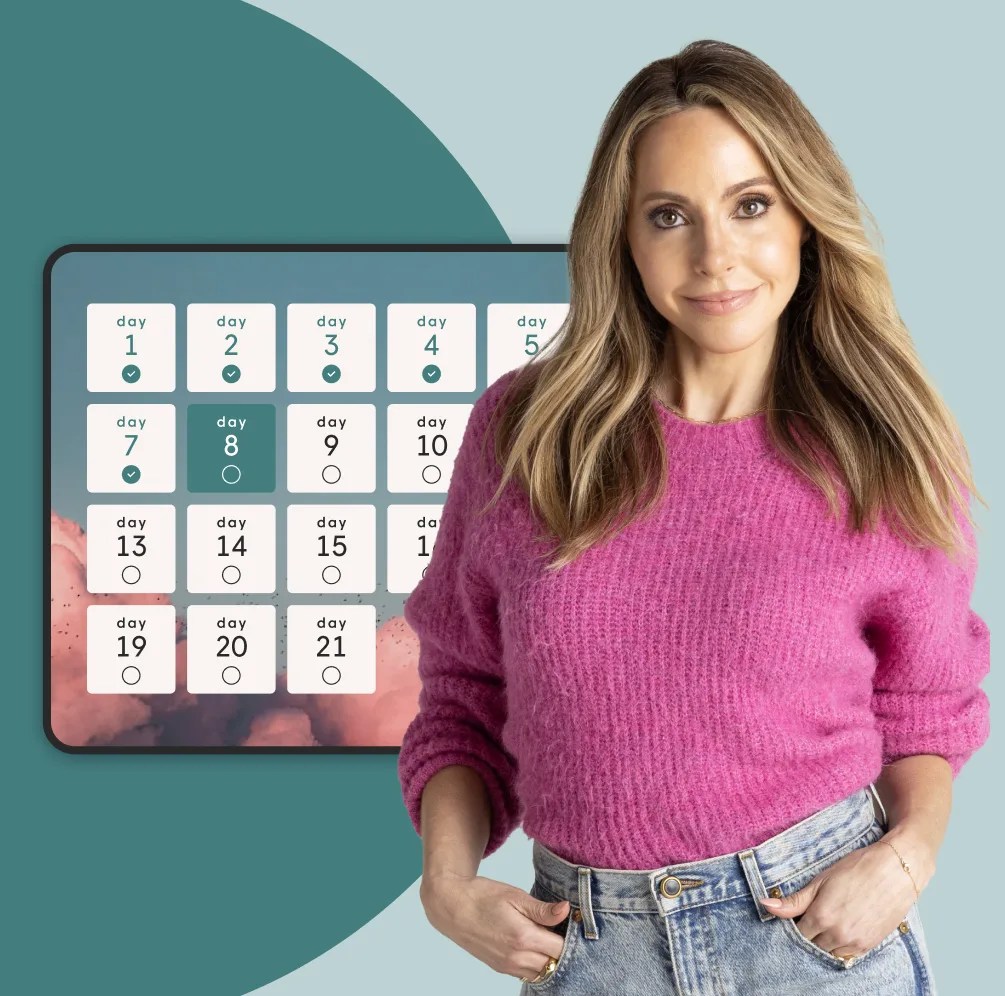 Here's what you'll get:
Manifesting practices to supercharge your energy and make you a MAGNET for your desires
Easy-to-follow lessons to learn how to master the Law of Attraction and co-create with the Universe in real time
High-frequency meditations to raise your vibration and open your heart to receive the gifts of the Universe
PLUS a Manifesting Ritual on Day 21 to close out the challenge
disclaimer
This podcast is intended to educate, inspire, and support you on your personal journey towards inner peace. I am not a psychologist or a medical doctor and do not offer any professional health or medical advice. If you are suffering from any psychological or medical conditions, please seek help from a qualified health professional.