A lot of people get really hung up about forgiveness. They feel like, "How could I possibly forgive someone for this thing that they did to me or for this horrific event?" I get it. Forgiveness doesn't always come easy, but it's when we can see the good, even in those who have caused us the most harm, that we experience a miracle. The miracle is the shift in our thoughts, energy, and overall experience of others. We become free from the constant negative feelings and resentment. We just feel better!
The practice of forgiveness is a radical experience because it helps us not only undo the burden of that inflicted belief system or pain or suffering from the past, but it also releases us from a negative energetic attachment to the other person. When we let them go we let ourselves off the hook too. The same goes for forgiving yourself. You can apply these exact same steps towards yourself and finally see yourself through the lens of compassion.
here's the really amazing thing about forgiveness: it requires very little
how to forgive someone
All you need is the desire to be free and the slightest willingness to see that forgiveness can give you that freedom. Forgiveness isn't something we have to figure out or work to accomplish. Forgiveness is a gift that can be bestowed upon anyone who truly wants it.
In this episode of Dear Gabby, each guest came to me seeking support with forgiveness.
I want you to come here to Dear Gabby and have the freedom to express the good, the bad, and the ugly. I want this to be a place where you can know that even in your darkest moments, there is grace, that even in your most uncomfortable situations, there is a divine opportunity for personal growth, that even in the people who have caused you the most harm, there is good.
We all deserve to be free from the bondage of self-attack and self-judgment. We deserve to be free from the impermissible feelings of rage and terror. And we deserve to feel supported and guided and fully loved. Forgiveness of ourselves and forgiveness of others is a direct path to that freedom.
The practices shared in this episode are beautifully designed to remind you that anything you've done to this point in time is exactly as it's meant to be, accepted completely and fully.
get more gabby
Resources mentioned on this episode include:
I can be your coach—anytime, anywhere!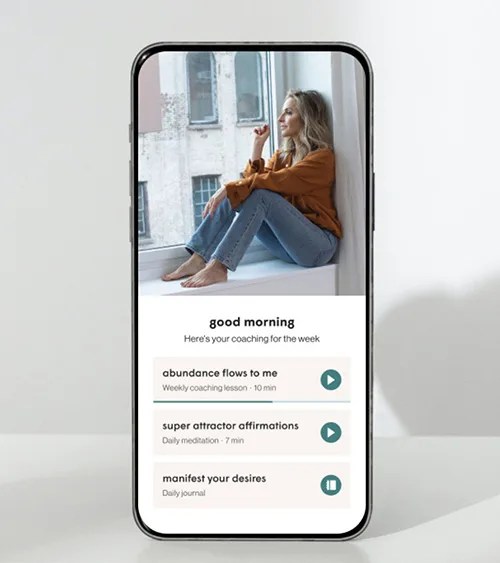 My NEW gabby coaching app makes personal growth easy to access. Get weekly lessons, guided meditations and proven manifesting methods to enhance every area of your life—on your own terms, at your own pace, all in one place. I'll be your coach to help you manifest your desires and live with an unshakeable sense of inner peace. 
disclaimer
This podcast is intended to educate, inspire, and support you on your personal journey towards inner peace. I am not a psychologist or a medical doctor and do not offer any professional health or medical advice. If you are suffering from any psychological or medical conditions, please seek help from a qualified health professional.