When I was 17, I moved out of my childhood home and never looked back—until recently.
My brother sent me a link to a listing of our old house … and a very specific feeling hit me.
I felt alone. I felt separated. I felt … not good enough.
We didn't live in a fancy house. My parents were divorced and my family struggled financially—which made me feel so different from the other families in my hometown.
Even now, certain situations can trigger those same beliefs.
Why do those feelings still linger?
How do we begin to heal these stories that play on repeat?
That's what we're tackling today in this bonus episode of Dear Gabby.
how to be less judgmental
This also connects beautifully to a question I've been getting from Dear Gabby listeners:
How can I begin to create more oneness in my relationships?
Here's a secret:
The practice of forgiveness is what allows us to recognize more oneness in our relationships with others.

gabby
But before we can really even talk about forgiveness, we need to address why we've been unwilling to forgive … and unwillingness shows up in our life as judgment.
Clearing judgment is a deep commitment. It's a lot of hard work. But it also gets right to the heart of what we're talking about on Dear Gabby.
In fact, the definition of judgment I lay out in my book Judgment Detox is very straightforward: separation from love.
So how do you release all those judgments that build up over time? How do you identify and break the cycle of your own stories of separation? You can start with a simple exercise.
First, stop for a moment and think of a judgment you're holding onto. This can be a judgment about yourself or it could be about someone you've been unwilling to forgive.
Write that thought down.
Now, think to yourself that you are ready to forgive. You may not feel it yet—but just let yourself think it. Open yourself up to that possibility. Then say this prayer: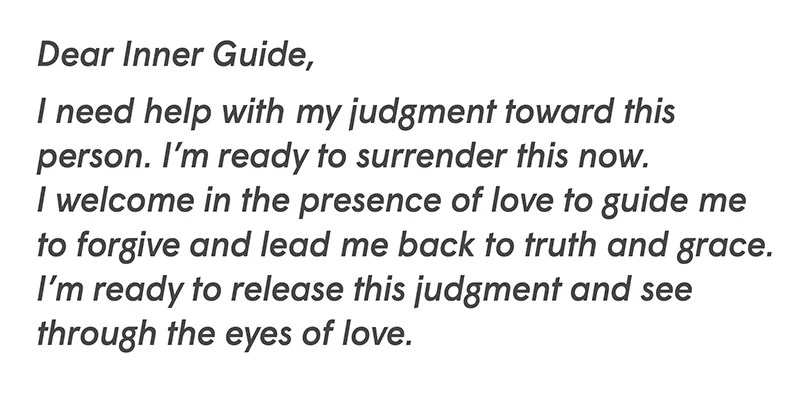 If you listen to this episode of Dear Gabby, you can close your eyes while I talk you through this prayer. Allow these words to move through you, relax you and guide you.
How to identify the experiences from your past that cause to you to carry limiting beliefs in the present
Exercises to understand why certain people and places trigger judgmental reactions—and how to break the cycle
A liberating practice for discovering the light in other people
That last practice is an old-school Gabby exercise I've been sharing since I was coaching groups of women in my New York City apartment! You can do it silently throughout the day and use it in all your interactions to experience more love and light wherever you go.
get more gabby
The following are helpful resources and books I mention in the episode.
In my book Judgment Detox, you'll learn how to release the beliefs that hold you back from living a better life.
I can be your coach—anytime, anywhere!
My NEW gabby coaching app makes personal growth easy to access. Get weekly lessons, guided meditations and proven manifesting methods to enhance every area of your life—on your own terms, at your own pace, all in one place.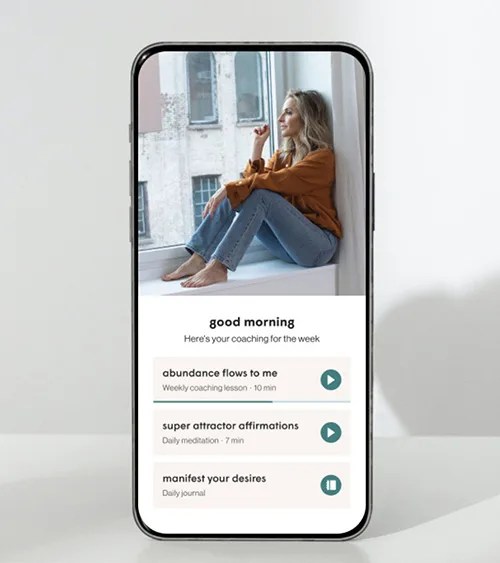 Transform your life in just 10 minutes a day with:
Weekly coaching with practical tools that will instantly improve your life
Quick access to 200+ meditations, affirmations, prompts, lessons and more
️️Quarterly challenges to release old patterns and jumpstart new habits
On-demand access to my best motivational talks
I'll be your coach to help you manifest your desires and live with an unshakeable sense of inner peace.
disclaimer
This podcast is intended to educate, inspire, and support you on your personal journey towards inner peace. I am not a psychologist or a medical doctor and do not offer any professional health or medical advice. If you are suffering from any psychological or medical conditions, please seek help from a qualified health professional.