the first step to shifting shame is to give voice to it
Before you listen to this episode, I want to make sure to prepare you for the content that comes up. The guests on this episode are brave souls who came forward to share their truth, to seek support and to be seen. They came onto the show to voice unspoken shame. And in turn, they've given us all permission to do the same.
What's really interesting about this episode is that we pick people completely at random—we don't have any information about where they are, who they are, what their questions might be. And on this particular recording day, each of these women came on to speak on behalf of unspoken shame. This was no accident. The Universe will always hook us up with what we need.
Dear Gabby is a place where we speak truth, where we give voice to unspoken words and we recognize that we are not alone—that there are resources, support systems, and most importantly, a community here of like-minded people who have been through hell and back to get to this moment.
mental illness stigma
My intention for this episode is to help release the stigma around mental illness, trauma and sexual abuse. I hope this episode helps you feel seen and loved.
this is a show that can crack you open to a great opportunity for personal growth and freedom from the past
This is a show that can offer you guidance, resources and direction, but most importantly, really help you recognize that you're not alone in any of the experiences that have left you with shameful feelings or emotional distress.
Permission to give voice to the unspoken shame that the world has told us not to face
Open, honest and raw personal stories from three women sharing their experiences with trauma, sexual assault and mental health
My own experience with childhood trauma, post-traumatic stress disorder and postpartum depression.
Guidance to help break the stigma surrounding mental illness
A prayer for self-compassion and releasing shame
The first step to shifting shame is to give voice to it, to speak on behalf of it, and to honor and hold people in their experience of mental illness. If we don't speak on behalf of it, then we will stay silent. We will stay stuck. We will stay frozen in time. And I will not let that happen here on Dear Gabby.
I want you to feel seen.
get more gabby
I can be your coach—anytime, anywhere!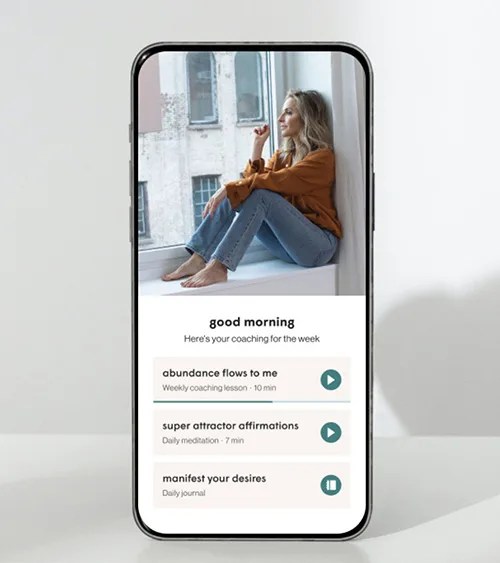 My NEW gabby coaching membership makes personal growth easy to access. Get weekly lessons, guided meditations and proven manifesting methods to enhance every area of your life—all inside the exclusive member's app. I'll be your coach to help you manifest your desires and live with an unshakeable sense of inner peace. 
disclaimer
This podcast is intended to educate, inspire, and support you on your personal journey towards inner peace. I am not a psychologist or a medical doctor and do not offer any professional health or medical advice. If you are suffering from any psychological or medical conditions, please seek help from a qualified health professional.