the bestseller masterclass
with #1 New York Times Bestselling author Gabby Bernstein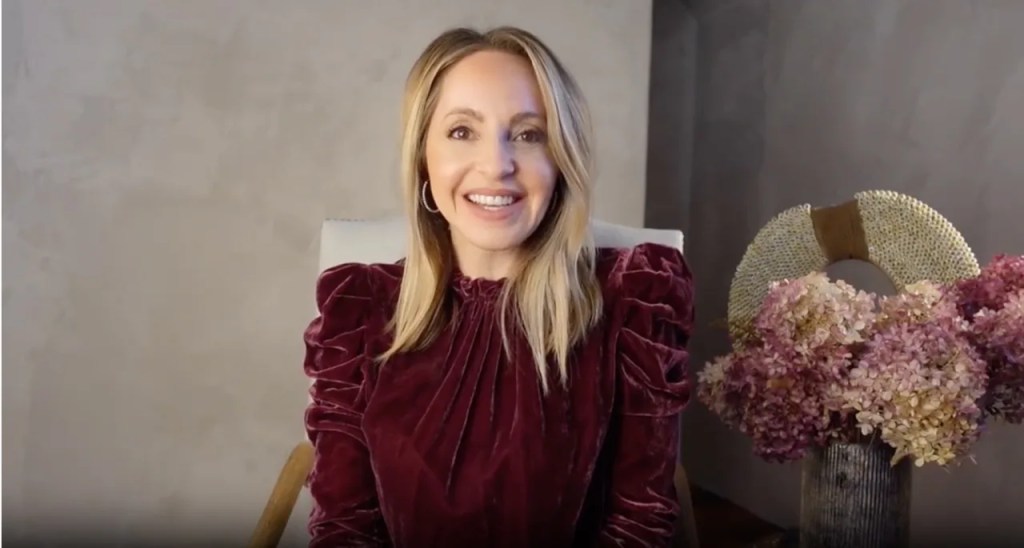 Share your message with the world using my formula for writing, publishing and marketing a bestselling book.
can you relate to any of these?
You want to write a book, but you feel unmotivated or held back.
A publisher told you that you can't publish a book because you don't have a platform.
You feel overwhelmed by the whole process of writing and publishing.
You're creatively stuck and don't know how to organize your ideas in an impactful and meaningful way.
The idea of marketing a book seems intimidating, confusing or flat-out impossible.
You've published before, but the process felt clunky and stressful.
You've tried sharing your stories before, but the response was disappointing.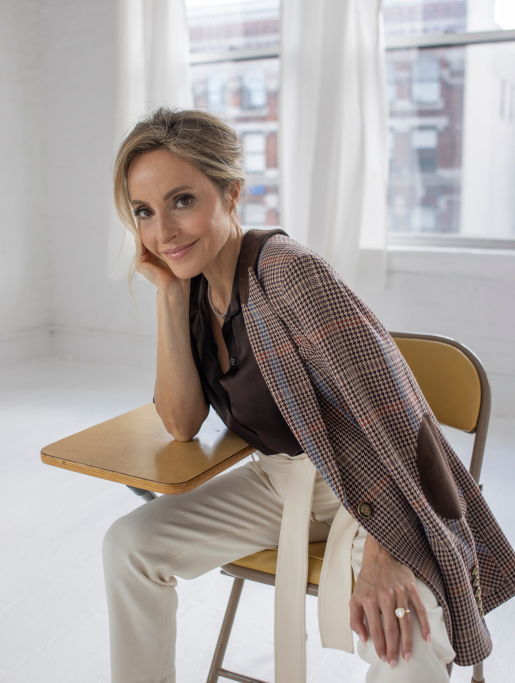 I get it, I've been there!
When I wrote my first book, I had no idea what I was doing, no email list and no literary background.
But I knew there was a story I had to tell.
It wasn't easy. Through many sleepless nights, countless rejection letters and dozens of mistakes, I finally developed a plan that guided me to becoming a published author.
…and my plan worked
I went from a clueless, first-time author to publishing 9 books in 11 years, reaching #1 on the New York Times bestseller list and being named a "new thought leader" by Oprah.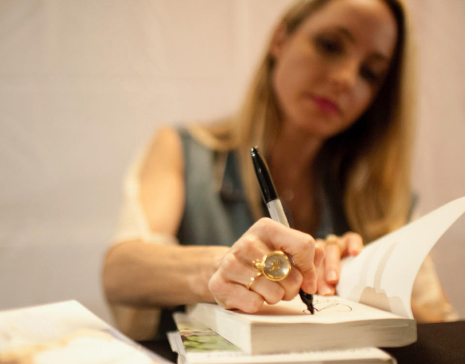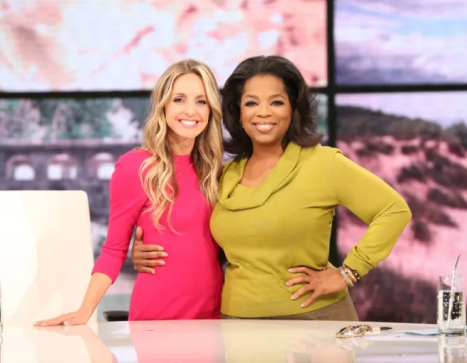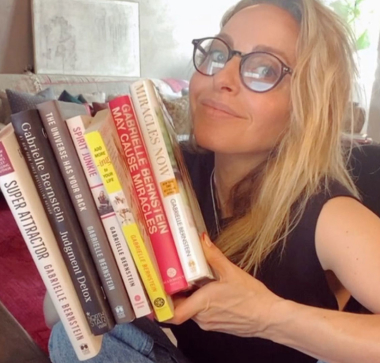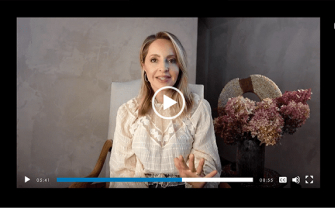 that's why I created
the bestseller masterclass
I want to remove guesswork from writing, publishing and marketing your book so you can fulfill your calling to spread your message.
this is not
a traditional
online course
This program has mindfulness and meditation built into the curriculum to help you deliver your best writing ever.
8 hours of engaging course videos
8 hours of engaging course videos that guide you through the entire book-writing process, including interviews with industry experts.
98-page printable workbook
98-page printable workbook for hands-on assignments throughout the course.
7 meditations & intention-setting practices
7 meditations & intention-setting practices to help you get in a headspace for inspired writing.
private Facebook group
Access to a private Facebook group where you'll connect with fellow authors. Plus entry to our exclusive members portal!
BONUS content!
Nail Your Title workshop with me + 6 free templates for your press release, pitch letter, marketing email, webpage and more! (I'll even share examples from my own book launches.)
hear what alumni have to say
about the bestseller masterclass
The meditations were so powerful and effective for me. I learned a lot that would have taken months to research on my own. I experienced a wave of creativity. I am so grateful for this amazing experience. The best investment I made in a while.

Alina N.
The Bestseller Masterclass is priceless to give you the process and inspiration to put your own action plan in place no matter where you are in the process. Gabby's brilliance, vibration, inspiring lessons and all the complementing elements bring it together in a way that feels possible to accomplish.

Sarah G.
This course gave me the direction I needed to restart my book writing journey. It was so well-rounded with Gabby's expertise, expert interviews, workshops and meditation… What a great investment… so happy I chose Gabby's course.

Rhonda R.
when you enroll today
you get these bonuses!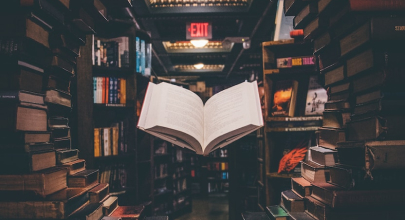 Nail your title video workshop
Watch as I workshop Bestseller Masterclass students and help them to nail their book title and subtitle.
You'll learn:
My methods for finding the best title and subtitle for your book
Ways to refine your core message, tying in the lessons you learned in Module 1
Common mistakes people make when picking a book title
Methods to tap into your creativity to stand out among competitors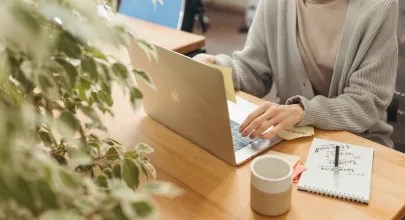 Done-for-you templates
I'm saving you time and cutting out the guesswork with done-for-you templates.
Inside the Bestseller Masterclass, you'll find templates for your:
Proposal cover letter
Press release
TV / Radio / Podcast pitch letter
Launch day email copy
Website landing page design brief
Magazine / Blog pitch letter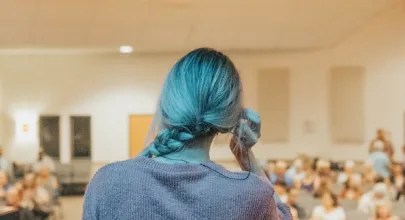 Turn your book into a talk bundle
Learn how to attract readers as soon as your book launches!
This 5+ hour workshop includes:
The straight scoop: what a book talk is and why it's crucial to a successful book launch
3 video presentations featuring my most successful book talks to date (these helped spark massive interest from readers)
The exact book talk outline I used to launch my New York Times bestseller Super Attractor (you can use this template and turn it into your own outline)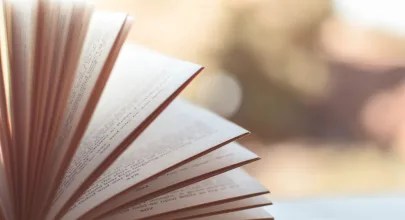 Kick-ass outline workshop
After you nail your outline, your book-writing process will flow seamlessly.
You'll learn:
My proven method for creating a clear outline.
My personal techniques for staying on track with your writing process — and seeing a book all the way through to completion.
A Q&A session with the answers to the most frequently asked questions from aspiring authors.
Finally, the inspiration and momentum you need to write and promote your book with ease
the bestseller masterclass curriculum
You'll have instant access to the Prep Work and Module 1 upon purchase, then a new module will be released weekly.
module 1 | week 1
own your core message
Get crystal clear about your book's promise and craft your core message in minutes
Core Message Meditation
Best practices for getting to know your reader
module 2 | week 2
your kick-ass outline
Learn my secret method for nailing your outline
Step-by-step guidance on chapter outlines
Meditation for Clearing Writer's Block
Tapping exercise for confidence
module 3 | week 3*proposals that sell
The inside scoop on what makes a book/author an instant "hell yes" for publishers
Top tips for writing your proposal
Meditation to Inspire Confidence and Conviction before you pitch your book
* Your bonuses will be unlocked with Module 3.
module 4 | week 4
choose your publishing path
The pros and cons of traditional publishing vs. self-publishing and what's right for your book
How to land a publisher and an agent who will advocate for your book
The benefits of working with an editor and how to get the most out of it
The secret publishing method you may not know about
My playbook to self-publish with confidence
module 5 | week 5marketing your book
Create a proven marketing plan for your book launch
Tips to create a book sales page that converts
My exact book email marketing strategy
My effective and efficient social media strategy
Methods and templates to pitch yourself and your book to media
module 6 | week 6launching your bestseller
Learn how to launch your book through a tour (live or online)
My 6-month marketing plan where I reveal the Gabby Marketing Playbook!
Meditation to Keep You Connected to Your Desire to Serve Others
A book blessing from me!
Plus, I'll guide you through inspiring meditations to support your writing process. Writing a book is a collaborative process with the Universe. The spiritual guidance in this course will open you up to become a clear channel to receive powerful inspiration. This is the key element required for writing and marketing a bestselling book!
are you ready to see your name on the cover of a book?
You could be the next student turned best-seller
Thanks to Gabby Bernstein and this Masterclass I launched my second book today! It's a whimsical field guide to spotting fairies in the winter, with photos, interviews, and a helpful glossary! I love to encourage people to look for magic wherever they are.

Sarah Apple
I am pleased to announce that I am a first time officially published author! My book, The Abundant Empath, was released on 10-20-21. I first dreamt about being a published author at age 13 and one of my largest bucket list items has finally come true! Thank you Gabby for your excellent course, which provided me with so insight and support, I couldn't have done this without you!

Bevin Neimann
I'm doing it! This has been suuuuch a journey! But I joined Gabby's amazing group almost a year ago, followed her teachings (and CONTINUE to do so because it's a never-ending learning journey!)

Shawnrey Notto
hear from our
amazing guest teachers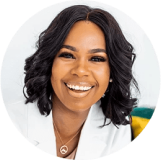 Jasmine Womack
Self Publishing Expert &
Author of Published and Paid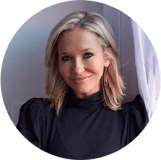 Jenny Sansouci
Author of The Rebel's Apothecary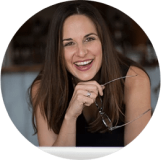 Kelly Notaras
Editor & Principal at KN Literary Arts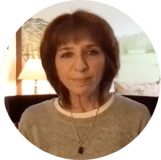 Michele Martin
Agent & Founder of MDM Management
Rahma Rodaah
Author of Dear Black Child & Muhiima's Quest
Richelle Fredson
Founder & President at Purposeful Platforms, Inc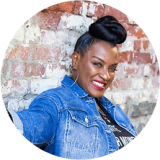 Taiia Smart Young
Founder of Smart Girl Media & eBook Expert
do you dream of holding your own book in your hands?
make it happen
save $129
best value
1 payment of
monthly
12 payments of
($1,428 total)
there is no risk in enrolling
If you decide Bestseller Masterclass isn't for you, no worries! You can contact us 10 days from the date of purchase to request a refund and we will give you your money back. We offer this refund policy because it's fair and simple to understand. But if you contact us after 10 days from your purchase, we don't offer refunds.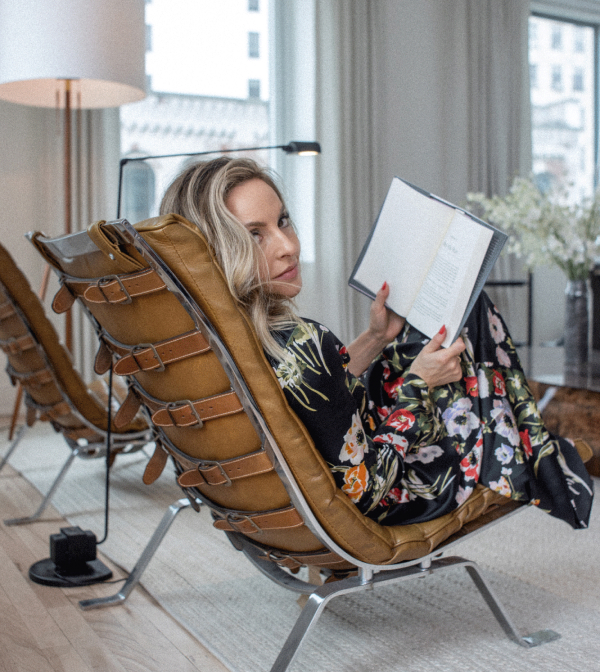 about gabby
For more than sixteen years, Gabby Bernstein has been transforming lives—including her own. The #1 New York Times bestselling author has penned nine books, including The Universe Has Your Back, Super Attractor and Happy Days.
Gabby was featured on Oprah's SuperSoul Sunday as a "next-generation thought leader." The New York Times identified Gabby as "a new role model."
In her weekly podcast, Dear Gabby, she offers up real-time coaching, straight talk and conversations about personal growth and spirituality.
From her start hosting intimate conversations with twenty people in her New York City apartment, Gabby has grown to speaking to tens of thousands in sold-out venues throughout the world.
even my close friends
took the course!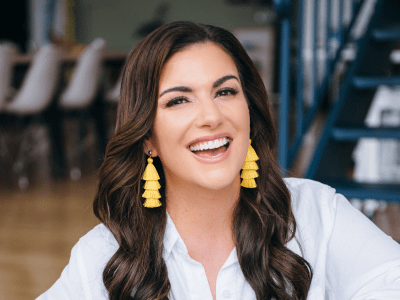 If you're thinking or dreaming about writing a book, Gabby is your girl. Save yourself the overwhelm and uncertainty of where to start, how to identify your core message, and how to promote your book by joining her must-have course, "Bestseller Masterclass" — your bestseller waits on the other side.

Amy Porterfield

Entrepreneur, Host of the Online Marketing Made Easy Podcast and New York Times Bestselling Author of Two Weeks Notice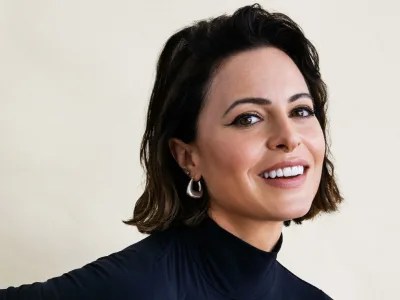 I'm so lucky to have Gabby on speed dial to answer all my marketing questions. She is the best go-to guide for writing and marketing a bestselling book.

Sophia Amoruso

New York Times Bestselling Author of #Girlboss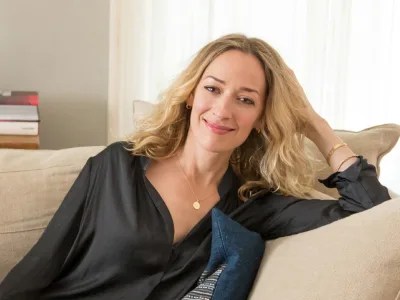 Gabby is the person I turn to to hash out my ideas, strategize campaigns, and set the vision for the impact I want my books to make. There's no one I recommend more highly to walk you through this process. The wisdom she'll share with you is priceless. You can't get it from a book or a blog, you've got to get it from someone who's done it again and again and again. Gabby is that person.

Kris Carr

Multiple New York Times Bestselling Author and Wellness Activist
the world needs your story, now more than ever.
enroll in the bestseller masterclass today
save $129
best value
1 payment of
monthly
12 payments of
($1,428 total)
what is the refund policy?
If you decide the Bestseller Masterclass isn't for you, no worries! You can contact us 10 days from date of purchase to request a refund and we will give you your money back. We offer this refund policy because it's fair and simple to understand. But if you contact us after 10 days from your purchase, we don't offer refunds.
do I need to be an experienced writer to take this masterclass?
You don't need to be a professional writer or have a lot of writing experience to take the Bestseller Masterclass. What matters most is that you want to write a book and apply the practices you learn. If you are not an experienced writer, you may want to work with a writing coach or an editor after taking the Bestseller Masterclass to strengthen your skills and feel confident writing your book.
how far along with my book do I need to be to take this masterclass?
You can be at any point in the writing process! Some people start the Bestseller Masterclass with just an idea of what they'd like to write about. Others have several chapters written. And others have published books and attend so they can learn how to market them and get started on the next book.
how long will this masterclass take and what are the course dates?
This is a 6-module program. You'll have access to the Prep Work and Module 1 on purchase, then a new module will be released weekly. We recommend you follow along as modules are released. However, the course is self-paced, so you can complete it from the comfort of your home on your own schedule.
Immediate access: Prep Work & Module 1
Week 2: Module 2 released
Week 3: Module 3 released & Bonuses delivered
Week 4: Module 4 released
Week 5: Module 5 released
Week 6: Module 6 released
You have lifetime access to the course and ongoing access to the private Facebook group.
how long will I be able to access the online course and modules?
You have lifetime access to the course, so you can revisit any of the modules or content at any time.
how is the course content delivered?
This is a 100% online course. You'll receive login details for a private course portal. Each module consists of several video lessons, each with an accompanying worksheet. Closed captions and video transcripts are also provided, so you can learn the way that works best for you. This course offers more than a traditional online learning experience: You'll be guided through powerful meditations and given transformational exercises to complete. You can ask questions within the course portal at any time and my team and I will respond.