Are you ready for a lesson in conflict resolution? An hour before I sat down to record this week's episode of the Dear Gabby podcast, I was in the midst of a MAJOR conflict. 
I'm talking legit sh*tstorm.
There was one woman crying, another person pounding her fist and screaming, and two little girls looking at me like I was nuts. And then there was me … the self-help author at the center of this chaos.
It wasn't my finest moment.
I was even a little ashamed about it.
But the minute I turned on the mic and started recording, I spilled all the details to the Dear Gabby audience—even the ones that weren't so flattering to me.
spiritual tools for conflict resolution
You see, I knew that by being radically honest about what I'd just experienced, I'd be able to share a valuable spiritual lesson.
So get ready. You'll take away powerful tools from today's Dear Gabby, including spiritual solutions for conflict resolution, some insight on Internal Family Systems Therapy (IFS)…

And the reason why you should never, ever go to a nail salon with me.
Apart from a wild personal story, today's Dear Gabby contains so many lessons you can use to step into your highest self (also known as Self with a capital S).
How to rebound fast from feelings of shame or blame
The 8 qualities of Self, as taught in Internal Family Systems therapy (these are also known as the 8 Cs)
How to quickly establish a feeling of safety for yourself and others (use this any time the sh*t hits the fan)
A step-by-step guide to turning conflict into connection
How to change the vibe of a whole room—just by being your Self
The first step to setting clear boundaries (so many people have this backwards!)
the eight Cs of self energy
In the Dear Gabby community, we make feeling good a practice. We lean into positivity whenever we can. We've done some awesome healing work together!
But despite this, there are buried parts of all of us that feel burdened and overwhelmed. How could there not be?
We live in a world of chaos and drama, and we're hit with one negative story after the next. That's why it's imperative that we care for our internal condition.
That's where the 8 Cs of Self energy, a concept from Internal Family Systems therapy, come in. These qualities are always within you, like a self-care toolkit that you can open up at any time.
Refer to this list any time you need to get back in alignment, see instant conflict resolution or come back home to yourself.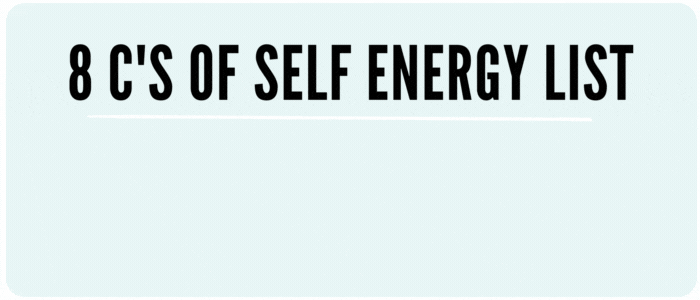 Use this list as a spiritual tool!
When you tap into the 8 Cs of Self energy, you can turn conflict into connection, make anxiety and shame disappear and so much more.
I'm psyched for you to experience the shifts that take place when you start applying the 8 Cs and the techniques of Internal Family Systems therapy to your everyday life.
I'm going to leave you with some homework! Go out into the world, and practice the 8 C qualities. Check into what they mean to you, how they can show up for you and what those 8 C qualities feel like in your body. Then, see what happens! Let me know in the reviews.
get more gabby
I can be your coach—anytime, anywhere!
My NEW gabby coaching membership makes personal growth easy to access. Get weekly lessons, guided meditations and proven manifesting methods to enhance every area of your life—all inside the exclusive member's app.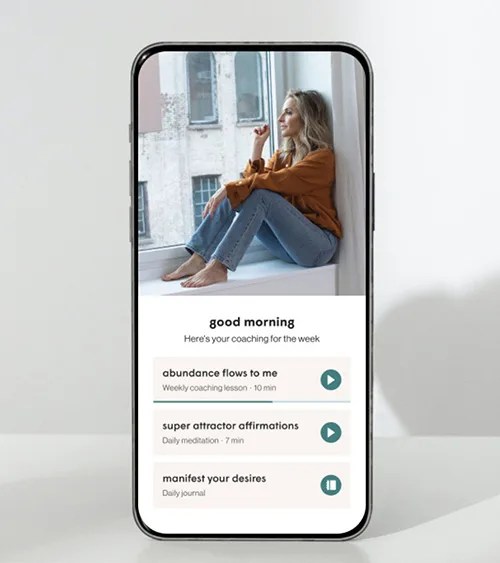 Transform your life in just 10 minutes a day with:
Weekly coaching with practical tools that will instantly improve your life
Quick access to 200+ meditations, affirmations, prompts, lessons and more
️️Quarterly challenges to release old patterns and jumpstart new habits
On-demand access to my best motivational talks
I'll be your coach to help you manifest your desires and live with an unshakeable sense of inner peace.
disclaimer
This podcast is intended to educate, inspire, and support you on your personal journey towards inner peace. I am not a psychologist or a medical doctor and do not offer any professional health or medical advice. If you are suffering from any psychological or medical conditions, please seek help from a qualified health professional.