manifesting is an art …
As with any creative project, we must hone our skills and allow inspiration to move through us. When we embody this creative force, life gets really fun. But it's important to remember that manifesting isn't about having control or satisfying our short-term desires.
True manifesting isn't even about getting what we think we want. It's about receiving what is of the highest good for all. Yes, there will be times when you'll attract an outcome that is exactly as you desired. But controlling outcomes to get what you want isn't the goal. Remember, your plan is not always the best plan! When you master the true art of manifesting, you can trust that the Universe is guiding you toward your desires—and much more that you may never have dreamed of.
manifesting isn't about getting; it's about becoming
The more you let go, the more you become a match for what you desire. Remember that your energy attracts its likeness. Listening to this episode of Dear Gabby will help you get out of the way of your creative force and let the Universe support you. This episode will get you spiritually aligned and help you trust that the Universe is guiding you to what is of the highest good.
How to stop future tripping and trust the Universe
My spiritually aligned method that will help you take action with confidence
My #1 method for effortless manifesting
How to stop blocking your Super Attractor ability and attract what you desire
A simple yet effective way to confront worry and doubt
A breathing technique to help you tune into the Law of Attraction
get more gabby
I can be your coach—anytime, anywhere!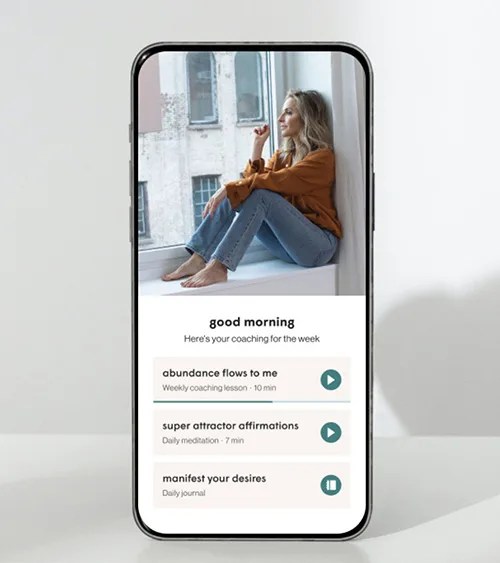 My NEW gabby coaching app makes personal growth easy to access. Get weekly lessons, guided meditations and proven manifesting methods to enhance every area of your life—on your own terms, at your own pace, all in one place. I'll be your coach to help you manifest your desires and live with an unshakeable sense of inner peace. 
disclaimer
This podcast is intended to educate, inspire, and support you on your personal journey towards inner peace. I am not a psychologist or a medical doctor and do not offer any professional health or medical advice. If you are suffering from any psychological or medical conditions, please seek help from a qualified health professional.