New book sneak peek and freedom from worry? Oooh, this podcast is SUCH a good one.
"I've really never had fear of the future at all."
Said no one ever—except my special guest for this week's listener Q&A podcast.
Yes, he's sort of a magical unicorn, but he and I also break down how the rest of us mortals can live like he does—with unshakeable faith in ourselves and our future.
I mean, is there anything more peaceful than the idea of never again worrying about your future? I feel my shoulders drop just typing that.
Plus—while recording this episode, I spontaneously decided to share an exclusive sneak peek from my upcoming book. Something one of my listeners said made me want to share it, fully raw and unedited. It just felt right, and I'm so glad I did. I can't wait to share it with you! I'll share a bit of it in this blog, too—but you have to listen to the episode to get the whole excerpt.
how to release your fear of the future
My guest for this episode didn't plan on being a guest. His name is Wolf Taylor, and he's the sound engineer at WTF Studios. I always request him because he has such an incredibly chill, serene presence. I instantly feel calmer when I'm around him, which is a good thing when recording. When I first got to the studio, we were discussing tapping for anxiety, and I asked everyone around to rate their anxiety on a scale of 0 to 10, with 10 being the highest. Without hesitation, Wolf said, "Zero."
"You live in zero," I joked, but that's actually pretty accurate for him. He's used to recording other people, but I had to turn the microphone on him to find out how he is able to live with such a complete lack of anxiety and fear of the future. He was nice enough to share.
Wolf was fortunate to have a mother who instilled unshakeable faith in him from day one. She repeatedly encouraged him, telling him he could handle everything and that he was going to grow up to be a beautiful, impactful soul. She never had any doubt in him, and thus, he never doubted himself.
he was conditioned to believe that he was going to have a great future
And guess what that type of positive conditioning is a form of?
Manifesting.
Consciously or unconsciously, his mom was manifesting a great future for him, and taught him to manifest it for himself. A bright future became a core belief for Wolf.
(This is the part where we channel Napoleon Dynamite and say, "Luckyyyyyy!")
Of course, very few of us had parents like that.
But that doesn't mean we can't adopt Wolf's mindset.
We can be that parent for ourselves.
We can instill an unshakeable faith in ourselves. We can create a core belief that we are worthy of greatness, and that greatness is in our future.
If you want to change your life, you have to change your beliefs.

gabby
If you're currently conditioned by trauma, scarcity and fear, this requires a quantum shift. It certainly did for me. I was raised with a lot of financial insecurity and childhood trauma. I had to make a radical, quantum shift in my system of belief so I could change my thought patterns and, ultimately, change my life.
I had to choose to believe something different.
Did you miss out on having a parent condition you the way Wolf's mother did? Do you want a do-over?
You can have it! Here's your Dear Gabby moment: Choose to believe in yourself and your future. It's a choice. It's a conscious, deliberate choice that you have to make over and over and over.
You might not believe it at first. After all, did Wolf's mom know for sure that he was going to have greatness in his future? She didn't have quantifiable, undeniable, hard proof, of course, but she chose to believe it. And she kept choosing to believe it. And she therefore behaved in a way that carved a path toward that greatness.
I'm sure you've heard some version of the adage, "Whether you think you're going to fail or succeed, you're right."
That's a bit of a cliché, but there's so much truth to it.
it's not about snapping your fingers once and creating instant greatness.
I'd love to tell you that this quantum shift in thinking and belief creates instant results. But I'd be wasting your time if I did.
Wolf is the first to tell you that this is a process. For him, it was a lifetime. For any of us, it's not too late to start.
And how do we start? We were able to cover some major strategies through each of this week's callers, anchoring those strategies in their real-life scenarios. And I know you'll be able to relate to at least one of their stories.
My first caller said she is struggling with the feeling that she doesn't have a sense of purpose. "I don't know what I'm meant to do here," she said. That is a perfect example of future-tripping, because if you feel purposeless, you feel unmoored—like any single action you take might be the wrong one, but you can't be sure. How could you not feel anxiety in that state? My response was so simple but powerful, and it's one that anyone can use.
My second caller has huge dreams, but is concerned that her dreams are bigger than her reality. She said she has been letting other people's influence—and her real-life circumstances—"dim her light." You might be surprised at what I told her.
Finally, my third caller is bogged down by anxiety and fear about the future. Even when good things happen to her, she's unable to fully enjoy them because she feels like they won't last. (Relatable!) For her, it stems from a very difficult, traumatic past. (Also relatable.) It was this call that prompted me to pull up raw, unedited copy from my upcoming book.
The book will be available in fall 2024, but I'm so excited to share some draft copy with you. I chose this passage, which I'd drafted literally the morning we recorded the podcast, because of my belief that prayer evokes choice. Prayer reminds us that we have a choice to stay stuck in the loop of the past or to choose the present.
Here's part of what I read:
For nearly two decades, I've repeated this prayer from A Course in Miracles:

I choose to see peace instead of this.

This prayer offers me the ability to temporarily pivot out of the protector's loop [for more explanation of protectors, check out episodes 144 & 145 for discussions of Internal Family Therapy Systems!], establish a new baseline, and check in. This prayer offers me the slightest bit of relief from the perpetual loop of my protectors, the fearful story, the trauma from the past.

Each time I pray, I temporarily suspend my protector's control and experience a fleeting moment of clarity. That moment is enough to remember that I have a choice. That I can choose again. Accepting that we have a choice can be a life-changing shift right here, right now.

Consider the idea that you can surrender through a prayer. You can temporarily turn over your will and allow a presence of love to take over. When we pray, we can forget what we think we need and clear space for creative possibilities. Prayer offers us a spiritual connection to the ever-present peace inside Self (with a capital S).

When we pray for choice, we pause and step back, witnessing ourselves from the outside in, seeing the protector through a different lens.

Prayer offers us a subtle shift inward. The slightest redirect is enough to set the self-help practice in motion. Even the slightest pivot is a prayer.
I read more in the episode, and I also reveal the title of the book. I can't wait for you to hear it!
in this episode, I'll share:
How I shift my thoughts and beliefs out of fear and toward what I want for the future
The full raw, unedited section of my book that I spontaneously decided to share with a listener
How to handle the feeling that you don't have a sense of purpose
What to do when your dreams feel too big for reality
How to get connected with my free webinar to help you write a bestselling book
The title of my NEW book—and a powerful passage you don't want to miss
If that sounds like a lot to cover, that's because it is. This episode was jam-packed with amazing content. My closing words were, "What a gorgeous episode. Whew! Thank you all. This was so beautiful."
weekly card reading
I was wondering if something about surrender would come up in the card reading this week, and in many ways, this is better.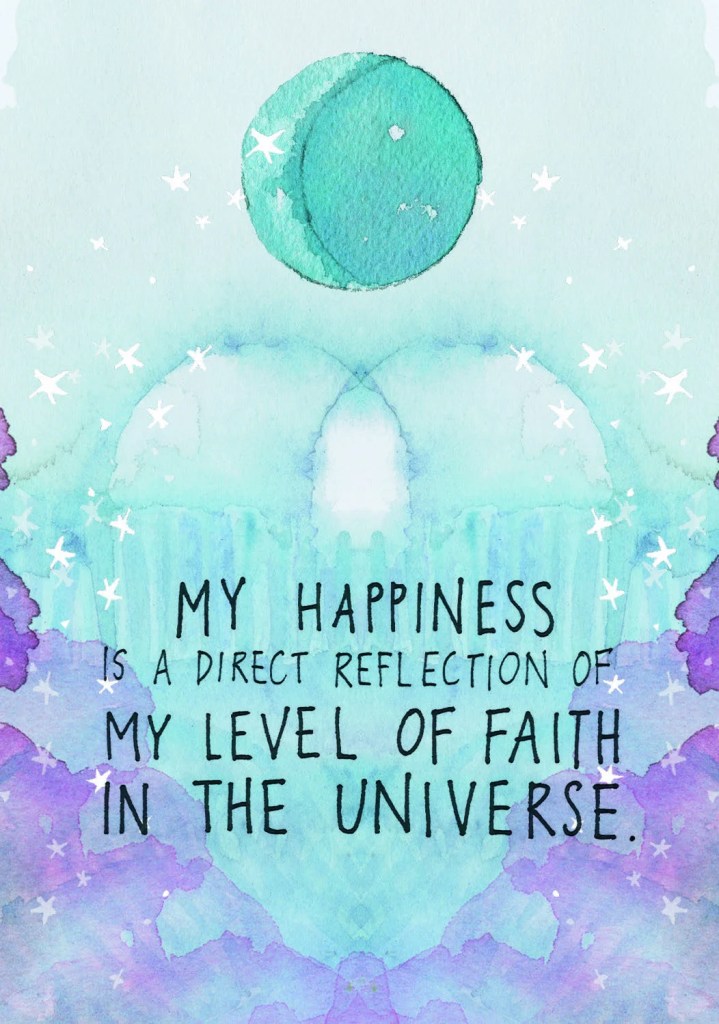 Okay, how good is this?!
I wrote this universal lesson in my book The Universe Has Your Back:
Our happiness, success and safety can be measured by our genuine capacity to tune in to the loving vibration of the Universe.
Faith in the Universe is everything. The moment you realign with love and stop relying on your own strength, clear direction will be presented. The presence of love will always cast out fear.
Being in union with the energy of the Universe is like an awesome dance where you trust your partner so much that you just surrender to the beat of the music. When you begin to dance with the energy of the Universe, your life flows naturally, incredible synchronicity presents itself, creative solutions abound and you experience freedom.
get more gabby
Want to learn my top 4 secrets to write a bestselling book? Watch my free webinar to learn how I went from ZERO writing experience to #1 NYT bestselling author, and how you can too!
Here's what I'll share during this 1-hour training:
• The only thing you need to prioritize to make your book a bestseller
• The biggest mistake most writers make, and how to avoid it
• The #1 reason you're blocking your bestselling book, and how to fix it
• My secret method for marketing your book so it's widely read
CLICK HERE to watch the free webinar now.
If you want to learn more about surrendering control to live the life you want, check out my book The Universe Has Your Back.
I can be your coach—anytime, anywhere!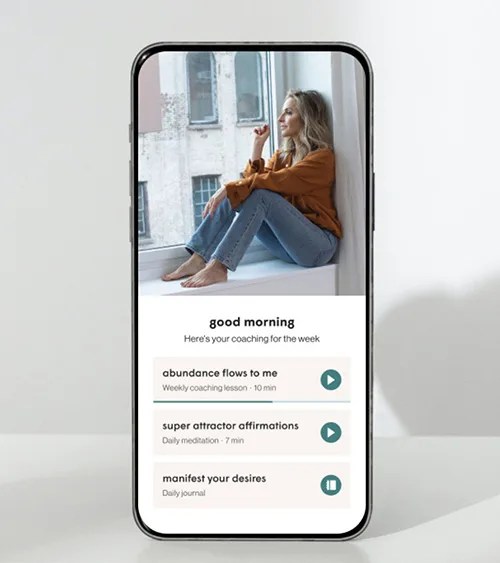 My NEW gabby coaching app makes personal growth easy to access. Get weekly lessons, guided meditations and proven manifesting methods to enhance every area of your life—on your own terms, at your own pace, all in one place. I'll be your coach to help you manifest your desires and live with an unshakeable sense of inner peace.
disclaimer
This podcast is intended to educate, inspire, and support you on your personal journey towards inner peace. I am not a psychologist or a medical doctor and do not offer any professional health or medical advice. If you are suffering from any psychological or medical conditions, please seek help from a qualified health professional.