On today's bonus episode of Dear Gabby, I'm hooking you up with something really special. It's my free 10-minute Cord-Cutting Meditation.
In this bonus episode , I'm sharing my most popular 10-minute guided meditation to clear negative energy in relationships. Ever feel like you're holding onto resentment in a relationship and you can't release the negative vibes? Or maybe you feel icky when you think about that person you had a rift with (even if it was years ago)? Try this meditation today to clear that energy and create more space for loving connection. If you listen to this meditation every day for the next 40 days, you will experience major shifts in all your relationships, particularly those that trigger you most. I can guarantee it!
cut the cord
An energetic cord is activated when we enter into relationships, contractual agreements and even brief encounters. Often these connections can hook into our energy field and negatively affect us. To clear these connections, that energetic cord must be cut.
Cord-cutting is a ceremonial ritual that deactivates the thread between you and another person. In this meditation, I will guide you to cut the cord with anyone you feel energetically entangled with.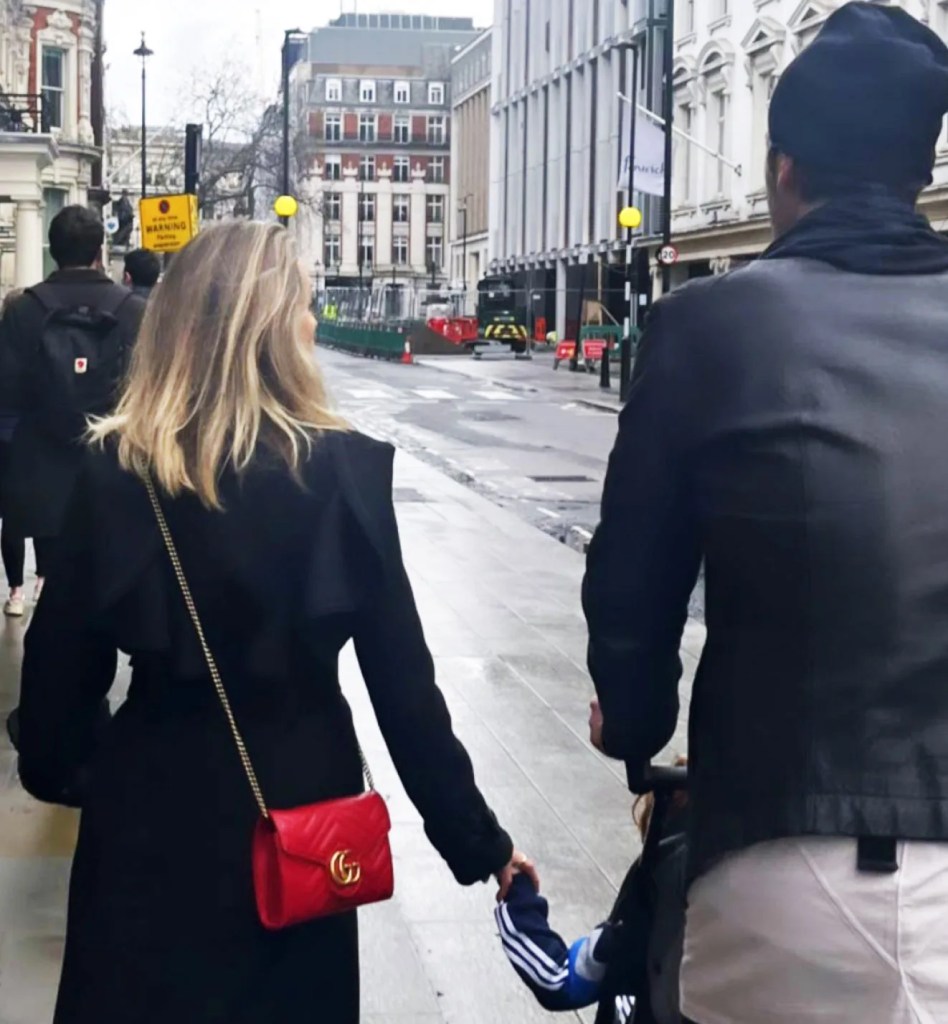 Keep in mind, this meditation isn't designed just to clear the energy of people who are no longer in your life or people you want to let go of. In fact, many of these energetic cords likely lead to people you care for deeply. By practicing this meditation, you're simply cutting the energy cord that transmits a negative vibration.
For the next 40 days, I want you to listen to this meditation every single morning. The track is only 10 minutes long. Just press play, close your eyes, breathe and listen.
After you listen to this meditation for 40 days, make a list of all the incredible shifts that have taken place for you. You'll feel much lighter and more connected to the Universe and all the positive relationships in your life.
10-minute guided meditation
If you want to read along as I guide you, check out the transcript of the meditation (below).
Begin by sitting comfortably cross-legged on the floor or on your chair with your back straight. Rolling your shoulders back, placing your palms upward, eyes closed.
Taking a deep, deep breath in, and release.
Take another deep breath in, hold it for a moment, and release.
With every inhale and every exhale become more centered, more relaxed. Breathing in, release. Breathing in and release.
We embark on this desire to change, this commitment to be new with a movement of energy, a shift in our attachments. We're attached to old ways of being, we're attached to old perceptions of ourselves. We're attached to old relationships.
These attachments become energy cords that hook into our physical being, our energy being. These energy cords block us from feeling free. They keep us feeling stuck and held back and depleted and we're ready to choose again.
We're ready to let them go, we're ready to release the perceptions of who we thought we were, the attachments to the people we thought we knew or needed in some way, and to step into a new way of being.
Think about the cords of attachment that you may have, cords of attachment to people, places, circumstances, situations, cords of attachment that you may have to an old perception of yourself that you would like to let go.
And see that cord, a black, thick cord, connecting you to that other person. And maybe in this case, that other person is you. The old version of you, the darker, sadder, fearful version of you.
See that cord attached now, and with your willingness and your desire and your commitment to be free, we ask for this cord to be cut.
We invite in the presence of the divine Archangel Michael, his height, his strength, his desire to heal, his love for you enters into this space now. You feel his presence around you and you see him standing over you with his huge sword, ready to cut the cord of attachment.
And we ask him now: Thank you for cutting this cord and releasing me to be free.
His sword cuts through the cord now, and you see the cord dropping to the ground, melting into the Earth, being transformed and transmuted and recycled; cuts through that cord and sets you free.
Feel the feeling of freedom set in. Feel a sense of becoming new, releasing yourself from attachments, releasing yourself from projections of who you thought you were and stepping into the being of who you are ready to show up as.
As you continue on this meditation, ask Archangel Michael to continue to cut these cords one by one, if you feel you have many attachments.
Envision the cord in front of you and ask Archangel Michael to step in and cut that cord. In your mind's eye, continue to envision his golden sword cutting that cord. Continue to envision his golden sword cutting through these attachments, these projections, and these ways of being that are holding you back. And clear your energy and your presence now, preparing yourself to step into the new being you're here to show up as.
Continue your meditation with long, deep breaths, and one by one let the cords be cut.
Take a deep breath in and release, gently coming back into your body, connecting to your presence, wiggling your fingers and your toes.
Feeling joyful, feeling released, feeling so good.
Taking that deep breath in and release.
Allowing yourself to rest easily, as you come slowly out of your meditation at your own pace.
Whenever you feel ready, gently open your eyes to the room.
I hope today's meditation serves you greatly. Listen to it daily for 40 days, and expect miracles.
get more gabby
I can be your coach—anytime, anywhere!
My NEW gabby coaching app makes personal growth easy to access. Get weekly lessons, guided meditations and proven manifesting methods to enhance every area of your life—on your own terms, at your own pace, all in one place.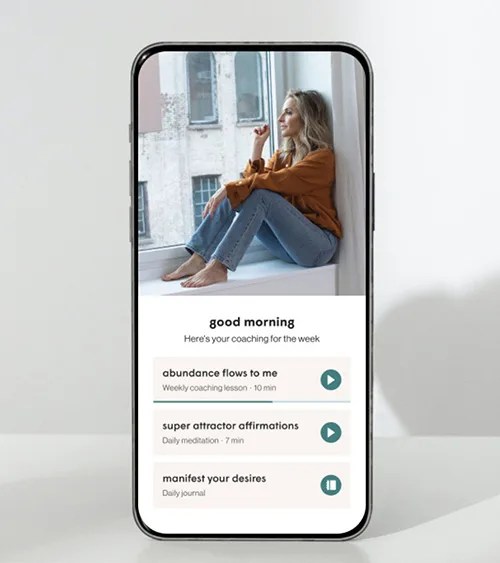 Transform your life in just 10 minutes a day with:
Weekly coaching with practical tools that will instantly improve your life
Quick access to 200+ meditations, affirmations, prompts, lessons and more
️️Quarterly challenges to release old patterns and jumpstart new habits
On-demand access to my best motivational talks
I'll be your coach to help you manifest your desires and live with an unshakeable sense of inner peace.
disclaimer
This podcast is intended to educate, inspire, and support you on your personal journey towards inner peace. I am not a psychologist or a medical doctor and do not offer any professional health or medical advice. If you are suffering from any psychological or medical conditions, please seek help from a qualified health professional.