the power of authenticity
In a recent interview, someone asked me whether I'm proud of who I've become—and I answered with zero hesitation:
I haven't become anything … I've let go of who I thought I should be.
Do you know how empowering it felt to say that and truly mean every word of it?
I'm finally at a place where I've released my ideas of who I should be and accepted that my authenticity is my superpower. That goes for every single one of us.
All the world wants from you is your authentic truth.

gabby
The more you get in tune with your authentic self, the more fun you'll have and the more connected you'll feel.
In this episode of Dear Gabby, I'm showing you how to be fearlessly authentic in 4 simple steps.
embrace the power of authenticity
Some of the most pivotal moments in my personal development journey were when I intentionally returned to the power of living in my authentic truth.
In a coaching session to prepare for what was (at the time) my biggest talk, I was working with acclaimed personal coach Cheryl Richardson and meticulously going over all the points I wanted to hit.
She stopped me in my tracks with a powerful reminder:
You know, Gabby, the key to being a transformational speaker is just to tell your honest story.
That sunk in so deeply. It was simple, but so profound. All I have to do is just tell my truth.
I now measure my success based on how authentic I am in any moment, whether I'm on stage or in a one-on-one conversation with someone.
This path to living in authenticity—practicing it every day—is one I cherish. In this episode of Dear Gabby, I'm sharing it with you.
4 steps to reconnect with the power of authenticity
Learning to live in your truth is a journey. It takes intention and effort. Here's a 4-step exercise to help you practice the power of authenticity.
Notice when you feel out of alignment.This could be in a conversation where you hear yourself say something that is not true to who you are. Or it could be that you don't quite act like yourself in certain settings—maybe it's at work or when you're on a date. For many people, it's how they present themselves on social media.
Learn to recognize how it feels to be disconnected from your truth. What's your energy like? Do you feel like you're being heard? Are you uncomfortable or fidgeting? Make a list, so you have an honest inventory of where you're losing your connection with the power of authenticity.
Next, think about where and when you feel safe enough to truly be yourself. Start building your authenticity in those safe spaces, whether it's when you're journaling or when you're with a specific person. Practice that presence. Really embrace what that feels like … and hold onto it.
Then, the next time you find yourself disconnecting from your authenticity, stop and take a breath. Bring yourself back to that presence you have been working on in your safe spaces. Build a conscious awareness that you can align with at any time, in any area of your life.
On Dear Gabby, I'll walk you through this process.
Pivotal moments in my journey when I connected with the power of authenticity
How to realign with your authentic self so you can fulfill your highest purpose
A new approach to measuring success
How to release the stress of other people's expectations and embrace the most powerful aspects of who you are
get more gabby
join me for the Manifesting Challenge and attract your greatest desires in 21 days—starts January 1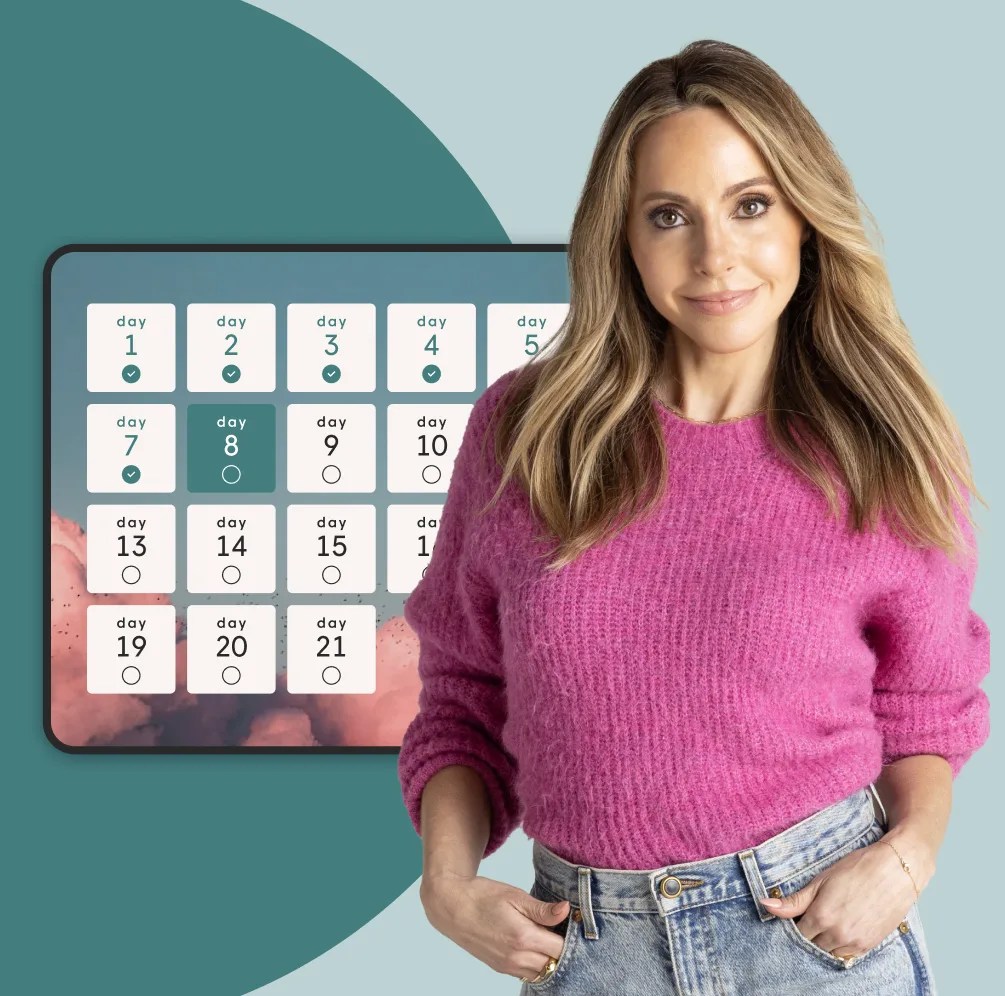 Here's what you'll get:
Manifesting practices to supercharge your energy and make you a MAGNET for your desires
Easy-to-follow lessons to learn how to master the Law of Attraction and co-create with the Universe in real time
High-frequency meditations to raise your vibration and open your heart to receive the gifts of the Universe
PLUS a Manifesting Ritual on Day 21 to close out the challenge
disclaimer
This podcast is intended to educate, inspire, and support you on your personal journey towards inner peace. I am not a psychologist or a medical doctor and do not offer any professional health or medical advice. If you are suffering from any psychological or medical conditions, please seek help from a qualified health professional.