I am so psyched to share an Internal Family Systems (IFS) meditation with you today.
But first, I want to tell you a bit about IFS, what it means to me … and what I believe it can do for you!
my ifs journey
In my decades-long journey of personal growth and spiritual awakening, I've picked up so many tools for my self-care kit. I'm passionate about sharing these tools with you.
I've practiced and written about yoga, meditation, bodywork, clinical therapy, 12-step programs, psychopharmacological treatment plans, spiritual retreats and more.
I've bravely peeled back the layers of my addictive habits, come face-to-face with the hidden feelings beneath them, and come back home to the truth of who I am.
I have deep gratitude for all the modalities and practices that helped me along the way. I proudly wrote about 9 of them in my book Happy Days, and this is my greatest spiritual work to date.
The tool that has been the most effective in helping me connect with my highest Self is IFS therapy.

gabby
Today, I want to share an IFS meditation that will give you a taste of this profound healing modality.
an ifs meditation for connecting to your higher self
You may have heard me talk about IFS before. It's no secret that I'm obsessed with this beautiful healing modality—and I'm on a mission to share it with you!
IFS has the capacity to create profound shifts in you, just as it has in me. Through IFS therapy, you can connect to your Self … with a capital S.
And when you do this, your whole life can change.
The Self is a wise, undamaged, loving part of you that acts like an internal parent. There are other parts that exist within us as well—our exiled parts and our protector parts are also integral to our internal families. (You can learn more about these parts here.)
In IFS, there are no bad parts. To be Self-led, we just need to help some of our more reactive parts relax.
This may sound heady at first! Don't worry about soaking this all up today. For now, I want to help you gently tap into this practice with a guided IFS meditation.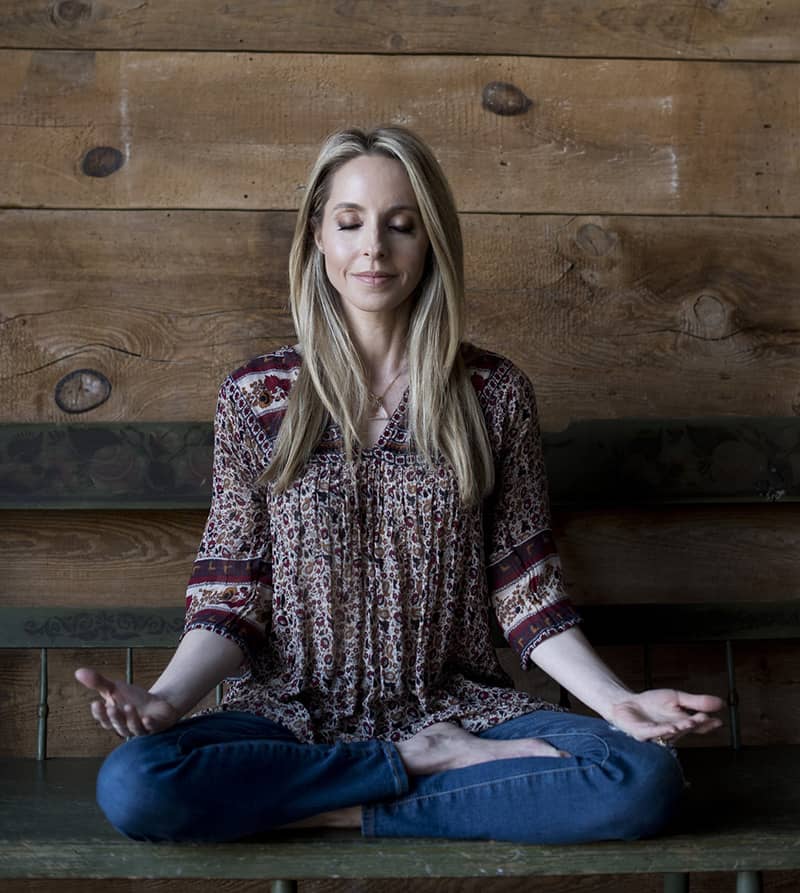 ifs meditation
The goal of the Meditation for Connecting to Your Higher Self is to help you get to know a protector part of yourself and help it become a little less extreme.
Without judgment, think about a part of yourself that you want to get to know a little better.
Is there a part that picks up a drink to avoid feeling shame or guilt?
Is there a part that works till you're completely burned out?
Get a clear picture of this protector part and silently thank it for working so hard to keep you safe. Then close your eyes, press play and allow the guided meditation to help you lovingly acknowledge your protector part.
I'm so proud of you for doing this big work today.
get more gabby
The following are helpful resources and books I mention in the episode.
I can be your coach—anytime, anywhere!
My NEW gabby coaching app makes personal growth easy to access. Get weekly lessons, guided meditations and proven manifesting methods to enhance every area of your life—on your own terms, at your own pace, all in one place.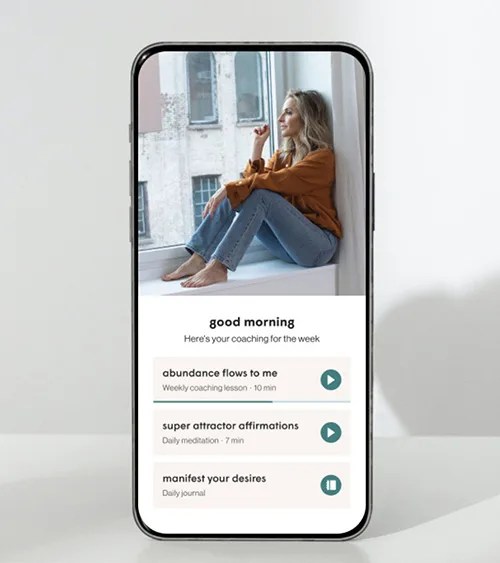 Transform your life in just 10 minutes a day with:
Weekly coaching with practical tools that will instantly improve your life
Quick access to 200+ meditations, affirmations, prompts, lessons and more
️️Quarterly challenges to release old patterns and jumpstart new habits
On-demand access to my best motivational talks
I'll be your coach to help you manifest your desires and live with an unshakeable sense of inner peace.
disclaimer
This podcast is intended to educate, inspire, and support you on your personal journey towards inner peace. I am not a psychologist or a medical doctor and do not offer any professional health or medical advice. If you are suffering from any psychological or medical conditions, please seek help from a qualified health professional.