Today's episode of the Dear Gabby podcast is a BIG one! The topic is radical honesty.
As a sober woman, truth is a high priority for me. Telling the truth is a huge commitment that I made 16 years ago when I got clean.
Cleaning up my behavior didn't just mean quitting drugs and alcohol…it also meant being a clean person.
When I got clean, I made the commitment to myself and others to be radically honest and not to hide. I also became curious: What is behind the need to hide?
That inquiry was a driving force behind the greatest healing journey of my life, which I write about in my latest book, Happy Days: The Guided Path from Trauma to Profound Freedom and Inner Peace.
My commitment to the truth shows up on every page of that book. Because before I could get happy, I had to get radically honest.
We're often afraid to tell the truth. But when we become honest, that's when we become free!

gabby
When we are honest and truthful, we feel a greater sense of safety in our relationships. Honesty opens the door to a deeper level of vulnerability, connection and trust.
When we bravely tell the truth, we claim our voice, our boundaries and our needs. And I want to show you how.
How to be radically honest with someone you're upset with, without making the other person feel judged or attacked
A simple prayer you can use to clean up your energy before a tough conversation (this prayer will instantly ground you in an energy of compassion)
Why telling the truth is a powerful form of self-care—and all the life-changing benefits you'll reap from being honest!
A spiritual method for repairing broken bonds in a relationship (this works miraculously)
These practices will shift your relationships with everyone in your life.
By being honest, you can step into the most authentic, powerful and SEXY version of yourself!
the body love challenge
Telling the truth offers profound relief in your mind and in your body. In my own healing journey, I've developed powerful methods to feel peaceful, safe and free in my body. And now I want to share those methods with you!
My Body Love Challenge offers 21 days of powerful exercises, meditations and guidance to help you develop a deeper spiritual relationship with your body. It starts July 1st and is exclusively available in my new Gabby coaching app (details below!). You don't want to miss this!
Inside the challenge, I'll lead you through:
21 transformative exercises to reframe your relationship with your body
Spiritual practices to cultivate a full-body sense of peace
Gentle techniques to help you appreciate ALL of who you are
Nourishing meditations to calm your nervous system
radical honesty & compassion
The tools I offer in the Miracle Membership and each of my challenges are designed to shift your life in miraculous ways. I hope that today's episode of the Dear Gabby podcast is life-changing for you, too!
Before you press play, read this prayer and take in the energy of its words:
Thank you, Universe, for speaking through me and helping me land in a place of compassion.
Then sit back, listen to this podcast, and get ready to tell the truth with ease!
get more gabby
The following are helpful resources and books I mention within the episode.
I can be your coach—anytime, anywhere!
My NEW gabby coaching membership makes personal growth easy to access. Get weekly lessons, guided meditations and proven manifesting methods to enhance every area of your life—all inside the exclusive member's app.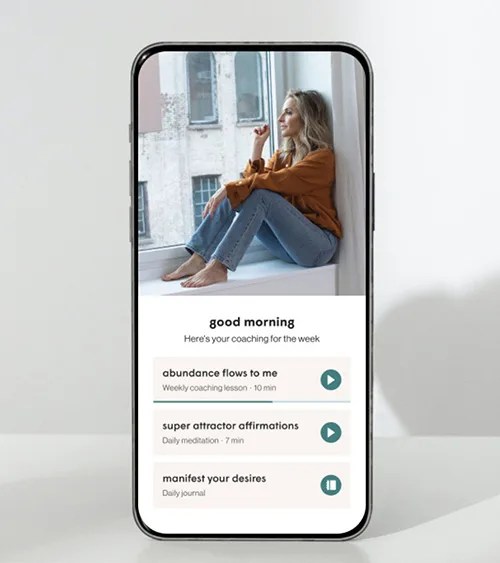 Transform your life in just 10 minutes a day with:
Weekly coaching with practical tools that will instantly improve your life
Quick access to 200+ meditations, affirmations, prompts, lessons and more
️️Quarterly challenges to release old patterns and jumpstart new habits
On-demand access to my best motivational talks
I'll be your coach to help you manifest your desires and live with an unshakeable sense of inner peace.
disclaimer
This podcast is intended to educate, inspire, and support you on your personal journey towards inner peace. I am not a psychologist or a medical doctor and do not offer any professional health or medical advice. If you are suffering from any psychological or medical conditions, please seek help from a qualified health professional.