Today is a big day: It's my birthday! That's right, I was born on 11/1 — my spirit guides have never been subtle with their signs. I'm 42 years old today, and one of my biggest wishes has already come true. Today, I can honestly say that I am living a life that's free of anxiety. Cue the confetti! (What the heck? It's my birthday!)
It took me 42 years to get here. And today I woke up free from anxiety…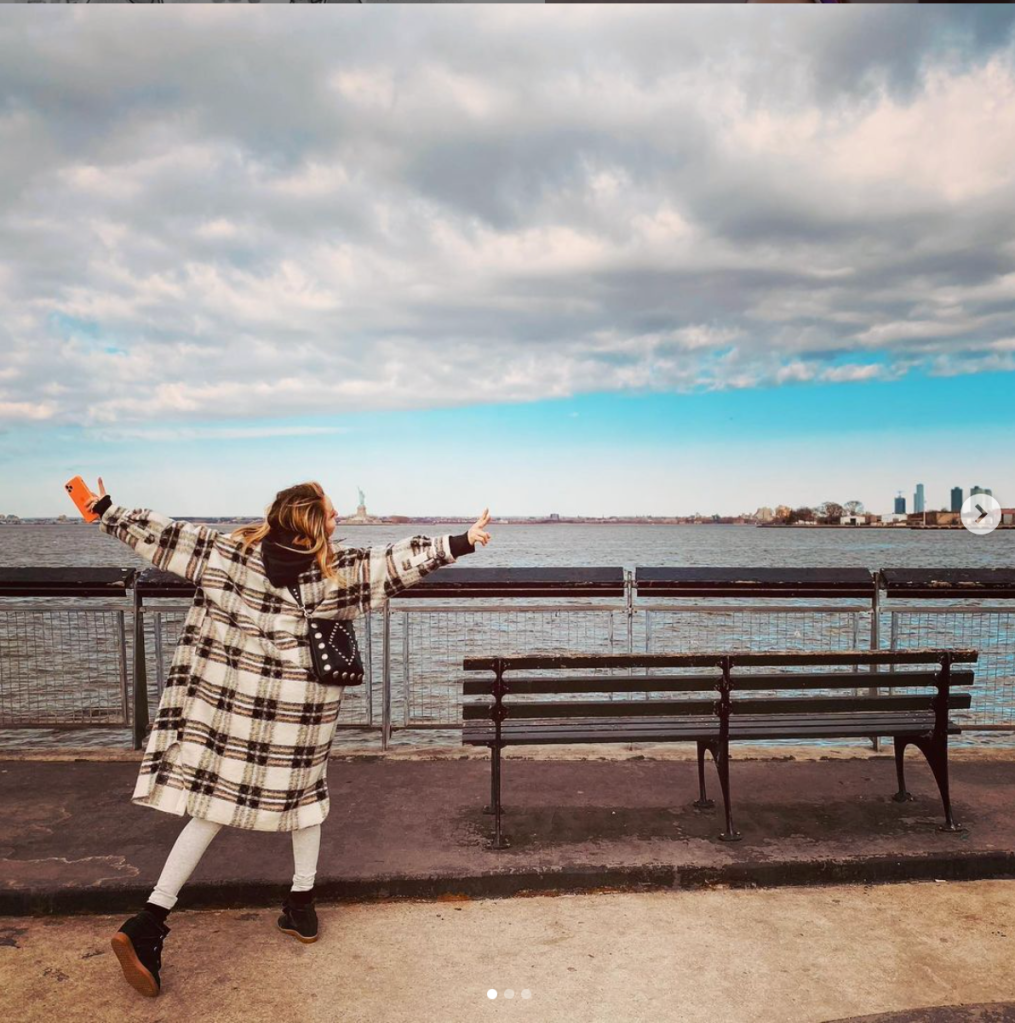 This wasn't always the case.
For many years, I lived with an undiagnosed anxiety disorder. I often felt like I was out of control, and I feared that part of myself. I had an anxious desire to control everything around me. Needless to say, trying to control things only made me more anxious.
You can see where this is going …
I was living in a loop of anxiety that I longed to escape
I desperately wanted to relax into life, and learn to go with the flow, but I didn't have a benchmark for how that would look!
I did, however, have an inkling of how that would feel… and that's all thanks to my friend Dr. Elisa Hallerman.
Elisa is super chill — and her energy is contagious. Whenever I was around Elisa, I felt at ease. Her calm, steady presence put me into a state of flow and trust… when I was with Elisa, I never worried about losing control.
Whenever I felt anxious I'd think about how I felt when I was around Elisa. This simple shift was a miracle.
a simple tool to change your life
That's when I developed a simple tool that would change my life forever.
I call it the Think It to Feel it Method, and I'll teach you exactly how to use it on today's episode of Dear Gabby. It's amazing what the mind can do. If you give yourself permission to dream, and to feel into your desires, you truly can alchemize a new reality.
I'm so excited to teach you this method.
How to believe that we can be in a different state — even if we can't see it yet
Why you MUST care for your inner child before you care for anyone else
The first step on the path to spiritual surrender (this is a BIG one)
The #1 thing that stops us from being present in the moment, and what to do instead
How to stop strangling your desire by trying to control the outcome
It's not easy to give up control and the anxiety that goes along with it. But my prayer is that by listening to this episode, you feel safe enough to take your hands off the wheel. I want to heighten your faith in the Universe, and to show you — in the most loving possible way — that your plans are B.S.
Yep, I said it:
The Universe has a plan that's far, far better than yours.

gabby
It's OK if you're still struggling to surrender. Trust is a muscle. The more you exercise it, the stronger it will get — and it might take some time to build up your strength.
But in this episode, I offer a simple exercise that you can use to feel your way back to safety anytime. You can even use it right now:
a breathing exercise to feel safe
Put your right hand on your heart, and your left hand on your belly. Affirm: I am safe. Say it out loud. Take a deep breath, and let it go. Take another deep breath and let it go. Affirm: In this moment, I am safe. Take a deep breath, and let it go.
For my birthday, I'm wishing big: I hope this episode leads you back to a feeling of safety. And I hope that feeling never leaves.
I promise you that there's a way out of anxiety… I promise you there's a path back to presence. You can learn how to live without anxiety.
Let's take the first step together.
get more gabby
The following are helpful resources and books I mention in the episode.
I can be your coach—anytime, anywhere!
My NEW gabby coaching app makes personal growth easy to access. Get weekly lessons, guided meditations and proven manifesting methods to enhance every area of your life—on your own terms, at your own pace, all in one place.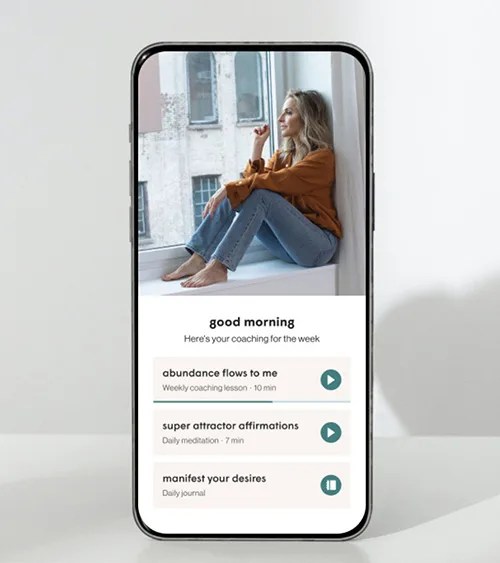 Transform your life in just 10 minutes a day with:
Weekly coaching with practical tools that will instantly improve your life
Quick access to 200+ meditations, affirmations, prompts, lessons and more
️️Quarterly challenges to release old patterns and jumpstart new habits
On-demand access to my best motivational talks
I'll be your coach to help you manifest your desires and live with an unshakeable sense of inner peace.
disclaimer
This podcast is intended to educate, inspire, and support you on your personal journey towards inner peace. I am not a psychologist or a medical doctor and do not offer any professional health or medical advice. If you are suffering from any psychological or medical conditions, please seek help from a qualified health professional.