When I was first getting sober, my addiction specialist worked with me a lot on what I gave myself permission to do. Back then, if I gave myself permission to drink, it quickly led to permission to do other drugs.
As soon as I stopped giving myself permission to drink, other healthy habits started falling into place. I was able to create a new routine that helped me live in harmony with myself (and experience a lot more joy as a result!).
This week's Dear Gabby episode is all about how you can use what you're a YES for to create new, healthy routines and set boundaries that will help you strengthen connection to yourself and to Spirit.
It's also about the food-based Cymbiotika supplements I take that have quickly become my secret weapon for steering clear of sickness and feeling truly empowered about my health.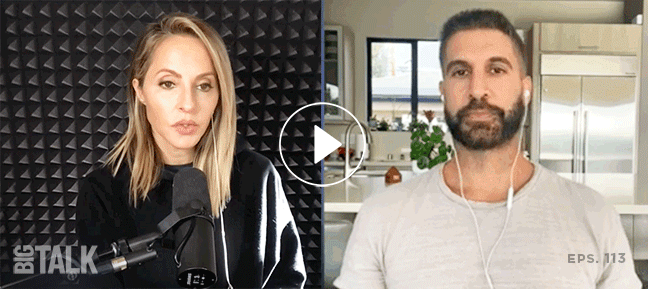 I sat down with Cymbiotika founder Chervin Jarfarieh to break down exactly why these supplements are so powerful, as well as how all of us can think about our health goals—and how doing so can actually help us manifest what we deeply desire.
Why facing your fear and the judgments that fear creates may be holding you back from reaching your health goals
How Cymbiotika supplements were created with reverence for the land and a commitment to regenerative farming
Exactly how and why Cymbiotika supplements work
About the Cymbiotika supplement that tastes better than dessert
Why establishing non-negotiables is key when crafting new, healthy habits
The gut health topics that need to be on your radar
Listen to this enlightening episode and get inspired to look at your health goals—both what's working and where you may have some room for improvement.
What are you giving yourself permission to do that isn't serving you? What are some of the ways your health and outlook on life might change if you stop giving yourself permission to do those things?
You don't need all the answers right now. But I promise you that simply asking these questions is one small step you can take toward living more in harmony with yourself—and strengthening your Super Attractor powers as a happy result.
get more gabby
Use code GABBY on cymbiotika.com for 15% off sitewide or create your custom bundle and get up to 45% off.
I can be your coach—anytime, anywhere!
My NEW gabby coaching app makes personal growth easy to access. Get weekly lessons, guided meditations and proven manifesting methods to enhance every area of your life—on your own terms, at your own pace, all in one place.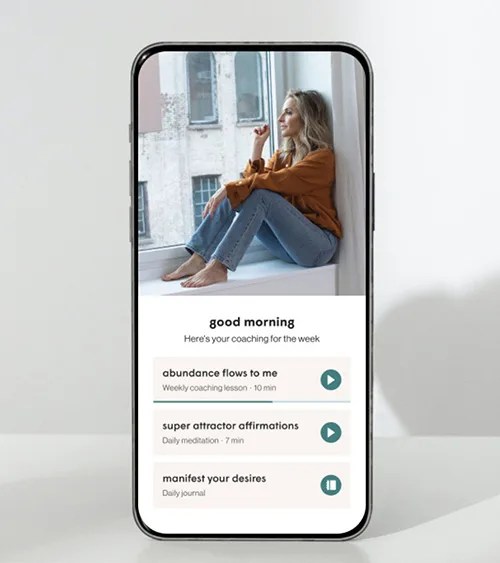 Transform your life in just 10 minutes a day with:
Weekly coaching with practical tools that will instantly improve your life
Quick access to 200+ meditations, affirmations, prompts, lessons and more
️️Quarterly challenges to release old patterns and jumpstart new habits
On-demand access to my best motivational talks
I'll be your coach to help you manifest your desires and live with an unshakeable sense of inner peace.
disclaimer
This podcast is intended to educate, inspire, and support you on your personal journey towards inner peace. I am not a psychologist or a medical doctor and do not offer any professional health or medical advice. If you are suffering from any psychological or medical conditions, please seek help from a qualified health professional.