In 2020 I sat in meditation and asked the Universe, "How may I serve?"
After months of staying home under lockdown, I was longing to connect with others and serve the world.
Right away, I heard my intuition speak loud and clear. "Talk show!" it said.
Super inspired, I jumped out of my meditation, wrote a pitch and sent it to my agent.
Within a week, we were pitching my show to Netflix, HBO and Amazon.
While there was some interest, it was a tough time to be pitching a show. All the networks were a no.
For a moment, I started to feel defeated. I dropped into meditation again, and brought my big question to my inner guides: "How may I serve?"
Once again, my intuition spoke up—clear as a bell. "I don't need to wait to be picked," it said. "I'm going to do it myself!"
going live!
That day, I Slacked my team: "I'm going live on Instagram!" And for 52 weeks, I did just that.
Every Wednesday at noon, I'd hop on Instagram Live and coach spirit-seekers from all over the world.
My scrappy show took on a life of its own. I loved every single second of it. Serving you served my soul deeply.
wild synchronicities
Wild synchronicities started to happen about a year later. I began getting calls out of nowhere from podcast networks and podcast agents.
The rest is history …
My willingness to say YES to my dreams led to this: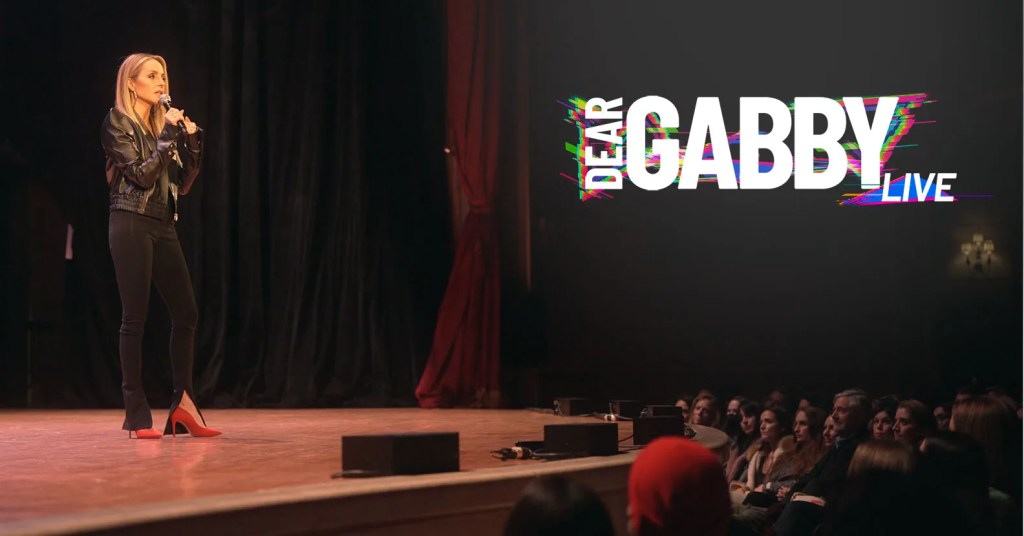 Yup, my talk show came into form.
The Universe is always picking up what you're putting out. Listen to the first ever Dear Gabby Live to learn how you can allow the Universe to catch up with your dreams.
By pressing play, you're claiming your desires. You're sending a message to the Universe that you're ready to manifest your dreams.
how may i serve?
When you listen to Dear Gabby, please remember that you're a part of a community that is serving the world. Every time you listen to the show, you crack open your ability to serve, lead and love.
You say yes to connection and compassion.
And you hold space for your fellow listeners to do the same.
the power of yes
There is tremendous power in saying yes.
When you say yes, you're sending a message to the Universe:
I'm not waiting to be picked. I choose my desires. And I send a message to the Universe that I am a YES!
Use the statement above as your mantra. Say it as a prayer. Repeat it as often as you need it.
Then press play, and let me help you become a YES for everything you desire.
The choose-again method for keeping your energy high-vibe, even in funky times
How to amp up your attracting power by living as if
How to find "driftwood" and KNOW that your dreams are on the way
How to be of service to others in a way that is natural and joyful to you
How to surrender your desires to the care of the Universe … and receive divine guidance and support
you are the light
Nearly 110 episodes into Dear Gabby, I am so proud of the community we've built. We're more than 12 million listeners strong! We have changed lives and served souls.
The energy at Dear Gabby Live was electric. There was a palpable sense of love, light and hope in the room. You'll feel it as soon as you press play.
My mission in this lifetime is to wake people up to the light so we can dissipate the shadows that darken our hearts.
By listening to Dear Gabby today, you are spreading the light. From the bottom of my heart, thank you for being a part of this community.
get more gabby
The following are helpful resources and books I mention in the episode.
I can be your coach—anytime, anywhere!
My NEW gabby coaching app makes personal growth easy to access. Get weekly lessons, guided meditations and proven manifesting methods to enhance every area of your life—on your own terms, at your own pace, all in one place.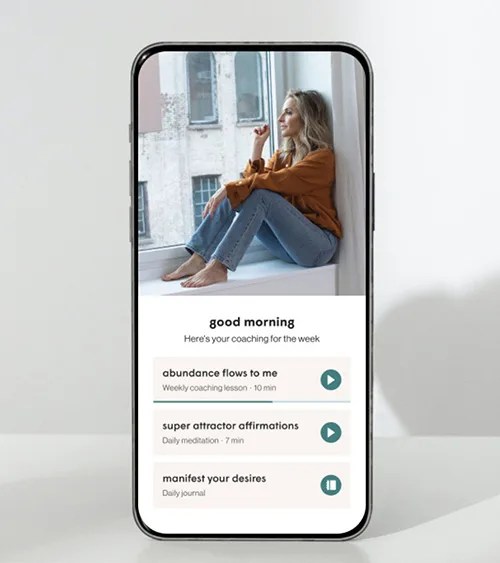 Transform your life in just 10 minutes a day with:
Weekly coaching with practical tools that will instantly improve your life
Quick access to 200+ meditations, affirmations, prompts, lessons and more
️️Quarterly challenges to release old patterns and jumpstart new habits
On-demand access to my best motivational talks
I'll be your coach to help you manifest your desires and live with an unshakeable sense of inner peace.
disclaimer
This podcast is intended to educate, inspire, and support you on your personal journey towards inner peace. I am not a psychologist or a medical doctor and do not offer any professional health or medical advice. If you are suffering from any psychological or medical conditions, please seek help from a qualified health professional.