When I was preparing to launch Super Attractor I was looking at my calendar, going over all my upcoming events and interviews and deadlines and travel plans.
My heart started pounding and my mind was racing. I thought, "How am I going to get all of this done before the book comes out in TWO WEEKS?" I could feel myself getting more and more anxious about everything I had to do. I was starting to spiral.
So here's what I did: Before I fully freaked out, I turned to Super Attractor for help. I knew I had to practice the Choose Again Method, which is the very first method I teach in the book.
the choose again method
This practice helped me so much that I decided to share it with you here. Anytime you're feeling anxious, uncomfortable, scared, stressed, angry, disappointed or frustrated … use this method!!
the choose again method stops the spiral of negative thoughts
When you practice the Choose Again Method, you'll slow down your mental momentum and begin shifting toward more positive and empowering thoughts. Bit by bit, thought by thought, you'll feel better and elevate your energy!
Here are the 3 steps of the Choose Again Method:
Step 1
notice the thought
Anytime you're stuck in negativity or fear, take a step back by consciously noticing that your thoughts and energy are out of alignment with joy.
Ask yourself, "How do I feel right now?" You can write down your answer in your journal.
In my case, my answer was, "I'm so busy and my calendar is crazy. I'm nervous and anxious."
Step 2
forgive the thought
Forgive yourself for being misaligned and celebrate your desire to shift. Thank your negative feelings and thoughts for showing you what you don't want and revealing what you do.
Say this prayer:
Thank you for revealing to me what I don't want so that I can clarify what I do want.
You can also write this prayer in your journal next to your negative thoughts.
Answer this question in your journal: "What is the best-feeling thought I can find right now?" Then ask the Universe to guide you toward that thought.
In your journal, write down this prayer or say it to yourself:
Thank you, Universe, for guiding my thoughts towards good-feeling emotions
In my case, I started to remind myself that this busyness is an opportunity to get the book into the hands of many people who need it. My calendar is a reflection of my commitment to you, my reader. It's also a reflection of my commitment to share these methods in a big way.
continue to practice the choose again method all day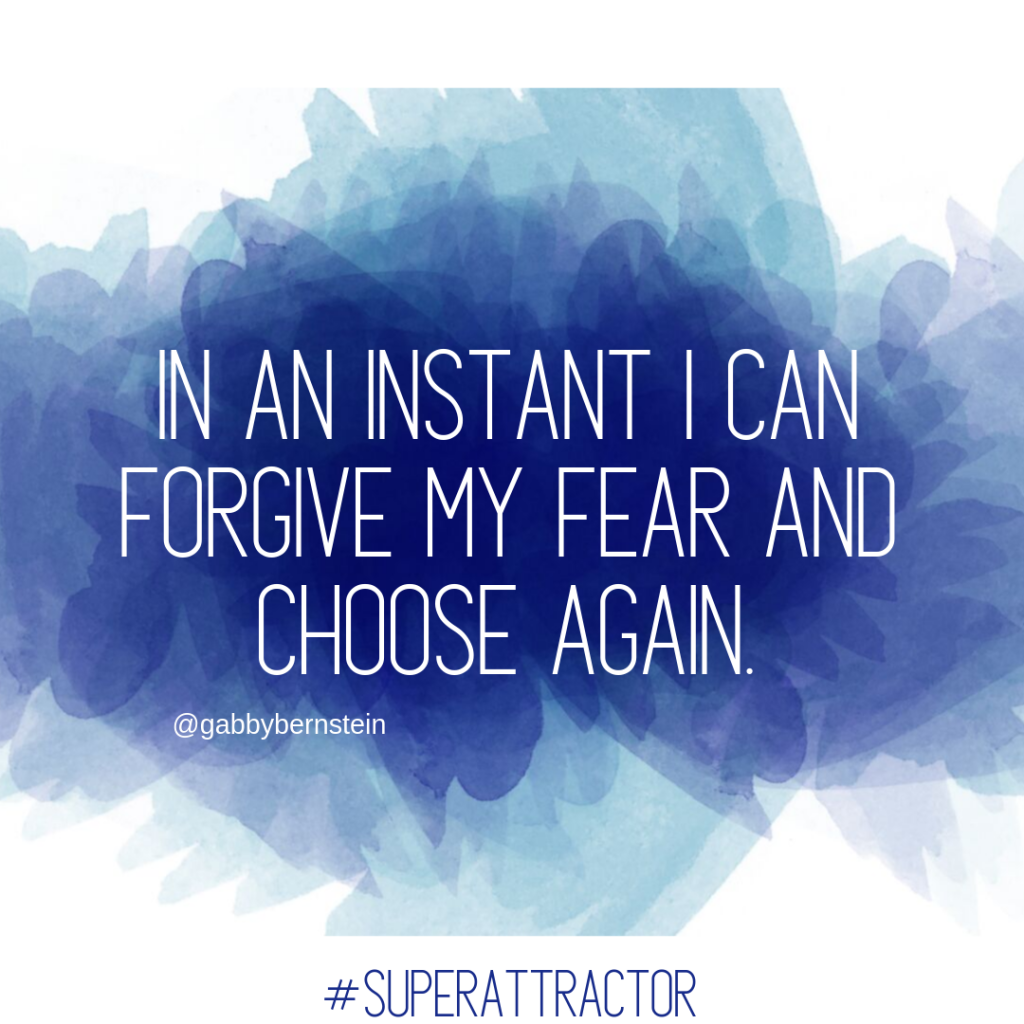 Immediately after practicing this method I felt relief. But I didn't stop there — I continued to choose again throughout the day.
Our fear often speaks louder than our intuition, so we need to lean on our practices regularly. Turn to this method as often as you need it.
In Super Attractor I go more in-depth with this method, offering more guidance and examples on how to choose again regularly so it becomes second nature.
One thing I want to stress is that if you're feeling really upset when you start practicing this method, you don't have to immediately catapult into happiness. You can reach for one better-feeling thought at a time, lifting yourself bit by bit into a more positive, empowered and joyful place.
And be sure to check out my article on how to reframe your thoughts.
I can be your coach—anytime, anywhere!
My NEW gabby coaching app makes personal growth easy to access. Get weekly lessons, guided meditations and proven manifesting methods to enhance every area of your life—on your own terms, at your own pace, all in one place.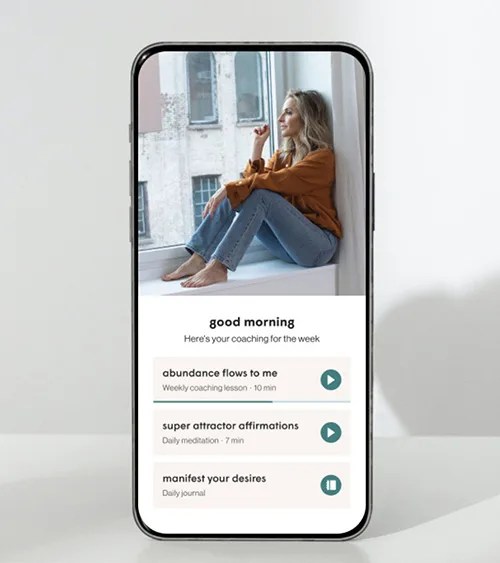 Transform your life in just 10 minutes a day with:
Weekly coaching with practical tools that will instantly improve your life
Quick access to 200+ meditations, affirmations, prompts, lessons and more
️️Quarterly challenges to release old patterns and jumpstart new habits
On-demand access to my best motivational talks
I'll be your coach to help you manifest your desires and live with an unshakeable sense of inner peace.