Every Friday I work out with a group of fabulous mom friends.
Every time we get together, I'm constantly quoting Dr. Becky, a.k.a. the "millennial parenting whisperer" and author of the #1 New York Times bestseller Good Inside.
And I never forget to brag about the fact that I have Dr. Becky on speed dial!
As a mom to a 4-year-old, I am inspired every day to show up for both my child and myself with presence, joy and surrender. I am committed to a parenting path that honors and respects my son's feelings and emotions above all else. That's why I wholeheartedly subscribe to everything Dr. Becky has to say.
dr. becky's approach
On today's episode of Dear Gabby you'll hear a conversation we had in front of a live audience on the day her book launched. I have a serious girl crush on this woman and I'm so psyched to share her wisdom with you!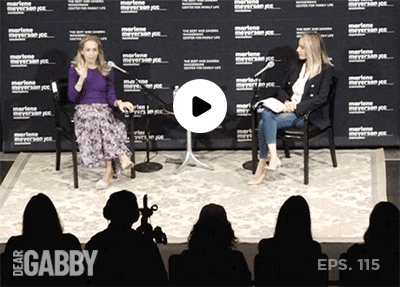 Dr. Becky's approach won't just help all you parents out there. It can help all of us who are looking to deepen any of our relationships—with our partners, parents, siblings, friends, co-workers … literally everyone in our lives!
The principles of Dr. Becky's approach, which she outlines in her mega bestseller, Good Inside, can help all of us be more calm, connected and compassionate in all our relationships.
How Dr. Becky's Good Inside approach is as much about self-development as it is about child development.
Why parenting will shine a light on your own stored memories that are calling for your attention
How shame makes us biologically unable to change—and ways to start being a "shame detector"
The ways that thinking about your child (and yourself!) as inherently good inside will help you feel more joy
Exactly what you need to set up better systems—for yourself and for your kids—that inherently lead to better boundaries
Why being a "perfect parent" won't actually benefit your kids
This episode will inspire you to see what Dr. Becky calls "the good inside"—both in your kids and in yourself. It will set you up for amazing spiritual growth and a deep trust that you've got this—whether you've got Dr. Becky on speed dial or not.
May this insight from Dr. Becky highlight for you all the good inside yourself, your kids and everyone you love.
get more gabby
I can be your coach—anytime, anywhere!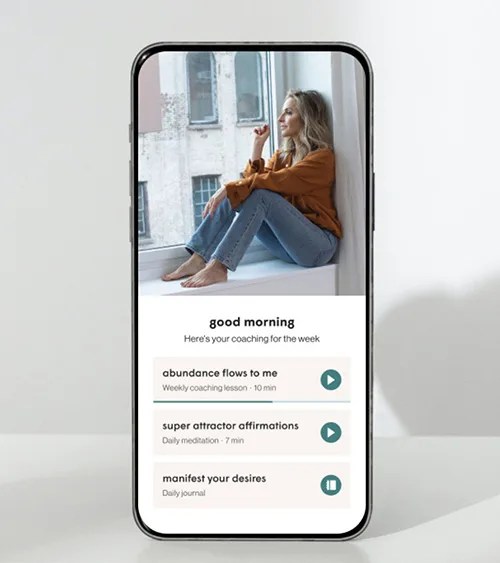 My NEW gabby coaching app makes personal growth easy to access. Get weekly lessons, guided meditations and proven manifesting methods to enhance every area of your life—on your own terms, at your own pace, all in one place. I'll be your coach to help you manifest your desires and live with an unshakeable sense of inner peace. 
disclaimer
This podcast is intended to educate, inspire, and support you on your personal journey towards inner peace. I am not a psychologist or a medical doctor and do not offer any professional health or medical advice. If you are suffering from any psychological or medical conditions, please seek help from a qualified health professional.