The idea for this podcast came to me like a flash, five minutes before we started to record. I know it's something a lot of people need. This Dear Gabby is about how to ask for what you need … without being an a**hole!
I imagine you might be thinking, "Hell yeah, Gabby! I need that."
The thing is, no matter how confident or spiritually evolved we are, it can be hard to ask for what we want!
Sometimes we're afraid of pissing someone off, so we override our own needs and ask too nicely.
Sometimes we're too aggressive, throw an adult tantrum, and come off like an a**hole.
If you can relate to either of the above, this episode will serve you tremendously. I'll teach you how to ask for what you need in simple steps.
When you follow these steps to ask for what you need, you empower people to show up for you. This is quite different from bulldozing over them with a list of demands.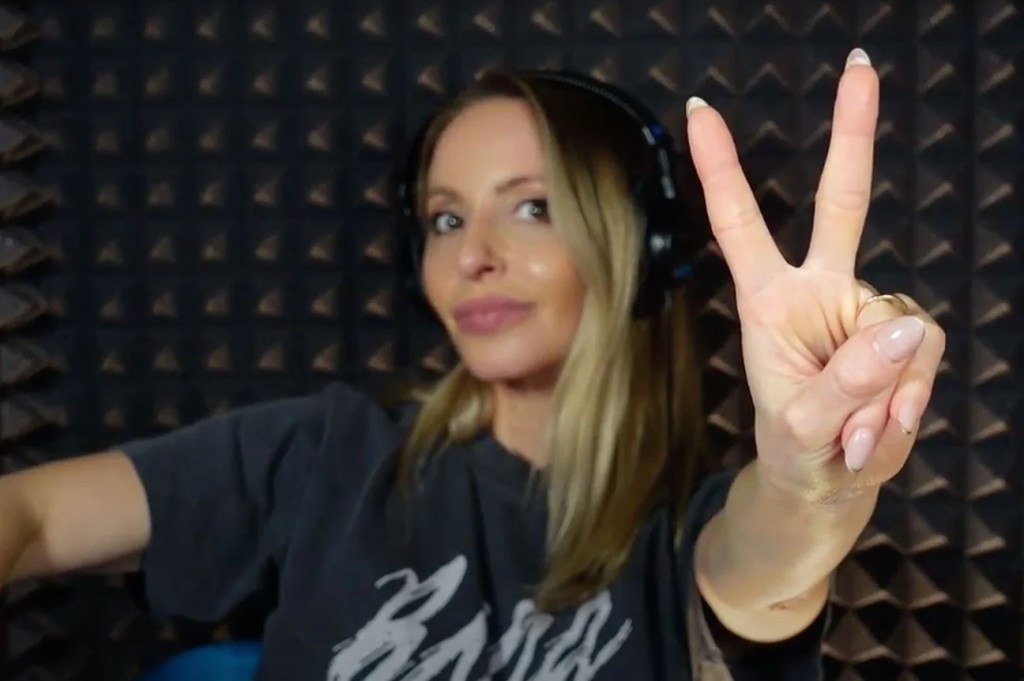 how to ask for what you need
Here's an overview of the steps I share in today's Dear Gabby:
Step 1
get crystal clear about what you want
If you want your needs to be met, you cannot be wishy-washy with your request. If you beat around the bush, the other person is left with an open-ended request.
Step 2
ask for what you need
Your attitude is important in this step. When you ask for what you need, you can't sugarcoat your request—but you don't have to be overly aggressive about it, either. If you want your needs to be met, the key is to ask for what you want in a neutral way.
Step 3
hold people accountable
You won't have your needs met all the time; that's just a fact of life. In relationships, you must be grounded in what you are willing to accept … and what you're not. When you ask for what you need with clarity, grace and conviction, you can hold people accountable for supporting you. And if they aren't able to offer that support, it's time for the next step.
Step 4
change your relationships
If someone is not showing up for you in a way that meets your needs, it may be time to change your relationship with that person. You don't have to judge the person or cut them out of your life entirely. But if they're not meeting your reasonable and clearly stated needs, commit to changing your relationship with that person in whatever way it needs to be changed.
clarify your needs
In this Dear Gabby, a guest vulnerably shared that she doesn't even know what she needs—let alone how to ask for it. I know that many Dear Gabby listeners can relate to this. I want to share with you what I taught this woman, because I have a feeling we could all benefit from this practice.
When you feel uncomfortable or shy about asking for what you need, don't judge yourself. In fact, you can use your discomfort as an opportunity to soothe any parts of you that still need to heal.
When you learn how to ask for what you need, you can powerfully advocate for any child parts of you that didn't get their needs met. Let me explain …
an exercise in asking
Many of us didn't have our needs met as children. Therefore, even as adults we carry discomfort around asking for what we want, or even recognizing what we want in the first place!
Here's what to do if you feel uncertain about what you want, and how to ask for it.
1: Begin by checking in with your body. Place your hand on your heart and notice any feelings and thoughts that come up when you imagine asking for what you want. Tune in to the sensations and emotions that your body is using to communicate with you. Don't try to push them away—just listen to them. You may wish to journal or meditate during this practice, to help you tune in to yourself more fully. This will help you connect with your inner child.
2: Once you've tuned in to your inner child, get curious about what it needs. Using an internal dialogue, interview that part of yourself. Ask it questions such as, What do you feel? How long have you been denying your needs? What do I know about you? Finally, ask, What do you need?
3: Commit to showing up for this child part of yourself, in the same way you would show up for any innocent child who needs your help. Tap into your qualities of calmness, compassion and connectedness and bring those qualities to caring for your inner child.
Through internal dialogue and your spiritual practice, you can begin to show up for your needs. This will put you in a powerful position to ask for what you want in the outside world—and receive it.
I hope today's episode of Dear Gabby serves you greatly.
get more gabby
Today's Dear Gabby will help you ask for what you want; now, let me help you receive it! My 2023 Manifesting Challenge kicks off on January 1. Inside the challenge, I will be your manifesting coach for the first 21 days of the new year. I'll teach you my proven methods to supercharge your attracting power, raise your vibration and manifest a life beyond your wildest dreams.
If you want to learn more about communicating with your inner child, check out my book Happy Days. Chapter 9 in particular, "Reparenting Yourself," offers techniques for soothing your wounded childhood parts.
I can be your coach—anytime, anywhere!
My NEW gabby coaching app makes personal growth easy to access. Get weekly lessons, guided meditations and proven manifesting methods to enhance every area of your life—on your own terms, at your own pace, all in one place.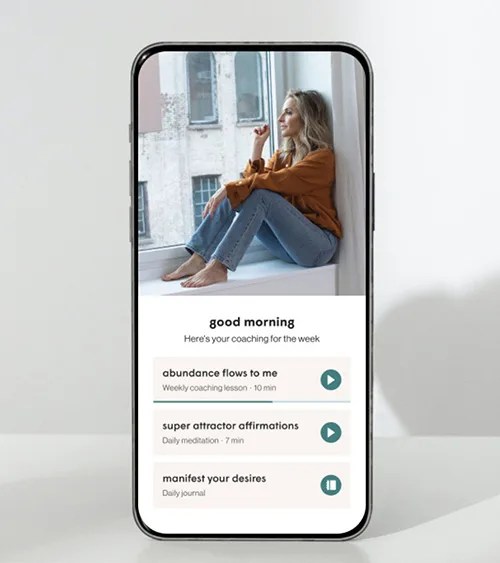 Transform your life in just 10 minutes a day with:
Weekly coaching with practical tools that will instantly improve your life
Quick access to 200+ meditations, affirmations, prompts, lessons and more
️️Quarterly challenges to release old patterns and jumpstart new habits
On-demand access to my best motivational talks
I'll be your coach to help you manifest your desires and live with an unshakeable sense of inner peace.
disclaimer
This podcast is intended to educate, inspire, and support you on your personal journey towards inner peace. I am not a psychologist or a medical doctor and do not offer any professional health or medical advice. If you are suffering from any psychological or medical conditions, please seek help from a qualified health professional.