the gift of grief: how loss and healing can help you grow
When you lose someone or something you love, it feels like the world as you knew it has ended—because it has. And while things may never be the same, by viewing grief as a teacher and taking care of ourselves during the healing process, we can gain a deeper understanding of how we are truly meant to live our lives.
One of my closest friends, Kris Carr, is an incredible example of how you can transform grief into something that heals not only yourself, but others, too. From being a cancer thriver to writing her new book, I'm Not a Mourning Person, after losing her father, Kris shows us the way.
If you're struggling with grief right now, know that healing is possible and that you're not alone.
grief can be a teacher
It has been said that the pain of grief is the price we pay for love. It is a true and beautiful sentiment, but that doesn't mean that experiencing grief is not scary and isolating.
But what if we reframed grief as a teacher? In other words, what if we saw our pain as an opportunity to learn something about ourselves and the world around us? When we approach grief from this perspective, we open ourselves up to new insights. You may discover strengths you never knew you had, You might gain a deeper appreciation for the supportive, comforting people in your life. You could very well develop a greater capacity for empathy for those who will suffer similar pain, thereby becoming a guide.
healing grief with self-care
Healing looks different for everyone. But one thing that's essential for anyone who is confronting deep loss is self-care. Here are just a few methods to try.
tapping
The Emotional Freedom Technique (EFT) is one of the most-used tools in my self-care toolkit. It works for anxiety, negative thought patterns and many kinds of other emotional distress. Learn how to tap here.
spending time in nature
Natural settings provide a quieter space where you can better process emotions. They also offer a sense of connection to something greater than yourself … the interconnectedness of all things.
grounding bodywork
Grief can make you feel disconnected from the present moment or your surroundings. Safe touch through bodywork can help you reconnect with your body and stimulate the release of endorphins, the body's natural painkillers and mood elevators.
Again, it is understandably tempting to withdraw when you're stricken with grief. But taking care of your physical, emotional and spiritual needs is critical for transmuting a painful experience into something you can bear to carry—and maybe even grow from.
You also need to practice self-compassion—treat yourself with kindness and understanding, rather than judging yourself for feeling sad or struggling to move on "quickly enough."
in this episode I'll share:
Loss is the roughest part of life, but it can also be a powerful catalyst for healing and self-growth.
weekly card reading
The moment I realign with love, clear direction is presented to me.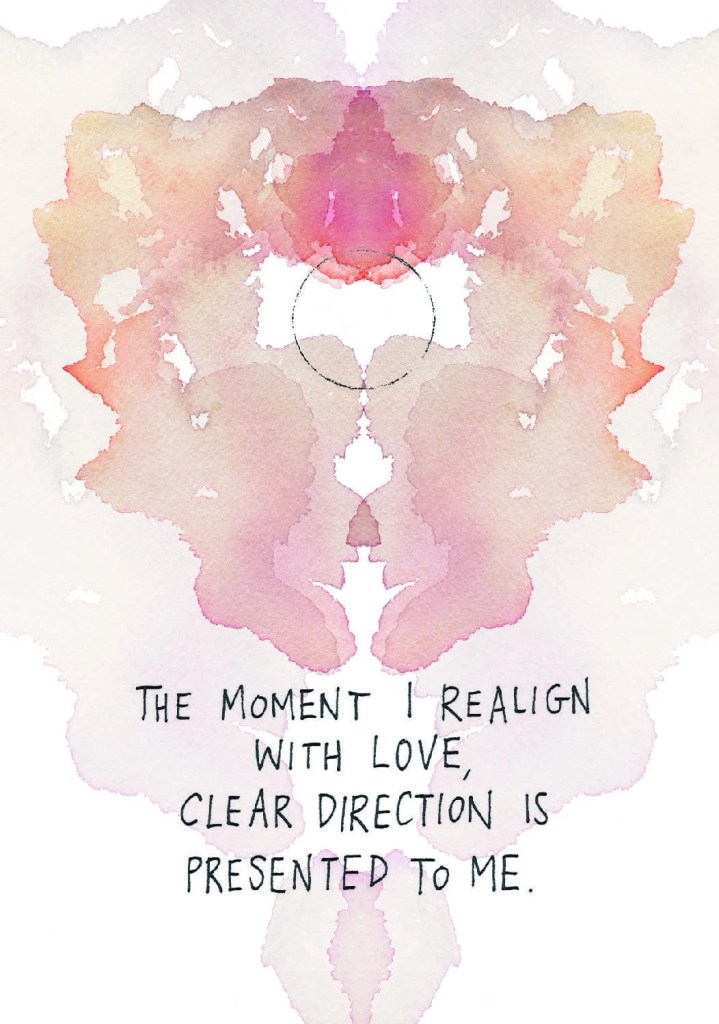 Fear is the energy of stagnation—it holds us in place because we're too scared to move forward, afraid of failure or unsure of what awaits us in the future. Love energy is the opposite—it has movement and momentum and propels us to see more clearly what steps we're meant to take … and allows us to take them with faith. This week, whatever situations you find yourself in, use your power to choose love.
get more gabby
disclaimer
This podcast is intended to educate, inspire, and support you on your personal journey towards inner peace. I am not a psychologist or a medical doctor and do not offer any professional health or medical advice. If you are suffering from any psychological or medical conditions, please seek help from a qualified health professional.