why creating boundaries improves your relationships
No doubt you've heard the phrase "setting boundaries," but you might not know exactly what that means. It's not about drawing physical lines in the sand to separate you from others; these boundaries are energetic (or emotional) lines. And often, their purpose is to preserve the relationships you have.
Personal boundaries help create clear guidelines for how we'd like to be treated, and they let others know what is and isn't acceptable.
relationships actually work better when we know what the boundaries are
But if you're a "yes" person who worries about letting others down, creating boundaries can be challenging. And the need to be there for everyone, all the time, likely goes way back.
how we learn to put ourselves last
From childhood, many of us are taught to ignore our own needs and desires to make other people around us feel comfortable. No wonder it can feel awkward, even wrong, to set boundaries as adults!
The truth is, creating boundaries is a healthy display of self-respect—and in most cases, you'll gain respect for putting them in place … even from the person you're drawing the line with.
My first caller, Gail, left a mind-controlling religion a few years ago. This affected her family cohesion and created conflict—and now she feels like an outsider.
She shared that her daughter-in-law is organizing a family dinner and she feels like she must attend, even though she knows being there will make her uncomfortable now that she and her family have such vastly different belief systems.
Gail wants to be liked—nothing wrong with that. But I explained that there comes a point when the desire to please is too self-sacrificing and potentially harmful.
That's when creating boundaries becomes non-negotiable.
Drawing the line with people who don't make you feel supported is in the service of both you and them. How so? When you override your needs, your emotional health takes a hit and everybody will feel that. In other words, what's best for your inner system is also what's best for everyone around you.
That said, I know it's not easy to do. So I want to offer this advice.
4 ways to set healthy boundaries
Step 1
make a list of non-negotiables
Non-negotiables are deeply held beliefs that are so important to you that you refuse to compromise them. You can only set boundaries when you get clear on what you want—without self-judgment or influence from others. Put aside some time to write a list of your uncompromising values, then decide what's non-negotiable about each of them.
Step 2
put your needs first
I'm going to say something you need to hear: You are important and you deserve to be treated well. Period. Creating boundaries doesn't make you selfish. It is actually a courageous act of love and self-awareness.
Step 3
hold your boundary with love
The best time to discuss boundaries in a relationship is when you and the other person feel relaxed and can focus on the conversation. Remember, this chat is intended to build a bridge, not burn one down.
Be clear, honest and compassionate, but speak your truth. Another option: If you're fairly certain the other person won't hear or respect your need to set some limits, you can simply not have the discussion and draw the boundaries anyway. I'm all for radical self-care.
Step 4
find your community
Creating boundaries can often enhance or save a relationship. However, sometimes distance is inevitable.
My second caller, Ashley, was in an abusive long-term situation. She found the courage to leave that relationship, set boundaries, get therapy and cultivate an entirely new mindset.
Ashley is such a profound speaker, and a wonderful example of how liberating boundaries can be. She manifested getting onto the show today, and then brilliantly Dear Gabby'ed her fellow caller, Gail, with powerful guidance.
I'm living for this kind of serendipitous caller connection! I know you'll be equally inspired when you listen to this episode.
in this episode I'll share …
Why creating healthy boundaries will build self-esteem
The reasons many of us lack boundaries
How to take actionable steps to honor your needs
When a boundary becomes a non-negotiable
weekly card reading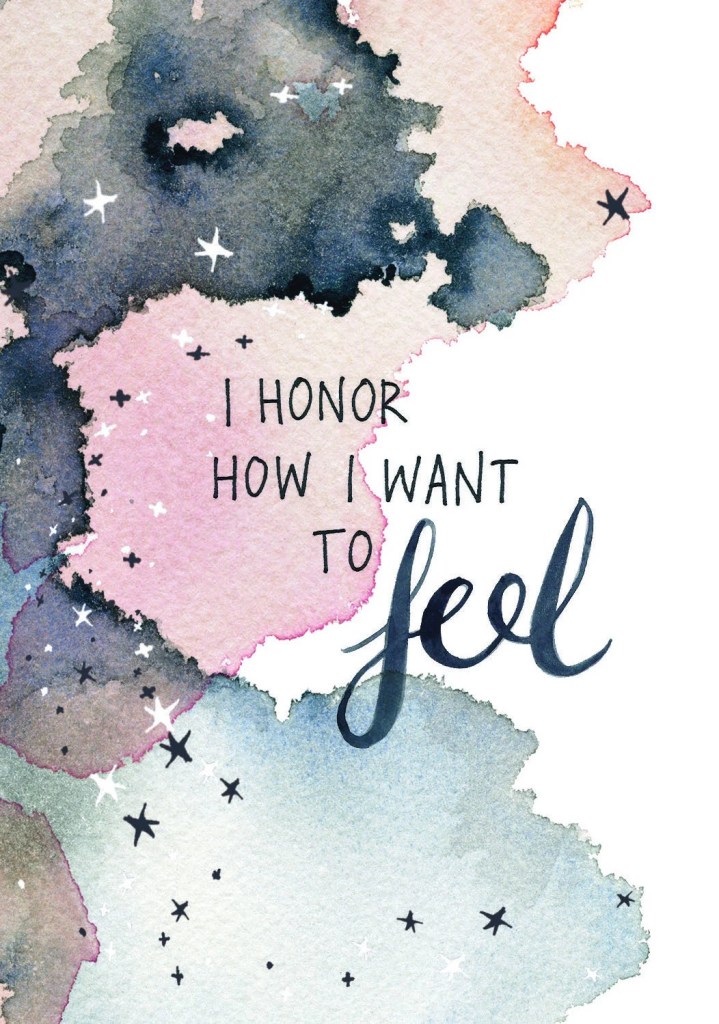 When you make a conscious commitment to protect yourself from people who siphon your energy, you create the space needed for more positive, uplifting relationships to enter your life. So raise your awareness of how people's energy affects how you feel, and honor that by setting boundaries. Don't forget the power your energy has on others and be mindful of the imprints you leave.
get more gabby
For more advice on how to stand up (and speak up!) for yourself, check out this video:
Want more support creating boundaries? I can be your coach—anytime, anywhere!
My NEW gabby coaching app makes personal growth easy to access. Get weekly lessons, guided meditations and proven manifesting methods to enhance every area of your life and provide you with an unshakeable sense of inner peace.
Start your 7-day free trial today and lock in early member pricing. Expires soon!
Soothing Anxiety Guided Meditation
This 17-minute meditation will help calm your mind, release tension and cultivate a sense of inner peace. Listen now to connect with the present moment.
Click here to get your free anxiety meditation
disclaimer
This podcast is intended to educate, inspire, and support you on your personal journey towards inner peace. I am not a psychologist or a medical doctor and do not offer any professional health or medical advice. If you are suffering from any psychological or medical conditions, please seek help from a qualified health professional.