Picture this: I just stepped off the stage after speaking in front of a thousand people. I've completely poured my heart out—my story, my struggles, everything—to all of them for more than an hour.
I'm excited and I feel so privileged to do this work. But I'm also tired.
Now I have hundreds of photos to take and a thousand books to sign.
I have two choices: I can soak up all the energy from everybody else and let my own energy get even more depleted—or I can create an energetic boundary
So I say a prayer.
I call on my boundary gatekeeper, Peter. He protects me from soaking up what everyone around me is feeling.
This process of setting energetic boundaries is a conscious commitment we have to make to ourselves. On this episode of Dear Gabby, I'll give you the tools to find your own boundary gatekeeper and establish boundaries that stick.
setting healthy boundaries
I want you to open up to the idea that you can call on your own boundary gatekeeper. Your gatekeeper can come to you through meditation—or pray about it and pay attention to the signs you receive.
Then call on the gatekeeper to close the gate when you want to protect your energy, or any time you need help with setting boundaries.
The key to creating a healthy boundary in any relationship is to do it with love.
You can see someone with tremendous love and oneness and still create a boundary that is backed with faith, as long as you are committed to creating boundaries with love.

gabby
Here are a few ways you can create clear, compassionate boundaries:
If you're prompted to talk about a desire before it's ready to be shared, you can kindly say, "This new project or idea means a lot to me, so I'm not going to share more about it until it's really fully developed."
Ask that certain topics be left alone completely. For example, when I was trying to conceive, I had to lovingly ask my mother to stop asking about it. I told her that her actions were inadvertently triggering disappointment. I asked her instead to talk to me about anything else.
If it's impractical to create those loving boundaries—or if they aren't being respected—you need to consciously disengage from people who are energetically bringing you down. For example, if you're trying to improve your financial situation and your friends are all talking about money problems, you may need to leave the room.
Listen to the full episode here.
Please note: If you are in physical or other danger, immediately take steps to remove yourself from that situation. Create safety for yourself before you focus on your energetic connection to others. (See the resources at the bottom of this page.)
setting better boundaries in all your relationships
I'm also opening up in this episode about a time recently when I had to establish clear, immovable boundaries with my own family. This had been building up for about 10 years. This time, it stuck.
Steps to establishing clear, effective boundaries from a place of love
2 prayers: one to protect you from absorbing the energy of others and another to restore your energy when it's been drained
How to respect your own needs in relationships
Why "no" can be your most loving response, and 4 questions to ask before you say "yes"
How to assign a spirit guide as your boundary gatekeeper
get more gabby
The following are helpful resources and books I mention in the episode.
Want more guidance on how to set boundaries? In my book, Super Attractor, I teach you some really beautiful ways to raise your energetic vibration and protect your energy.
I can be your coach—anytime, anywhere!
My NEW gabby coaching app makes personal growth easy to access. Get weekly lessons, guided meditations and proven manifesting methods to enhance every area of your life—on your own terms, at your own pace, all in one place.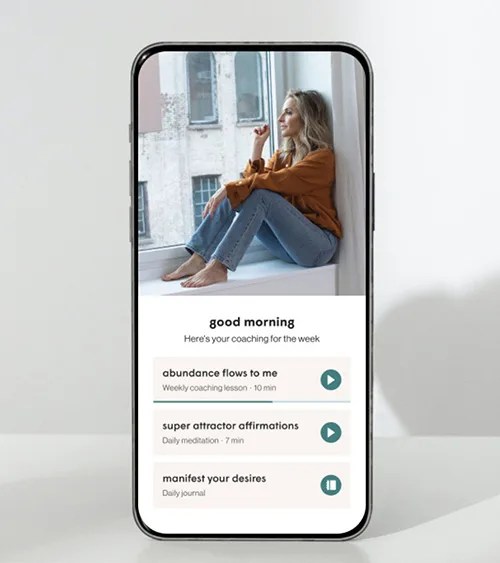 Transform your life in just 10 minutes a day with:
Weekly coaching with practical tools that will instantly improve your life
Quick access to 200+ meditations, affirmations, prompts, lessons and more
️️Quarterly challenges to release old patterns and jumpstart new habits
On-demand access to my best motivational talks
I'll be your coach to help you manifest your desires and live with an unshakeable sense of inner peace.
disclaimer
This podcast is intended to educate, inspire, and support you on your personal journey towards inner peace. I am not a psychologist or a medical doctor and do not offer any professional health or medical advice. If you are suffering from any psychological or medical conditions, please seek help from a qualified health professional.