Today I'm going to be more open than usual. In fact, I had to check in with my husband before I published this.
Valentine's Day got me thinking about relationships … and mine in particular.
I cherish my friendships and my connection to my son, but the relationship I'm most proud of is the one with my husband, Zach.
Not because it's easy—but because we've shown up for what's hard.
When two people enter into a relationship (romantic or otherwise), a commitment is made.
In any relationship we have two choices: Are we going to do the work … or not?
This year Zach and I will celebrate 10 years of marriage. It feels like we're living the expression, Ten years of hard work for overnight success. We've committed to our bond, we've faced our personal fears and we've allowed our authentic (most vulnerable) parts to enter into the relationship.
I plan to write a whole book about this, but for today on Dear Gabby, I'm proud to share 3 core tenets of successful communication that have helped me show up for my relationship as the highest version of myself.
My personal playbook for communication strategies that work in any relationship
The secret to accepting your partner for who they are, rather than focusing on what you think they should be
Exactly how to practice nonviolent communication—and why it's the best way to handle conflict
Why focusing on communication is a divine opportunity to work on your own personal and spiritual growth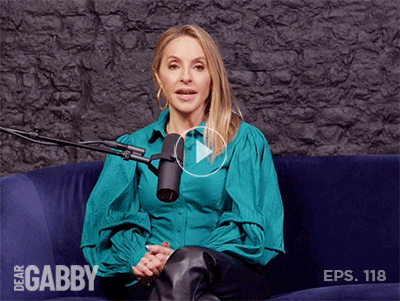 Here are two of my favorite practices that have helped strengthen my connections with everyone in my life.
practice 1: get curious about the many different parts of your partner
We're not in a relationship with just one person—we're in a relationship with many personalities. It's absolutely crucial to acknowledge that we all have these multiple parts of who we are.
If we look at our romantic partner as just this one person who's sometimes awesome and sometimes not, we'll get into trouble. On the flip side, seeing the multiple layers and personalities that are inside this one human we love can lead to incredible breakthroughs and a MUCH deeper connection.
The fact is that sometimes you're going to get the really grounded, resourced, grown-up part of your partner. And sometimes—likely when your partner is triggered—you're going to get their 5-year-old self. The more aware you are of all the different parts of your partner (as well as the many parts of yourself!), the more you'll be able to show up for them with respect, love, compassion and calmness.
Getting curious about the many different parts of your partner means you're not expecting them to be what you think they should be. You're accepting them for who they are.
practice 2: practice nonviolent communication
Let's say you're having a tiff with your romantic partner. Maybe it's a common argument that's happened a thousand times, and you want to bring a better, more positive, more loving energy to how you approach this fight.
Here's how you do it: Instead of saying, "You're doing that thing again!" and getting sucked into your anger and drama, begin with this: "I'm noticing X issue is coming up again and I need Y and Z to happen. Can we come up with some next steps together?"
In a relationship, feeling safe is everything.

gabby
The more safety we create in a relationship, the more free we can be and the more fun we can have. If you speak to your partner with the grace inherent in nonviolent communication—saying things like I notice, I feel, I need, Here are some next steps—any conflict can be resolved.
When you meet conflict with love, you don't have to be constantly hitting your head against the wall trying to figure out how to make somebody change. You can meet them where they are and enjoy the relationship.
Every relationship offers divine opportunities to strengthen personal growth and development, improve communication skills and understand the true power of compassion. There's so much struggle in relationships when we don't have the tools to communicate properly. The three exercises you'll learn in this episode are the best way to start experiencing more ease, connection and love in all your relationships.
get more gabby
I can be your coach—anytime, anywhere!
My NEW gabby coaching app makes personal growth easy to access. Get weekly lessons, guided meditations and proven manifesting methods to enhance every area of your life—on your own terms, at your own pace, all in one place.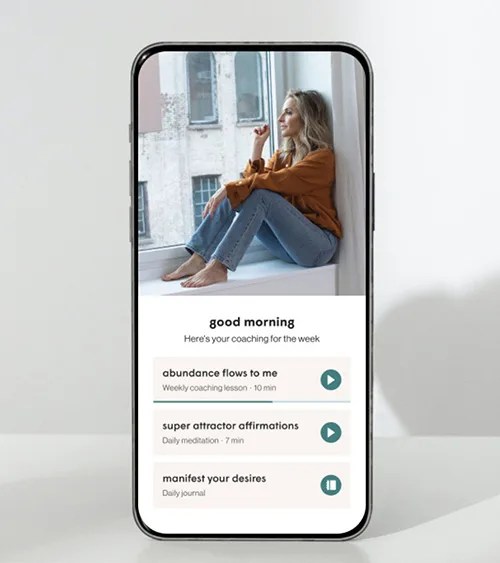 Transform your life in just 10 minutes a day with:
Weekly coaching with practical tools that will instantly improve your life
Quick access to 200+ meditations, affirmations, prompts, lessons and more
️️Quarterly challenges to release old patterns and jumpstart new habits
On-demand access to my best motivational talks
I'll be your coach to help you manifest your desires and live with an unshakeable sense of inner peace.
disclaimer
This podcast is intended to educate, inspire, and support you on your personal journey towards inner peace. I am not a psychologist or a medical doctor and do not offer any professional health or medical advice. If you are suffering from any psychological or medical conditions, please seek help from a qualified health professional.