how to be your authentic self
When you present an inauthentic version of yourself (either consciously or unconsciously), you attract people who resonate with that version. Major problem! Living as a faux version of yourself isn't sustainable, especially for your spiritual well-being.
Here's a much better plan: discovering and unleashing your authentic self.
If that sounds daunting, do not stress. I'll share spiritual tools that can help you unearth that real and amazing version of you.
In this Big Talk episode of Dear Gabby, I chat with my friend Jen Gottlieb, a Broadway actress-turned-author of the new book BE SEEN: Find Your Voice. Build Your Brand. Live Your Dream.
Jen bravely shares how presenting a false image to the world of who she was led to disconnection and dissatisfaction—until she reversed course.
in this episode you'll learn:
A super-effective way to release negative self-perceptions
How to use "wonder walks" as a tool for personal growth
The biggest dating mistake Jen (and many people!) make
The #1 key to building your own authentic brand
To be seen in the world, you first have to see yourself.
get more gabby
Jen Gottlieb, powerhouse entrepreneur and international speaker, is host of the I Dare You podcast and co-founder of Super Connector Media, an award-winning training, events and online education company.
In her highly anticipated debut book, BE SEEN, Jen delivers tactical, proven methods that have helped more than 30,000 individuals redefine their brand, businesses and lives to create more financial independence and impact the world with their message. Tackling everything from how to finally see yourself, to building confidence, to harnessing the Law of Attraction, BE SEEN is your inspiring roadmap to stop hiding and start being seen for your magical uniqueness.
Want even more support? My gabby coaching membership makes personal growth easy to access. Get weekly lessons, guided meditations and proven manifesting methods to enhance every area of your life—all inside the exclusive member's app. I'll be your coach to help you manifest your desires and live with an unshakeable sense of inner peace.
In this episode, Jen speaks about the need for self-love. The Self-Gratitude Meditation that comes with my membership will help you cultivate an energy of love as you reflect on your self-gratitude list.
Start your 7-day free trial today!
Get 2 of my most impactful meditations to attract your desires:
vision-making meditation
This 6-minute meditation will help you visualize your dreams and shift your energy into a receptive state that attracts miracles.
manifesting meditation
This 15-minute meditation will amplify your attracting power and get you aligned with the loving energy of the Universe.
Click here to get your 2 free manifesting meditations
In my book Spirit Junkie, I reveal my struggle to show up authentically and how my spiritual practice shifted my confidence and self-love.
join me for the Manifesting Challenge and attract your greatest desires in 21 days—starts January 1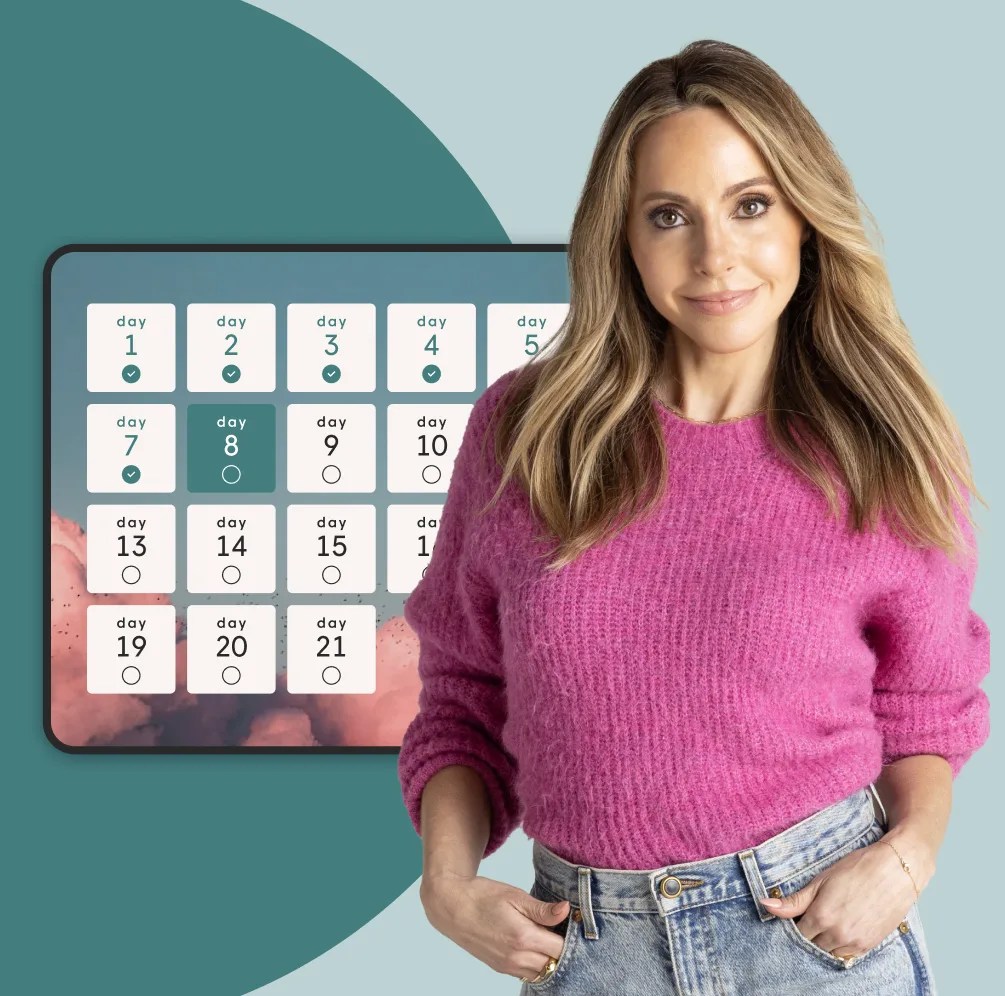 Here's what you'll get:
Manifesting practices to supercharge your energy and make you a MAGNET for your desires
Easy-to-follow lessons to learn how to master the Law of Attraction and co-create with the Universe in real time
High-frequency meditations to raise your vibration and open your heart to receive the gifts of the Universe
PLUS a Manifesting Ritual on Day 21 to close out the challenge
disclaimer
This podcast is intended to educate, inspire, and support you on your personal journey towards inner peace. I am not a psychologist or a medical doctor and do not offer any professional health or medical advice. If you are suffering from any psychological or medical conditions, please seek help from a qualified health professional.