In this episode of Dear Gabby, I'm in the studio with Dr. Elisa Hallerman to discuss the difference between soul and spirit.
I met Elisa more than a decade ago, when I was leading a spiritual retreat in Costa Rica. Elisa came on the trip, and we instantly connected. Here's a picture of us on the day we met.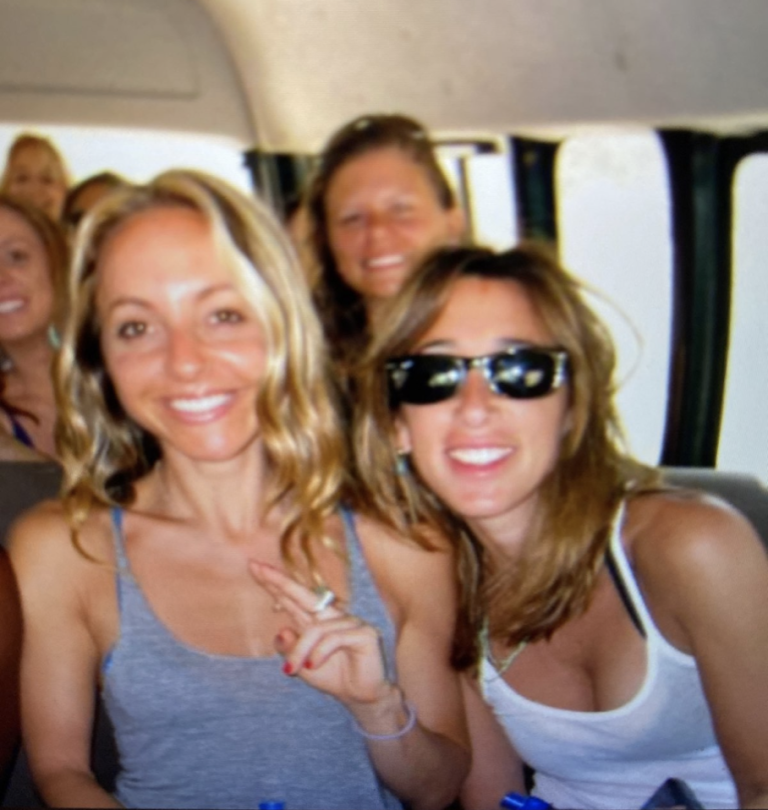 Since 2009, we've shared a beautiful path of spiritual growth, personal development and trauma recovery. If you've read Happy Days, you've read about Elisa! 
Elisa has been a big part of my recovery from trauma and my healing. And I'm honored to have been a part of her spiritual journey, as well.
I like to say that Elisa had her spiritual awakening with me, while I had my trauma awakening with her. I am so excited to share my Big Talk with her—because it really is BIG!
We talk about soul journeys, the difference between soul and spirit, and more.
How Elisa transformed her life and discovered her true calling by making a list. You'll want to try this writing exercise the minute you're done listening to the episode.
Why each of us has an "acorn soul" inside of us, and how the acorn theory can help us discover our soul's highest purpose.
What it means to do soul work, and why some of us might experience soul loss.
How to connect to your soul to bring the fragmented parts of you back into harmony.
answer that big question
This episode will bring you comfort if you're suffering.
In those moments that bring us to our knees, we have an opportunity to connect with a deep inner knowing. "You have to answer that big question that's been looming," Elisa says.
The question might start out as a small voice inside you …
Do you like this job?

Do you love this person?

Do you want to live here?
"They're big questions that you shush away until that guide appears. Sometimes, we need a brick house to fall on our head to force us to stop," Elisa says.
When we stop shushing away the big questions, we can make the commitment to get closer to the soul and receive guidance on where to go and what to do.
soulbriety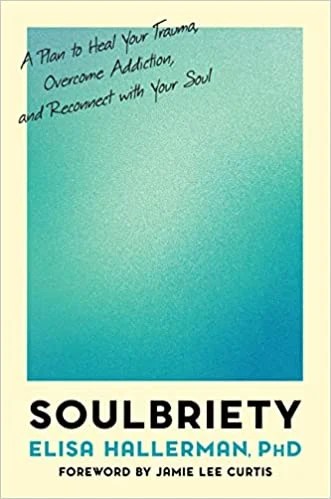 If today's topic interests you and you'd like to learn more, I can't recommend Elisa's new book, Soulbriety, highly enough.
For anyone who's struggling, this book will remind you of the soul's path and assure you that you are not alone in your suffering. You are not the victim of the outside world; you have within you the power to reshape your life.
May this episode of Dear Gabby set you off on your own path of transformation and discovery.
get more gabby
The following are helpful resources and books I mention in the episode.
Dr. Elisa Hallerman is the CEO and founder of Recovery Management Agency, which is the world's first agency devoted to helping addicts heal their addictions by reconnecting to their soul. Her first book, Soulbriety: A Plan to Heal Your Trauma, Overcome Addiction and Reconnect with Your Soul, launches on December 6, 2022.
I share more tools for trauma recovery, and get very candid about my personal journey of recovery, in my book Happy Days

.

 I also share many stories in this book about my friendship with today's Big Talk guest, Dr. Elisa Hallerman.
I can be your coach—anytime, anywhere!
My NEW gabby coaching app makes personal growth easy to access. Get weekly lessons, guided meditations and proven manifesting methods to enhance every area of your life—on your own terms, at your own pace, all in one place.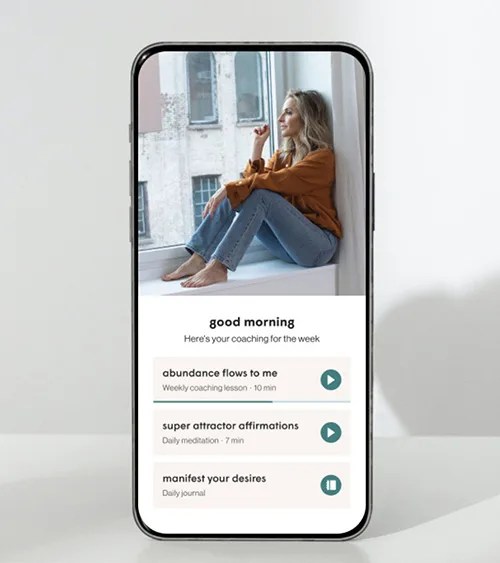 Transform your life in just 10 minutes a day with:
Weekly coaching with practical tools that will instantly improve your life
Quick access to 200+ meditations, affirmations, prompts, lessons and more
️️Quarterly challenges to release old patterns and jumpstart new habits
On-demand access to my best motivational talks
I'll be your coach to help you manifest your desires and live with an unshakeable sense of inner peace.
disclaimer
This podcast is intended to educate, inspire, and support you on your personal journey towards inner peace. I am not a psychologist or a medical doctor and do not offer any professional health or medical advice. If you are suffering from any psychological or medical conditions, please seek help from a qualified health professional.