a surprising way to reduce everyday anxiety
In my daily life, I often use the principles of Internal Family Systems (IFS) therapy to check in with the parts of myself that are activated. When feelings of anxiety arise, I don't instinctively suppress or override them, like I did in the past. Instead, I choose to tap into curiosity and ask myself questions.
Here's why: Trying to override anxiety often exacerbates it, especially if we are trying to control it.
In this episode of Dear Gabby, I explain how one of the healthiest things you can do for your activated part is to begin an internal dialogue. Speak to it with compassion and curiosity.
checking in with activated parts of yourself
Curiosity plays an essential role in my approach. As strange as it might sound, I engage with my anxious self, asking questions such as, "How can I help you?" and "What do you need at this moment?"
Anxiety is a form of protection, in a way. But often it isn't necessary, and experiencing it makes us feel less safe, not more. Offering space to our anxious feelings can mitigate their impact.
learn to accept anxiety
Rather than trying to bypass anxiety, we can lean into it and learn where it's coming from. During this episode, you'll hear from three brave callers who are facing different roots of anxiety, trauma and healing.
I firmly believe that accepting anxious or fearful aspects of ourselves sends a message to the Universe that we are receptive to creative solutions and support.
in this episode, I share:
How to get curious when anxiety shows up
Ways IFS can help you manage your anxiety
The role acceptance plays in releasing anxiety
Why we do not need to be the victim of our activated parts
get more gabby
Trigger Warning for Sensitive Content: In this episode of Dear Gabby, we engage in a profoundly emotional discussion with a guest who courageously shares her personal experiences of sexual abuse. Please be aware that this content may be triggering or distressing for some listeners. If you or someone you know is struggling with similar experiences, remember that you are not alone. Visit this list of safety, recovery and mental health resources for guidance and assistance.
Get my most impactful meditation to release stress and calm anxiety:
Soothing Anxiety Guided Meditation
This 17-minute meditation will help you calm your mind, release tension and cultivate a sense of inner peace and stillness. Listen now to quiet your thoughts and connect with the present moment. Click here to get your free anxiety meditation
For more information on speaking the unspeakable, check out my book Happy Days. In it, I share methods that will help you face shame and anxiety from a resourced, grounded, steady state.
join me for the Manifesting Challenge and attract your greatest desires in 21 days—starts January 1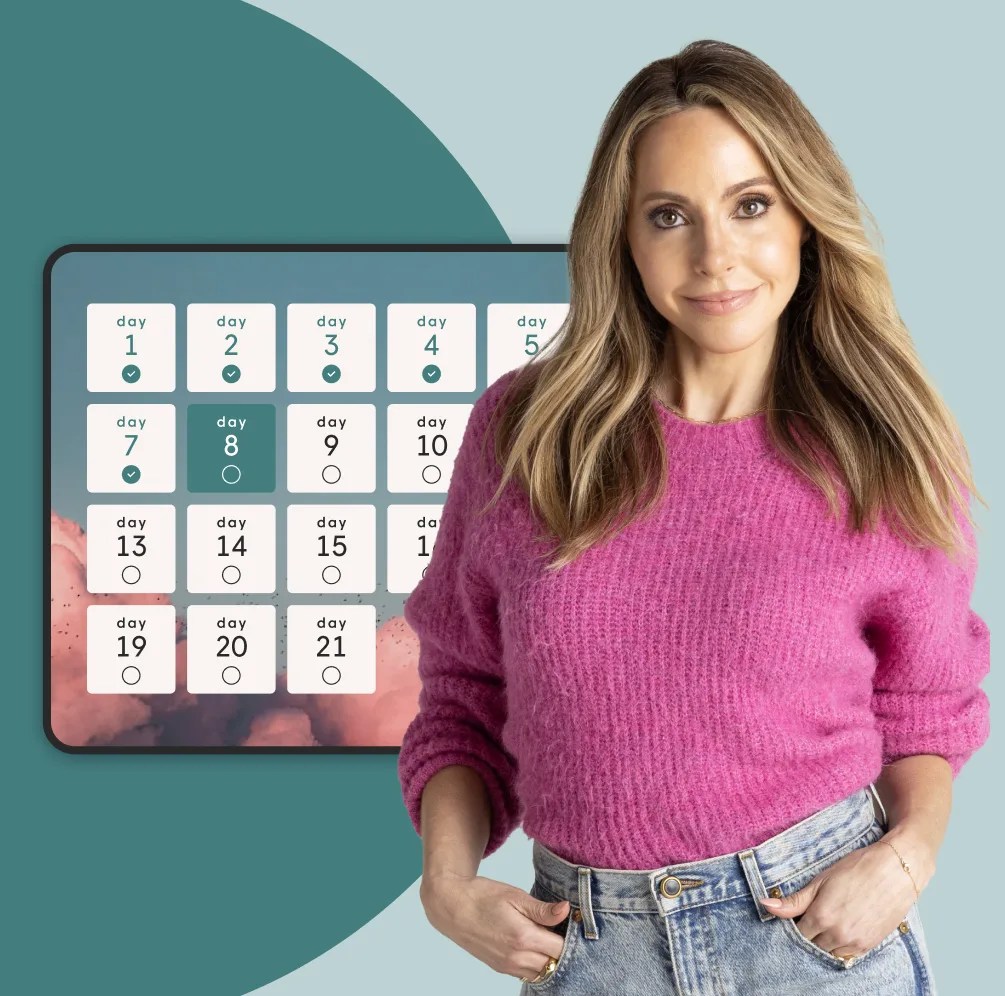 Here's what you'll get:
Manifesting practices to supercharge your energy and make you a MAGNET for your desires
Easy-to-follow lessons to learn how to master the Law of Attraction and co-create with the Universe in real time
High-frequency meditations to raise your vibration and open your heart to receive the gifts of the Universe
PLUS a Manifesting Ritual on Day 21 to close out the challenge
disclaimer
This podcast is intended to educate, inspire, and support you on your personal journey towards inner peace. I am not a psychologist or a medical doctor and do not offer any professional health or medical advice. If you are suffering from any psychological or medical conditions, please seek help from a qualified health professional. Visit this list of safety, recovery and mental health resources for guidance and assistance.