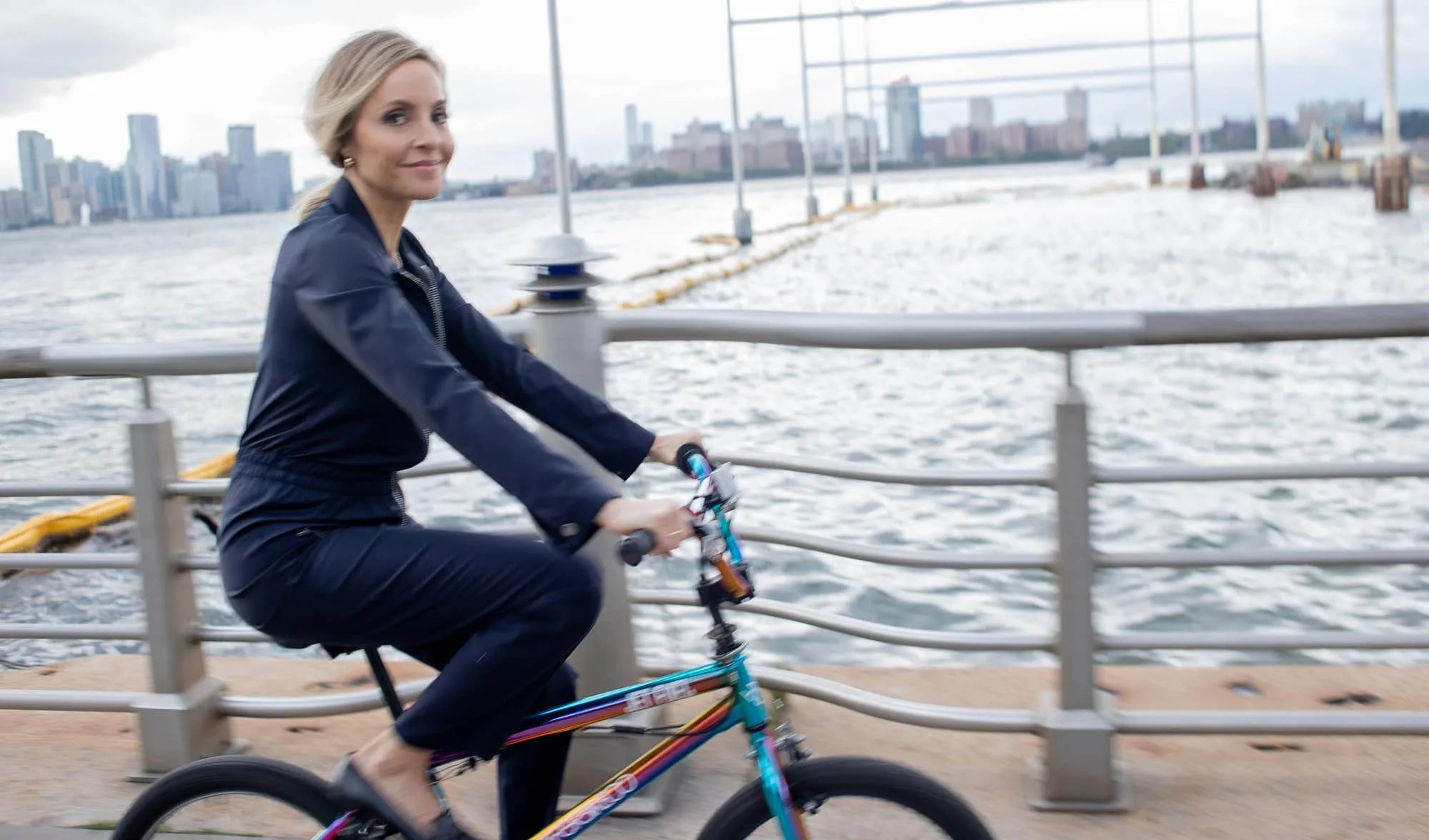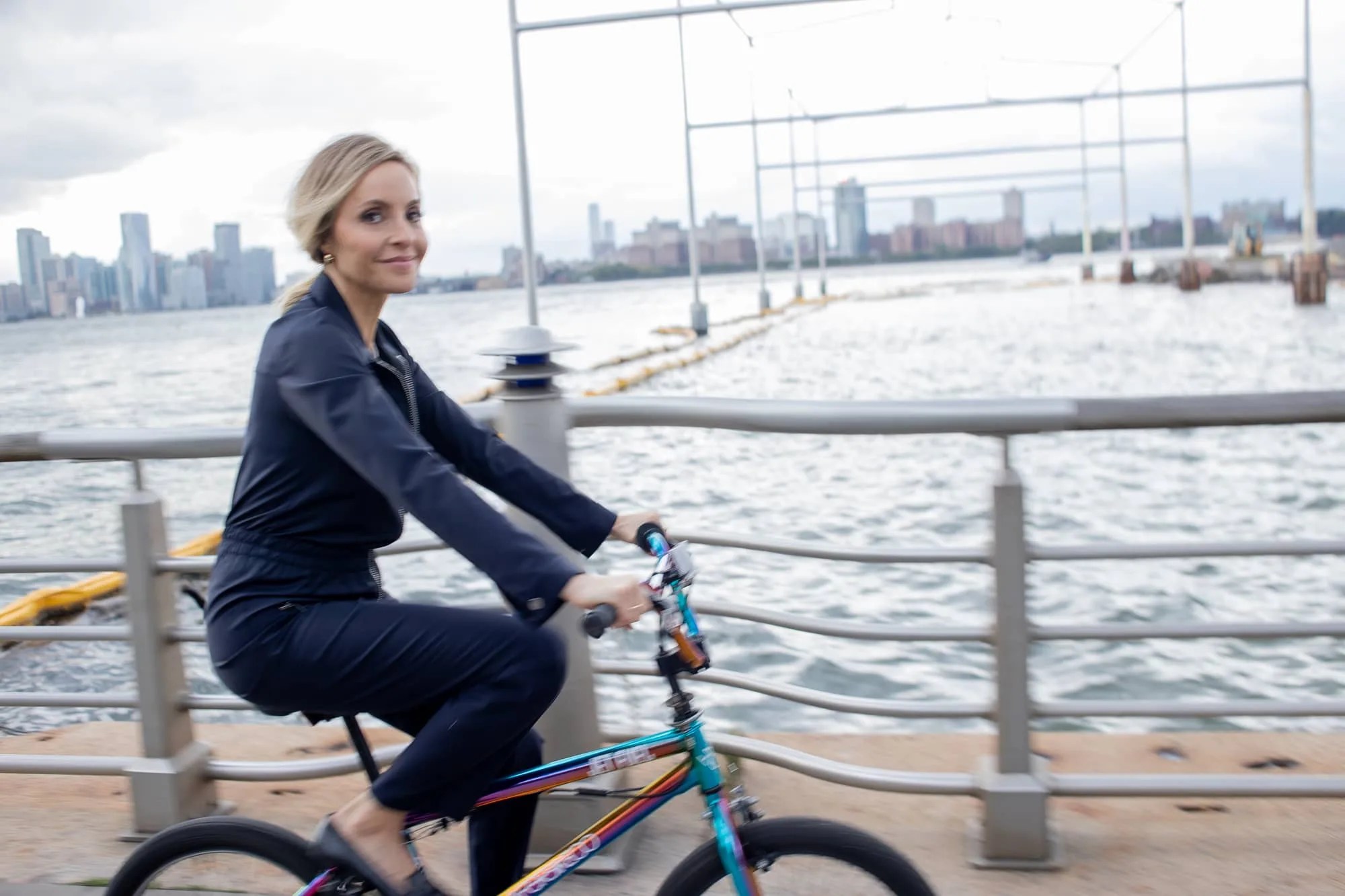 we're on a mission…
To have a lot of fun and help a lot of people!
For nearly two decades, Gabby Bernstein has been transforming lives for the better. As a member of our team, you will do the same. Our goal is to ensure every team member is aligned with their true purpose—in other words, your highest and best. We work hard to bring that out and let you shine.
open roles
freelance social media video editor
role description
We are seeking a creative and passionate freelance social media video editor to assist our team in creating engaging and compelling visual content for our social media platforms. The Social Media Video Editor is responsible for video content across the business channels including: digital courses, the Gabby app, social media (Facebook, Instagram, TikTok, YouTube), and product sales pages. They will ensure that all video projects are of the best quality: highly engaging, entertaining, visually beautiful and compelling.
general responsibilities
A key part of this role is to work closely with the social media and production teams in order to develop a standardized creative approach to video content across all channels. Additionally, the Social Media Video Editor will put in place clear workflows and archival standardization to ensure organization and searchability of all media projects and assets.
This role will work closely with the wider team to understand the objectives for media content, collaborating from inception to final delivery to ensure that the final video is in alignment with the team's vision. This role will work closely with the marketing and production teams to understand the overall objectives & deliverables for our social media channels (including YouTube) and to understand relevant analytics in order to adapt creative strategy and optimize media content. Similarly this role will work closely with the content team to understand which content our Gabby app and digital course students find most engaging.
core responsibilities
Overall:
Creation of new video assets – managing all aspects of the creative process from raw footage to finished assets. Managing multiple projects and timelines.
Developing workflows and systems around video and audio production and archiving, including creating and maintaining a media asset production calendar.

Social Media:
Edit and produce 21 weekly (under 30 seconds) social media video clips using both archived footage and new content that is created weekly.
Have the ability to scrub through existing content to find key moments to highlight in social posts.
Attend social media planning meetings to collaborate with the team to identify what videos are needed monthly and receive feedback on what is working well. Make strategic data informed editing decisions.
The intention for these short videos is to grow social channels, grow email lists, and drive to products. The primary goal is to showcase Gabby's teachings in a unique and inspiring way.
Work closely with the marketing team on strategy for updating the YouTube Channel, to optimize growth and leads.
Work closely with production to create a project timeline for weekly video creation for YouTube as well as creating a content calendar for the coming year.
Gabby App:
Longer term: strategy for how we can develop video content that is compelling and shareable.
Collaborate with the Editorial, Digital Marketing Director and Retention and Community Manager on student feedback and engagement.
Digital Products:
Work with the VP of Marketing team to establish priority for updates to existing courses.
Develop a standardized creative approach to online course media assets – suggesting how we can enhance them to facilitate engagement and learning.
Collaborate with the Editorial and Digital Marketing Director and Retention and Community Manager on student feedback and engagement.
Editing and production of video and audio content for new products.
Promotional Videos:
Collaborate with the VP of Production from inception to final delivery.
For product launches, lead magnet promotions, live events etc.
Support live shoots.
Blog/Other:
Manage all aspects of other miscellaneous video content as needed – for e.g. updating an old blog video to add graphics or editing a webinar recording before we use it on a free training.
Organizational:
Organize archived footage and put in place archival standardization.
Manage Vimeo and Amazon S3 storage.
Develop workflows and systems around video and audio production.
Create and manage a production calendar (both content we need weekly/monthly and content for upcoming launches).
Work with the Executive team to identify the priority goals.
success criteria/outcomes for first 3 months
Establish workflow for social media content + Gabby app to get to a place where we have assets created a month ahead of time.
Work on updates for Spirit Junkie Masterclass promotional launch assets – promo video, clips for social and paid ads (mid Sep).
With V.P. of Production to create a clear plan and timeline for YouTube updates.
important attributes, leadership, and teamwork
Strong communication skills.
Ability to prioritize well and oversee several projects at the same time.
Good at sharing a vision to enlist the team to do whatever it takes to accomplish project outcomes.
Self-leadership skills.
Leadership skills in communication and team collaboration.
Data-driven mindset to drive strategic direction and optimize programs.
freelance copywriter (ux/product)
role description
We are seeking an experienced UX Copywriter with a passion for creating engaging and effective copy for end-to-end consumer-facing experiences. The UX/Product Copywriter will work closely with our Content Manager and Director of Product for ~10 hours/month. You will craft amazing cross-channel product experiences through copy, create content for multiple platforms, and always maintain an emphasis on elevating the customer experience. With your creative writing skills, we can make our products feel simpler and more intuitive than ever before!
core responsibilities
Help users get the most out of Gabby Coaching App by creating user interface copy that is easy to understand. Tasks include writing copy for marketing campaigns, onboarding, promotions, error messages, tooltips, FAQs, user education, product-related emails, feature update messages, and other components that facilitate the end-to-end user experience with special attention to succinct and compelling copy.
Work collaboratively in Notion, Figma and Asana with cross-functional members from design, product, marketing, engineering, and project management. Communicate seamlessly; provide and receive feedback in an iterative design environment. Review briefs and take initiative to fill any gaps.
Establish exemplary standards so that all product narratives are cohesive and consistent. Create templates and guidelines for other team members to create superior quality, consistent content.
Manage multiple projects simultaneously with little to no supervision in a fast-paced, agile delivery schedule, including research, writing, approvals, editing, proofreading, creating test scenarios/test content, coordinating with teams as needed and overall quality control. Regularly review teammates' writing for accuracy and style.
Create questions and storylines for different user testing scenarios, take a data-driven approach to usability studies, and optimize copy to enhance product growth.
Utilize heuristic evaluations, content audits, or competitive analyses to gain insight into existing content experiences and pinpoint areas of potential enhancement.
Stay up-to-date with emerging trends and best practices in copywriting, UX writing, and mobile app design.
important attributes, leadership, and teamwork
Bachelor's degree in Creative Writing, English, Journalism, Communications, Technical Writing, UX, or equivalent practical experience.
5+ years of experience writing for consumer-focused products, marketing campaigns, mobile apps, or email.
Minimum of 3 years of experience in UX writing and copywriting, with a focus on mobile applications.
Familiarity with user experience research principles and practices, how to use data to provide informed user insights, and drive business results.
Provide a diverse online portfolio that illustrates your skills, including UX-focused writing samples, brand and copy guidelines, and tone of voice.
Able to work in a fast-paced, creative, and collaborative environment to identify customer problems and articulate elegant solutions.
Ability to work on multiple projects simultaneously, utilizing excellent communication skills to manage time effectively and meet expectations.
technical project manager
role description
We are looking for a skilled and experienced Technical Project Manager to join our team, with a primary focus on our consumer-facing subscription app, gabby coaching. In this role, you will be responsible for owning all technical projects across the company, while working alongside our web and mobile app development agencies. You will be responsible for the integration of new platforms into our tech stack, rolling out new features on our website, troubleshooting and resolving issues across our tech stack, research/documentation and performing QA testing. As a Technical Project Manager, you will play a critical role in ensuring that our technology is always up-to-date, running smoothly, and meeting the needs of our customers.
core responsibilities
Own all technical projects across the company, from discovery to execution to delivery.
Work closely with cross-functional teams to understand their needs and requirements for technical projects and research potential solutions.
Develop and complete project plans; define scope, objectives, turning points, timelines and high-level estimates for projects to ensure successful project delivery.
Ensure that projects are completed on time, within budget, and to the required standard of quality.
Communicate regularly with stakeholders to keep them updated on project progress and any issues that arise. Forecast project risks proactively; analyze and communicate mitigation plans to collaborators.Identify and communicate project breakthroughs, tasks, success metrics, criteria and risks.
Coordinate and lead meetings
Conduct reporting, event tracking, and QA testing (including data validation) to ensure that projects meet all requirements.
Develop deep knowledge of project architecture, tools and deployment practices that development teams are employing.
Coach teams on agile frameworks, give ideas for team-wide processes, promote continuous improvement.
Build quarterly roadmaps in collaboration with Product and track against those deliverables.
Continuously review and improve our tech stack, identifying areas for improvement and making recommendations for new technologies and tools.
Stay up-to-date with the latest trends and developments in relevant technologies, and make recommendations for how we can leverage these to improve our business.
important attributes, leadership, and teamwork
Bachelor's degree in Computer Science, Engineering, or a related technical field
At least 5 years of experience in technical project management, with a proven track record of delivering complex technical projects. Experience working with a small business, wearing many hats
Strong knowledge of Agile project management methodologies and tools
Robust understanding of modern tech stack for digital businesses, including cloud computing, APIs, databases, and web development frameworks
Strong knowledge of WordPress
Experience of web/e-commerce analytics platforms
Experience with the following is an advantage: Asana, Figma, Notion, Iterable, Stripe, Rudderstack, Mixpanel, RevenueCat, Digioh, Apsflyer, App Store and Google Play Store
Excellent communication and interpersonal skills, with the ability to work effectively with cross-functional teams
Strong problem-solving and analytical skills, with the ability to identify and solve complex technical problems
Ability to work in a fast-paced and dynamic environment, and to manage multiple projects simultaneously
hear from our team
so lucky

Everyone is supportive, professional, accountable and always lifting one another up to do our highest and best work. Every day I feel so lucky to work for this company knowing that the work we do is changing lives for the better. I feel my voice is heard and considered in decision making and I truly feel appreciated as part of the team.

Carrie Brown

Director of Marketing Operations
grateful

So grateful to work on bringing a higher level of consciousness to the world while being able to juggle my other job as a mom of 6.

Kari Harris

Director of Customer Happiness
benefits to keep you happy and healthy
Competitive compensation package
Comprehensive health, vision, dental, disability and life insurance
Retirement plan
Paid time off
Fully paid resources, such as TalkSpace Therapy and One Medical for primary care
Free access to all of Gabby's products
Work from anywhere (as long as you are available 10 AM to 4 PM ET!)
Opportunity to make a meaningful impact on people's lives
apply