But first….I have a special offer for you
my new gabby coaching membership
transform your life in just 10 minutes a day with:
weekly coaching with practical tools that will instantly improve your life
quick access to 200+ meditations, affirmations, prompts, lessons and more
quarterly challenges to release old patterns and jumpstart new habits
on-demand access to my best motivational talks
gabby coaching membership
I can be your coach—anytime, anywhere
My NEW gabby coaching membership makes personal growth easy to access. Get weekly lessons, guided meditations and manifesting methods to enhance every area of your life—all inside the exclusive member's app.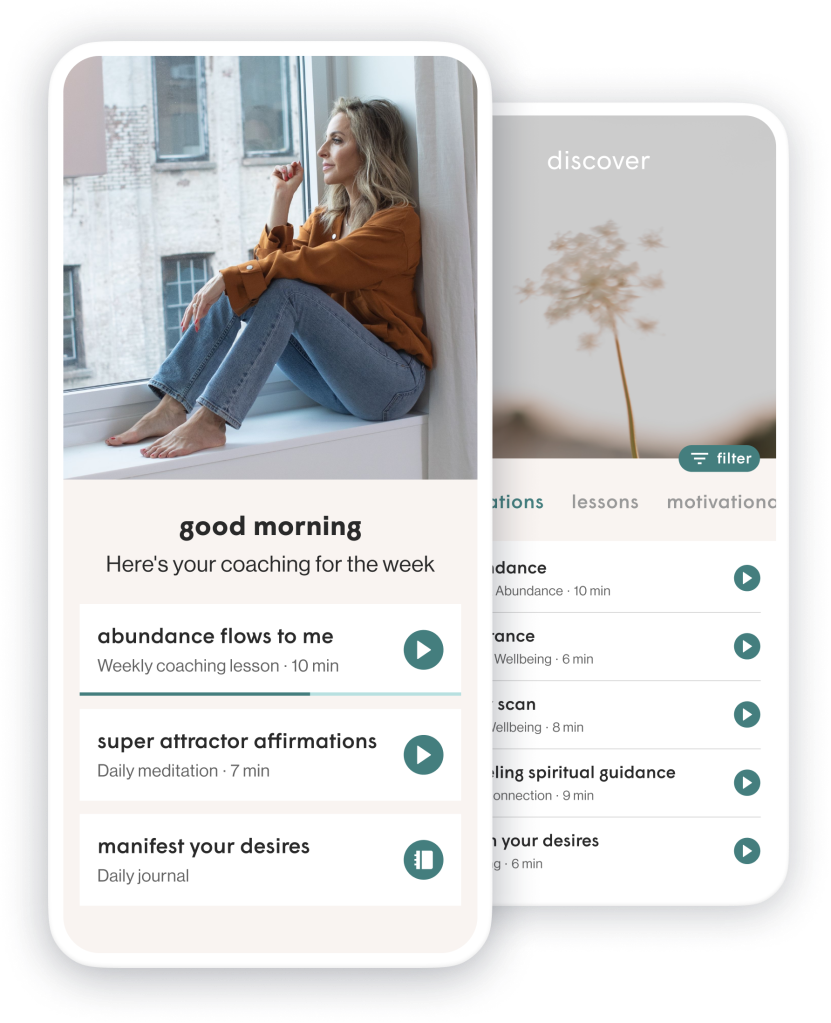 you are the guru
free resources
free resources
breath of fire meditation
One of the greatest ways to bust through emotional blocks fast is with a breathing technique called Breath of Fire. It's a rhythmic breath in and out the nose, with a fluttering of the diaphragm. On the inhale, your diaphragm extends; on the exhale, it releases. Once you get into a rhythm, you speed up the breath until it becomes Breath of Fire.
In this video, I show you how to practice breath of fire. It's one of my favorite techniques for blasting through blocks!
free resources
safety, recovery, and mental health resources
If you're in need of further therapeutic support, I have created a detailed resource for you.
unlock a life beyond your wildest dreams
Finally, you don't have to figure it all out alone — with my gabby coaching membership. I've taken out all the guesswork to give you clear direction to feel good and create a life greater than you can imagine.