Nicole LePera, a.k.a. "The Holistic Psychologist", spent years disconnected and disassociated from her truth. ("I was away on a spaceship," she told me on today's Dear Gabby.) 
Afraid to speak out freely for fear of what others would say or think, "I fell into a pattern of watering down my truth," she said.
But when Nicole got real—really real, as her 5.3 million Instagram followers have seen—something miraculous happened.
Her shame melted away. She regulated her nervous system. And she learned how to embrace new habits to embody the changes she craved.
On today's episode of the Dear Gabby podcast, Nicole and I will empower you to do the same.
I am so psyched to share this Big Talk with you!
The most effective way to form healthy new habits … and make them stick (Nicole calls this the "two stages of change," and she breaks down each stage with actionable takeaways)
The *real* reason we feel shame (it's NOT because you did anything wrong)
The first step to letting your shame melt away (this is a gentle exercise, and I'll guide you through it step-by-step)
How trauma from previous generations can get imprinted onto your DNA and affect your behavior (as a descendant of Holocaust survivors, I have felt this deeply)
3 proven ways to settle your nervous system when you're feeling triggered
how to self-soothe when you're feeling triggered
There are a ton of triggers in the world right now. Women's reproductive rights have been taken away. There's a war in Ukraine. The effects of the pandemic are lingering… the list of triggers goes on and on.
When all of us are living in such a triggered state, how can we "do the work" on ourselves? How can we self-soothe?
Nicole offers three simple techniques for regulating the nervous system in a moment of heightened emotion or upset. I love these gentle exercises, and I want to share them with you here.
You can also hear Nicole lead you through these steps on Dear Gabby today.
step 1
become curious about your feelings and sensations
Many of us have habitual responses to triggers that we might not even be aware of. The next time you find yourself yelling, or disassociating, or doing whatever it is that you do when you're upset, just take a beat.
Get curious.
Be the gentle witness of your own emotions.
Your trigger contains valuable information, so open yourself to receiving whatever it is that your emotions are trying to tell you.
Ask yourself, What am I feeling? And, What feels unsafe about this situation?
Don't judge your answers. Just witness them.
step 2
embody a new choice
After gently witnessing your triggers, you can choose to do something different in the moment. Instead of reverting to your habitual response to a trigger, consider some of these self-soothing techniques.
Take 5 very deep belly breaths. You can also try the alternate nostril breathing that I use to release anxiety.
Tune in to your environment and explore it through your five senses. What can you smell, what can you touch, what can you taste, hear and see?
You can also soothe your nervous system by playing with your pet. "Pets can be incredibly regulating," Nicole said. (Shout-out to my cats Jimi Blue and Lilly!)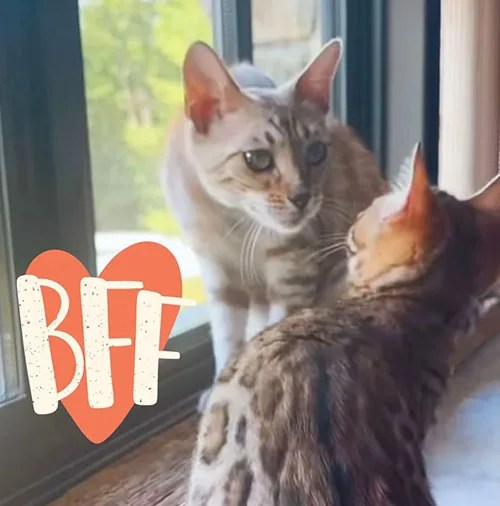 Be gentle with yourself as you work to embody new choices when you're feeling triggered.
This takes practice because our brain is often hardwired to dive back into that old fear response.
This is why step 3 is crucial:
Step 3
practice, practice, practice
Even in the moments when you're not feeling triggered, practice some of the self-soothing techniques I mentioned above. Practice them consistently, so they become habits.
"Little by little, we can learn how to regulate ourselves before the cap blows off," Nicole said.
a gift of hope
Deep in my trauma recovery, I didn't know yet that there was a way out of pain, trauma and patterns that hold us back.
I'll admit it: I went through periods where I thought, I don't know if I can ever get through this.
But there is a way out. I can promise you that.

And I want to offer today's Big Talk as a gift of hope for you. I hope this episode serves you greatly.
get more gabby
I can be your coach—anytime, anywhere!
My NEW gabby coaching membership makes personal growth easy to access. Get weekly lessons, guided meditations and proven manifesting methods to enhance every area of your life—all inside the exclusive member's app.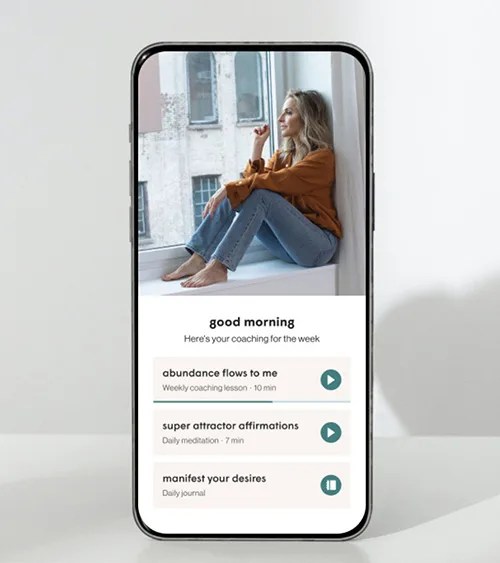 Transform your life in just 10 minutes a day with:
Weekly coaching with practical tools that will instantly improve your life
Quick access to 200+ meditations, affirmations, prompts, lessons and more
️️Quarterly challenges to release old patterns and jumpstart new habits
On-demand access to my best motivational talks
I'll be your coach to help you manifest your desires and live with an unshakeable sense of inner peace.
disclaimer
This podcast is intended to educate, inspire, and support you on your personal journey towards inner peace. I am not a psychologist or a medical doctor and do not offer any professional health or medical advice. If you are suffering from any psychological or medical conditions, please seek help from a qualified health professional.